We welcome our Keynote presenters!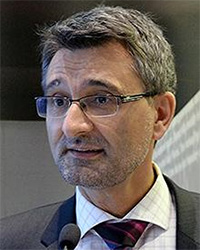 Vladimír Šucha, Director-General of the Joint Research Centre of the European Commission
Vladimír Šucha was Deputy Director-General of the JRC between 2012 and 2013. Prior to that, he spent 6 years in the position of director for culture and media in the Directorate-General for Education and Culture of the European Commission. Before joining the European Commission, he held various positions in the area of European and international affairs. Between 2005 and 2006, he was director of the Slovak Research and Development Agency, national body responsible for funding research. He was principal advisor for European affairs to the minister of education of the Slovak Republic (2004-2005). He worked at the Slovak Representation to the EU in Brussels as research, education and culture counselor (2000-2004).
In parallel, he has followed a long-term academic and research career, being a full professor in Slovakia and visiting professor/scientist at different academic institutions in many countries. He published more than 100 scientific papers in peer reviewed journals.
George Wright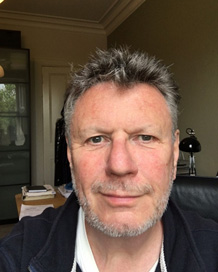 , Professor, University of Strathclyde
Georg Wright is professor at Strathclyde Business School and a member of the adjunct faculty at Mannheim Business School. Wright holds an honorary professor post at RMIT University, Australia, and is an Associate Fellow at Warwick Business School. He is an external examiner for the MSc in Management Science/Decision Science/ at the London School of Economics.
Georg Wright is the founding Editor-in-Chief of Journal of Behavioral Decision Making. His publications have appeared in a range of US-based management journals – including Organizational Behavior and Human Decision Processes, Management Science, Risk Analysis and the Strategic Management Journal. In Europe, he has published in journals such as Journal of Management Studies, Organization Studies, and European Journal of Operational Research. His publications have accumulated about 10,000 citations in the Google Scholar database and his h-index is 46.
Wright recently worked at directorate level within the UK Government Department of Health with scenario thinking and Delphi applications. He has undertaken a wide range of consultancy and workshop-based assignments in scenario thinking and decision analysis.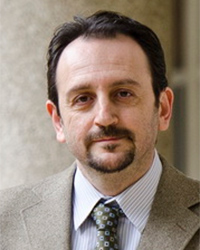 Luca Iandoli, Professor,University of Naples Federico II, President of the International Council for Small Business

Luca Iandoli is an Associate Professor of Business Economics and Organization at the Dept. of Industrial Engineering, University of Naples Federico II, a Visiting Research Professor at the School of Systems and Enterprises, Stevens Institute of Technology (USA), and a former Fulbright Visiting Scholar at the Center for Collective Intelligence of the Massachusetts Institute of Technology. He has published numerous papers on the analysis of collaborative dynamics in firms, online and offline networks and industrial districts through the use of computational methodologies (agent-based modeling, data mining, fuzzy logic, semantic analysis, social network analysis).  Professor Iandoli's current research focuses on how online interaction and collaboration might be leveraged to help groups, organizations, communities, and companies to aggregate and store dispersed knowledge, to increase creativity, innovation and problem solving, and to support large-scale, collective intelligence or to counteract diffusion of misinformation and false beliefs in online social networks. He served as President of the European Council for Small Business and entrepreneurship (ECSB) from 2011 to 2013 and is currently President of the International Council for Small Business (ICSB).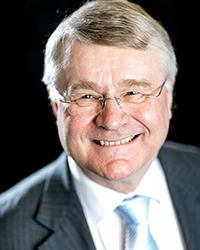 Markku Markkula, President of the European Committee of the Regions
Mr Markku Markkula is the President of the European Committee of the Regions (CoR), the official EU institution representing cities and regions in EU decision-making. Currently the Rapporteur on 'Bridging the Investment gap', he has been the Rapporteur in the field of innovation for subjects such as "Digital Agenda for Europe", "the Role of Local and Regional Authorities in Achieving the Objectives of the Europe 2020 Strategy", "Enhancing and focusing EU international cooperation in research and innovation", "Horizon 2020", "Better Governance for the Single Market", "Closing the innovation divide", "Creation of high-tech start-up ecosystems", and "Industrial Policy Package". He has also been a member of several High Level Expert Groups, such as the EU Smart Specialisation Mirror Group. Mr Markkula is a former member of the Finnish Parliament (1995-2003). During his time as MP he served as a member of two permanent parliamentary committees: The Committee for Science, Education and Culture, and The Committee for the Future. As an MP his international role included the Presidency of EPTA Council, European Parliamentary Technology Assessment Network.
Mr Markkula works at Aalto University as the Advisor to Aalto Presidents, where his focus is on European Union research, innovation and education policy.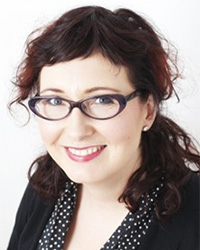 Janica Ylikarjula, Chief Policy Adviser, Confederation of Finnish Industries
Janica Ylikarjula is Chief Policy Adviser at the Confederation of Finnish Industries EK, which is the leading business organisation in Finland. In her role at the EK, she is working on EU affairs and represents Finnish business community vis-a-vis the EU institutions and European business associations. Janica Ylikarjula coordinates EK's EU activities in Helsinki on key issues of interest for the EK membership.
Janica has been with the EK since 2006 during which time she held a number of positions within the EK, for example the Head of EK's Brussels office. At the same time, she acted as a Permanent Delegate to BusinessEurope, which is Europe's leading business lobby group. Janica has also been Senior Adviser at the EK influencing innovation and industrial policy to take better into account the views of business and industry.
Janica holds a D.Sc. (Tech.) in applied mathematics from the Helsinki University of Technology. Prior to joining the EK, she worked as a Senior Science Adviser in research and innovation policy in the public sector and as a researcher in academia.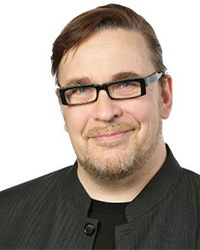 Jyrki Kasvi, Member of the Finnish Parliament, Research and Development Manager of the Finnish Information Society Development Centre
Jyrki Kasvi is a member of the Finnish Parliament, representing the Green League.  Since June 2015 he is a member of the Transport and Communications Committee and in the Administrative Council of the Finnish Broadcasting Company.
Previously he was active in the Committee for the Future, which he represented in the European Parliamentary Technology Assessment network (EPTA), related to technology assessment.
Kasvi has a Ph.D. in Engineering from the Helsinki University of Technology.
His particular areas of interest include information society, quality of work life, university policies, entrepreneurship and equality and tolerance.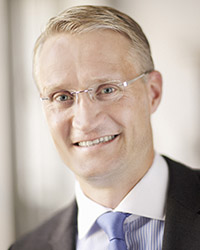 Jarno Limnéll, Professor of Practice, Cyber Security, Aalto University
Jarno Limnéll is the Professor of Cybersecurity in Finnish Aalto University. He also works as a Vice President of Cybersecurity in Insta Group plc. He has been working with security issues more than 20 years, and he has profound understanding of the global threat landscape, combined with the courage to address the most complex issues.
Prof. Limnéll holds a Doctor of Military Science degree in Strategy from the National Defense University in Finland; a Master of Social Science degree from Helsinki University; and an Officer ìs degree from the National Defense University.
Mr. Limnéll has published a comprehensive list of works on security issues. His most recent book is "Cybersecurity for decision makers." Limnéll served a long career has an officer inthe Finnish Defense Forces and as worked as Director of Cybersecurity in McAfee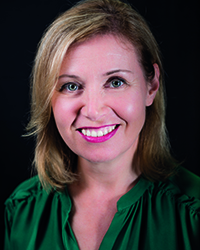 Leena Mörttinen
Leena Mörttinen is the Executive Director of the Finnish Family Firms Association. She has a doctorate in Economics from the University of Helsinki. Her previous work experiences include: Director at the Confederation of Finnish Industries, Chief Economist at the Nordea Bank, Advisor at the Bank of Finland and Senior Economist at the European Central Bank. She is currently a member of the Board at Metsä Group and has previously held positions on the Boards of Finnish Industry Investment Ltd, Local Tapiola Mutual Pension Insurance Company and University of Oulu.