The digital platform economy has impacted employment in many ways. "Traditional" jobs, such as office workers and the service industry, are being enhanced by collaboration, video, and cloud-based platforms. New tech industry jobs are being created in countries that have successfully encouraged the development of platform companies. Finally, many platforms foster the sharing and gig economies and have created employment opportunities for individuals who have an asset, skill, or time to share. In this Signal post, we touch briefly on employment in the tech industry but focus primarily on employment in gig and sharing platforms and provide an update on how the early promises of the sharing and gig economies have played out in reality.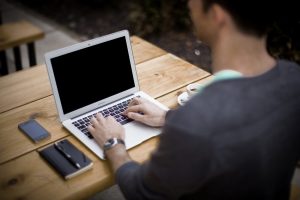 The promise of platforms
Digital platforms are disrupting established business practices and redefining the relationships between producer, consumer, and worker. By creating multi-sided marketplaces and ecosystems, they promise to democratise both consumption and production. Empowering participants and creating environments where workers have flexibility and control over the goods, services, and labour they provide are some of the key goals of platforms.
The growth of the platform economy is part of what the World Economic Forum describes as the 4th Industrial Revolution (4th IR). While the 4th IR includes technological advances in areas like robotics and artificial intelligence, it also includes eCommerce, mobile payments, as well as sharing and marketplace platforms. As these technologies spread globally they bring opportunities for people in developed as well as developing countries.  Whether you're in Spain or sub Saharan Africa, if you have an asset to share, a skill, or a product you produce, the platform economy gives you the opportunity to monetise it.
Policies to encourage growth
While the users of platforms are increasingly global, the development of the platforms, and the tech industry jobs are concentrated in a small number of countries, mainly in the US and China. Other countries, such as Finland, Canada, and the EU as a whole, are actively working to encourage the creation and growth of locally developed platforms. As we wrote in an earlier Signal post about GDP and the Platform Economy, countries recognise the need to encourage the development of platforms to ensure future growth in their economy and employment for their citizens.
In addition to fostering the local tech industry, many countries recognise that some platforms will replace "traditional" jobs. For example, Finnish researchers estimate that 23% of jobs in Helsinki, such as salespeople, waiters, and accountants could be replaced by 2030 through digitalisation technologies such as robotics and Artificial Intelligence. Re-training displaced workers, through government programs or platforms such as Udemy or Google Career Certificates, are part of the solution to increasing employment opportunities.
Other policy initiatives are focused on equity and inclusion of women and minorities in the platform economy, as both tech workers and/or participants in the sharing/gig economy. The International Finance Corporation (IFC) and the European Commission (EC) created Digital2Equal, an initiative involving 17 leading technology companies with a focus on increasing opportunities for women in emerging markets.
The challenges created by the gig and sharing economy
While platforms have technically delivered on their promise of democratising production and consumption, they have introduced new challenges. Some platforms allow producers and "workers" more control over how their work is valued, while others are highly competitive and drive earnings lower.
Producers such as those selling products on Etsy, providing skilled services on Upwork, or renting properties on AirBnB face competition but generally have control over the prices they charge and how they operate. Producers/workers operating on platforms that provide ridesharing, food delivery, or crowdwork participate in a highly competitive environment with little control over the fees they're paid and none of the benefits associated with being a "traditional employee".
These challenges have been written about in detail recently, including: being at the mercy of bad reviews, high levels of pressure, working long hours, no employment benefits, low-paying crowdwork, concentrating economic gains in the hands of the platform, and poor working conditions inside eCommerce warehouses.
Creating a fair and sustainable gig and sharing economy
While labour laws and social security infrastructure vary by country, addressing the challenges associated with employment in the platform economy is a key issue for policymakers. The European Foundation for the Improvement of Living and Working Conditions (EUROFound) outlined policy suggestions that include: clarifying employment status definitions for platform workers, setting minimum payment standards, setting up dispute-resolution mechanisms, and allowing platform workers to organise and establish representation.
The unique situation in the Nordic countries is highlighted by TemaNord (funded by the Nordic Council of Ministers). While platform work is still relatively small in Nordic countries, some platforms are being assimilated into the Nordic labour model, such as Foodora in Norway and Hilfr in Denmark reaching collective agreements with workers. However, other platforms are eroding the Nordic model, such as Uber instigating the deregulation of the taxi industry.
The World Economic Forum suggests four steps to build a fairer gig economy: rate platforms on fair work practices, ensure platforms are accountable to existing (or new) regulations, allow workers to organise, and allowing democratic ownership and worker cooperatives.
While Uber is advocating for the creation of a new employment classification for gig workers, some observers take the position that new policies and laws may not be required since they feel existing labour law and social security frameworks already apply to platforms and platform workers in most countries. They assert that a case-by-case assessment of different platforms will clearly identify if the workers are entrepreneurs or employees and which existing laws apply.
Selected articles and websites
The sharing economy has made life easier ⁠— and better too
Can work still have real meaning in the age of digital platforms?
WEF – How to build a fairer gig economy in 4 steps
UN Frontier Technology Quarterly – Does the sharing economy share or concentrate?
EuroFound – Employment and working conditions of selected types of platform work
Past Signals related to this one
Finland's master plan for platform economy
Additional references
The Fourth Industrial Revolution (WEF)
Does the fourth industrial revolution offer hope for workers in the developing world
Finland's master plan for platform economy
Canada Innovation Supercluster Initiative
Digital2Equal – Case studies on women and the platform economy
Work revolution and digitalisation – what changes are promised for the labour market in the Helsinki metropolitan area? (Työn murros ja digitalisaatio – mitä muutoksia on luvassa pääkaupunkiseudun työmarkkinoille?)
How modern workers are at the mercy of ratings
Survey reveals app drivers' misery
California judge rules Uber and Lyft must classify drivers as employees
A Data-driven analysis of workers' earnings on Amazon Mechanical Turk
Here's what it's like to work in an Amazon warehouse right now
TemaNord – Platform work in the Nordic models: Issues, cases and responses
Uber CEO advocates for 'third way' to classify gig workers while fighting California labour lawsuit
Markus Äimälä: Platform economics and labor law – a lot of noise from nothing? (Markus Äimälä: Alustatalous ja työoikeus – paljon meteliä tyhjästä?)
Rantahalvari: The platform economy challenges social security – perhaps not (Rantahalvari: Alustatalous haastaa sosiaaliturvan – ehkei kuitenkaan)