This signal post summarizes our newest research report on an interview study that explores how Finnish companies view and capitalise on opportunities in the platform economy. The study is based on interviews that were conducted in Finland and in the USA in 2019 with companies from various business sectors such as food, pulp and paper, manufacturing and security.
For more details, read the full report.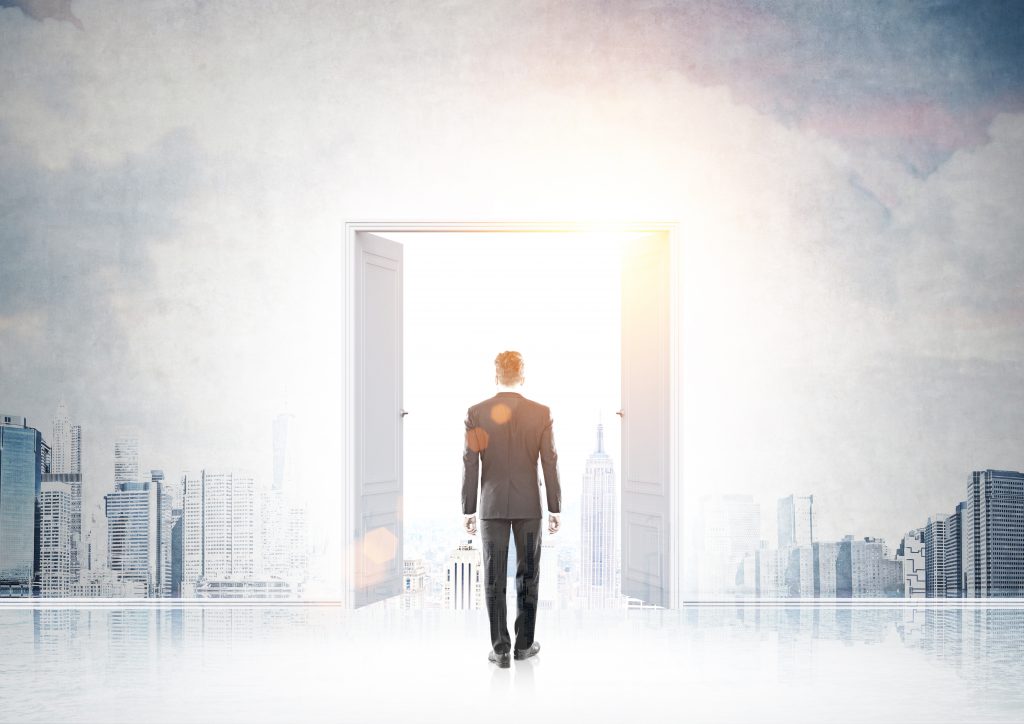 Interview study
The aim of our interview study was to find out how Finnish companies view and capitalise on opportunities in the evolving platform economy, the phenomenon that we broadly define as a way of creating value and organizing layered (business or other) activities enabled by digital platforms, information and data.
The guiding research questions for this work were:
How do Finnish companies understand the concept of the platform economy in general and in their business sector?
What opportunities and threats do Finnish companies perceive in terms of the technological, social and political aspects of the platform economy?
What factors act as drivers or barriers in the process of Finnish companies entering the platform economy?
How do the findings from Finnish companies compare to those from the USA?
In 2019, a total of 10 interviews were conducted in Finland and 8 interviews in the USA, representing various business sectors such as food, pulp and paper, manufacturing and security. The rationale for complementing the Finnish interviews with a handful of American interviews was to gain a rough overview of the similarities and differences between the two, even if meticulous comparisons could not be made based on these limited samples.
Results and recommendations
The results of the study reveal new aspects of Finnish companies' attitudes and preparedness for the uptake of platform economy opportunities. For example, the companies appeared to be well aware and informed about the platform economy and platform-based business models even if risk-averse attitudes and the legacy of traditional non-platform businesses were described as significantly slowing progress. In comparison, the interviews in the USA focused more on how important it is to make progress fast and learn from the more rapidly changing sectors. The American companies also seemed less risk-averse, more open to data sharing and more strongly customer-driven in their service development.
We conclude our report with a discussion and analysis of the strengths and weaknesses of Finnish companies in the emerging platform economy. These are further processed into recommendations for the Finnish companies and public sector decision-makers.
Key recommendations for the Finnish companies that are willing to capitalise on the opportunities of the platform economy (for details, see the full report):
Dream big and adopt a bold mindset.
Identify and address the bottlenecks.
Build and join partnerships and ecosystems.
Listen to the customers' needs and values.
Key recommendations for Finnish public sector decision-makers who are willing to support progress in the platform economy (for details, see the full report):
Maintain support measures and address gaps in the innovation chain.
Tap into the positive social and societal aspects and potential of platforms.
Enable business and safeguard public interest through regulations and improve response time.
Deepen public-private collaboration.
For more information
Auvinen, H., & Koivisto, R. (2020). How do Finnish companies view and capitalise on opportunities in the evolving platform economy? Interview study. VTT Technical Research Centre of Finland. VTT Technology, No. 376
In this signal post we discuss the opportunities and threats in how the platform economy is changing the gaming industry. While digitalisation and the internet have already transformed the sector in many ways, technical and business models innovations are continuously giving new shape to the market. Legislative and regulatory approaches are also changing, with a strong need to address the risks and negative impacts involved. Consumer protection and money laundering are just two examples of the societally and economically important challenges in the core of gaming.
In simplified terms, gambling means wagering of money on an uncertain event and uncertain outcome, with the aim of winning more money. Gambling entails consideration and risk-taking as well as the promise of a prize. The word 'gaming' is typically, and in this signal post, used in reference to legal gambling, i.e. gambling services (not computer, video and mobile games, although connections to those will be discussed in the last paragraph) offered by companies in compliance with the law. These laws do, however, differ greatly between countries and regions, ranging from total bans to strategic gambling tourism as in Monaco or Macau.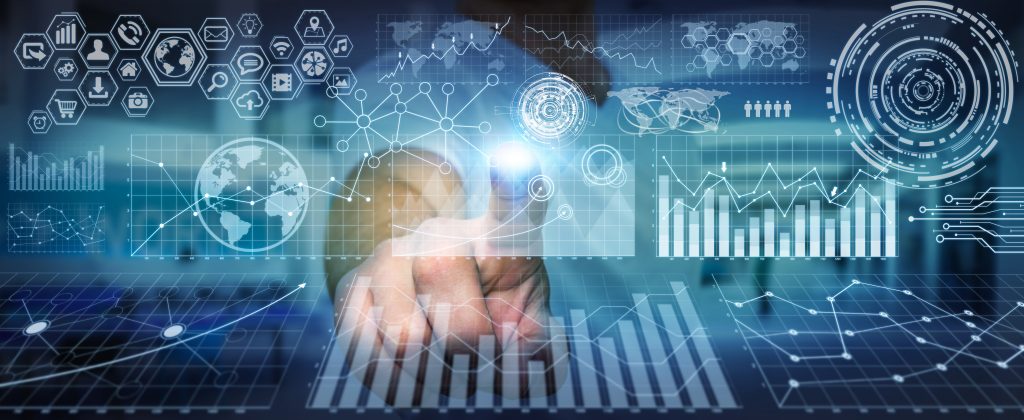 Good (and not so good) use of platform strategies
Online gambling providers employ the same strategies found in other areas of the platform economy. Their systems are based on an eCommerce platform upon which various games and offerings are built. While many operate in a business to consumer (B2C) model, others also offer products and services in a business to business (B2B) model. By gathering feedback from their user base and testing new products and services, the online gambling providers create an ecosystem around their platform to drive innovation and build their customer base.
Providers that are licensed through countries with strict regulatory frameworks, such as in Europe and North America, are obligated to operate in a transparent and responsible manner. There are other countries with less robust regulations and in some cases, online gambling providers operating there use platform technologies such as blockchain, cryptocurrencies, and smart contracts to both build trust with their customers and to operate without complying with regulatory and tax laws.
European context
A recent study prepared for the European Commission paints a picture of the European regulatory landscape for online gambling. Taking into account the growing consumption of online gaming, the report addresses the many challenges that urgently require a stronger regulatory response, such as gambling addiction, protection of minors, consumer protection, integrity of sports, money laundering and crime. What makes regulating and enforcing regulations extremely complex in the online environment is that gambling services are offered across borders, often by virtual gambling facilities that may consist of layered eco-systems of service providers. Services are also available 24/7, their use is made extremely convenient, transactions take place immediately and the user may perceive the game experience as being anonymous.
The study emphasizes the importance of European level action. However, specific European Union (EU) level regulation is not suggested, which is in alignment with previous communications by the European Commission. National policies, and therefore national regulations, share a lot of objectives but have also major ideological differences. Harmonisation would, therefore, be a step too far at this point, but joint efforts in effective enforcement, for example, is in the interest of all parties.
The online gaming and betting operators established, licensed and regulated within the EU have organised themselves as the European Gaming and Betting Association (EGBA). The aim of EGBA is to ensure a safe and reliable European digital environment for online gaming by working together with national authorities, EU authorities as well as other stakeholders. The association is committed to a high level of consumer protection while developing regulated services with the goal to be attractive enough to channel users away from unregulated offers.
According to EGBA, the online gambling market in Europe has an annual growth of around 10% and the gross profits of the sector are expected to grow to €24.7 billion in 2020. Comparing online and land-based gambling, in 2017 the ratio between the two was 21:79. The top three most popular online offers are sports betting (40%), casino games (32%) and lotteries (13%). Interestingly, Europe is the leader, with the share of European services accounting for 49% of the global online gambling market in 2017. The international business opportunities for European gaming services is expected to grow further, especially in several US states where sports betting was recently legalised.
Case of Finland
In Finland, the gaming system is based on the exclusive right principle, and since the merger in 2017, all gambling games are being offered by one single operator Veikkaus Oy. The company is owned by the Finnish State, and the offering covers lucky games, slot machines, instant games and skill games, with one-third of its activity taking place online. Veikkaus has a strong obligation and commitment to operate games responsibly and mitigate risks, and the revenue generated is used for societal causes in its entirety. This means that roughly one billion euros per year is distributed, via the relevant ministries, to beneficiaries in culture, sports, science, youth work, etc.
Even with the long tradition and strong value basis, debates about Veikkaus and the Finnish gaming system in general get heated from time to time. For example, last autumn Veikkaus' new strategy aimed to address the public discussions about whether the fact that revenues benefit the common good justifies the problems caused, and typically these problems are being borne by those in the weakest position. Building a safe and more responsible gaming environment is one of the big strategic goals of Veikkaus, and the decision to speed up the adoption of compulsory identification on slot machines is one practical step. This means that starting in January 2021 Veikkaus will introduce new technology that will better prevent underage gaming as well as enable players to set a ban on their own gaming.
When it comes to the digital and online world, Veikkaus is a pioneer in esports solutions, and it was among the first companies in the world to offer legal esports betting in 2014. Service development in the esports domain is continuous, and products, services and platforms around esports have been developed in collaboration with Veikkaus and others using a unique concept, the Innovation Challenge Week. The winner last year was German GameBuddy, with their innovation of a social community platform for gamers.
Interesting insights into the Finnish case are also found in the survey commissioned by Kasino Curt in 2019 that gathered citizens' views on the monopoly, political decision making and negative impacts around gaming. One clear finding is that Finns are not fully content with the current mitigation actions to fix problem gaming: 27% of respondents said enough was done, whereas 44% disagreed. 58% went so far as to agree that gambling machines should be removed from everyday environments such as grocery stores, but 29% would not make such changes. A majority of respondents also thought Finland should break away from the monopoly and introduce a licensing system instead, totalling 40%, whereas 29% disagreed on this. The gaming market and industry implications of such a change would be significant. Public discussions comparing future alternatives are active, and the pros and cons of the licensing system option should be studied carefully in order to see if licensing could be a viable approach in the increasingly global gaming environment expressed in the platform economy.
Connections to computer, video and mobile games
Millennials and Generation Z have grown up in a digital world with easy access to computer, video and mobile games. They have a preference for entertainment where there is skill involved and there is the option to play against other players. Not only are online gambling providers catering to this preference, but physical casinos are starting to replace traditional slot machines with games that resemble video games in an effort to attract younger customers. Additionally, these younger generations grew up playing on multi-player game platforms like Fortnite, CS:GO, and Defence Of The Ancients (DOTA) and are now driving the demand for professional esports tournaments and esports betting.
The near-ubiquitous presence of tablets and mobile device platforms means young people have unprecedented access to mobile games. In many cases, these are simple entertainment.  However, there is a growing segment social casino games that are introducing young people to virtual gambling. Social casino games simulate typical card and table games but players wager virtual credits and no money changes hands. The games are often integrated into social media platforms and the outcomes are not always random. Instead, they are based on psychological theories that increase engagement and player satisfaction. In some cases, online gaming providers also produce social casino games and there is growing concern that the use of social casino games amongst young people is a "gateway" to money gambling in adulthood that may contribute to gambling addiction.
Selected articles and websites
Alison Drain: White Paper, The Converging of the Gaming and Gambling Ecosystems
Esportsearning: Top Games Awarding Prize Money
European Gaming and Betting Association (EGBA)
Hackernoon: What is the Future of Gambling Industry?
Hyoun S. Kim: Social Casino Games: Current Evidence and Future Directions
Kasino Curtin tilaama tutkimus osoittaa: suomalaiset eivät luota kansanedustajiin rahapeliasioissa
MintDice: How Cryptocurrency is Changing Online Gambling in Europe
NewsBTC: MECA Coin – Creating a Democratized Online Gambling Ecosystem on Blockchain
Publications Office of the European Union, 2018: Evaluation of regulatory tools for enforcing online gambling rules and channelling demand towards controlled offers
Veikkaus: German GameBuddy wins Veikkaus Innovation Challenge Week
Veikkaus: Responsibility for the individual in focus in Veikkaus' new strategy – compulsory identification on slot machines brought forward by a year
Veikkaus: Veikkaus – a Finnish gaming company with a special mission
Veikkaus: Veikkaus to hold an Innovation Challenge Week to find startups and begin collaboration – focus on esports
Wikipedia: Gambling
In this signal post I will share my takeaways from attending the Platform Economy Summit Europe in Frankfurt, September 17-18, 2019. The summit brought together business leaders, investors, policy makers and platform strategists to discuss opportunities and threats of platform-based business models. Political, technological and societal dimensions were also explored, especially from the European perspective, and a wide range of strategies to harness the potential of the platform economy were laid out.
The two-day summit featured inspirational in-depth talks by the platform economy experts and gurus, most notably by Professor Marshall Van Alstyne from MIT IDE and co-author of Platform Revolution Sangeet Paul Choudary. Success stories, lessons learned as well as future aspirations were shared by companies and organisations from all walks of life, such as Alibaba Group, Deutsche Bank, European Commission, World Economic Forum, Apigee, FoundersLane, MaaS Global and Amadeus. Lively panel discussions occasionally evolved into profound debates, and the interactive participation of the audience ensured all points of view were being heard.
Next I will summarise my main takeaways under the following statements:
"The platform game has only just begun."
"There is no ONE platform strategy."
"Emerging technologies will rule in round two."
"The bold yet patient mindset will succeed."
These statements reflect the overall tone of discussions at the summit, and I will explain them using what was heard and seen in the presentations, talks, panel discussions, message board conversations and polls, written materials and networking activities.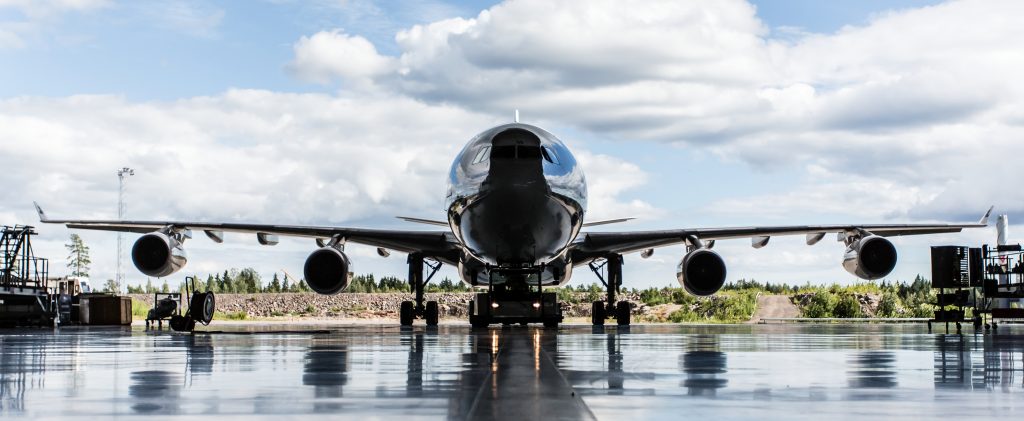 "The platform game has only just begun"
As discussed in one of our previous signal posts, the platform economy is still in its infancy, and we have only seen the very first success stories. This was also the message at the summit, and future potential across different sectors and industries was widely discussed. In fact, platforms have potential to transform all and any traditional industries but also to blur sectoral boundaries. Platform business is all about ecosystems (not egosystems) that allow different fields to collaborate and innovate something new.
Expected next steps in platform development assume tighter B2B ecosystems to form and blossom. Platforms and "platforms of platforms" will enable business relationships among competitors as well as complementors to evolve. From the European perspective the regulatory harmonisation and solid foundations in public digital infrastructure provide a good breeding ground for this. Unlike what we often hear in the mass media, various speakers at the summit saw European public sector initiatives as profoundly productive support actions to foster responsible and healthy platform business. Examples include national and EU-led actions to re-regulate and de-regulate, such as the GDPR (General Data Protection Regulation) and PSD2 (Payment Services Directive 2). European Single Market was also seen as an encouraging environment for European platforms to grow in and scale up from, on the path from local or national to global business.
Silicon Valley may be the mecca of technological innovation, and China has recently established itself as the leading business model innovator. Europe can learns from these, but also highlight its own strengths, such as its special focus on social and societal value creation. Awareness of the various pros as well as cons of the platform economy is high in Europe and keeps growing, and this attitude supports balanced and responsible development of platform activities.
"There is no ONE platform strategy"
All companies, organisations, business sectors, industries and markets have their unique qualities, and consequently there cannot be one single platform strategy that would fit all. The "digital natives" that have grown into global platform giants are obviously very different from moderate-sized incumbents in traditional industries, local markets and long business traditions. Understanding of what types of platform strategies fit with different situations is growing, and an integral part of it is also to find your own role relative to other actors in the so called ecosystem economy.
The strengths and weaknesses of an organisation help determine the best platform strategy. The size, maturity, traditions, legacy, resources, capabilities and skills are all important factors. Not everyone needs to set up their own platform, and an important step is to assess which one of the basic roles in the platform economy could suit you: the orchestrator, partner or contributor. You also need to consider who you want to join forces with and experiment and collaborate with. And who do you want to challenge and compete against?
"Emerging technologies will rule in round two"
Discussions on the platform economy are often coloured with technologically visionary ideas on AI (artificial intelligence), machine learning, blockchain technologies, big data and APIs (application programming interfaces), cloud computing, IoT (internet of things), etc. These technologies will improve functionalities such as identity management, ecosystem coordination, fostering of openness and trust, decision assistance and anomaly detection. These and more opportunities were addressed at the Platform Economy Summit, and amazing future aspirations were laid out by speakers on how these advanced technologies will be harnessed in the future.
However, the message was also pretty clear that there is no need to procrastinate and wait for all of these technology solutions to mature, even if they will be game changers later on, in the "round two" of the platform economy. Currently available technologies are more than enough to get started with, and the first round of the platform economy game is in full swing. To get your platform strategy ready and implemented is the thing to do right now, and in practice this could mean for example getting a good understanding of what is the potential with data in your branch of business. There is static and dynamic data, and there is also primary and secondary data. APIs are an important tool in ecosystem building, and B2B API activity correlates well with business growth and success.
"The bold yet patient mindset will succeed"
The often repeated message of the summit was, that companies willing to embrace the platform economy should get started and crystallise their platform strategy as soon as possible. Studies show that even a "failed" platform strategy results in better financial outcomes than no strategy at all. Developing a platform strategy necessitates boldness, radically innovative thinking and support from the top management. A platform strategy needs to go beyond digitalisation and incremental improvements, with the aim to operationalise new business models enabled by platforms. It needs to be integrated into the overall corporate strategy and show willingness to change and rethink the old ways.
But even if a platform strategy requires risk taking and changes in many aspects, including the company culture, it does not need to mean suddenly abandoning the core business. Instead, the platform strategy could be implemented, for example, in a separate business unit that is granted the resources and support to explore and develop the company in its new role as an actor in platform ecosystems.
Lack of boldness and leadership were mentioned as the common delimiting factors in platform strategy uptake. But along the next steps, if platform opportunities were being explored, the consequent challenge was often the lack of patience in fostering platform business growth. We are so used to hearing the overnight success stories of global platform corporations that our expectations of the pace of growth may be unrealistic. Instead, a patient mindset is needed, so that innovation horizons are conquered one step at a time. Also, monitoring the development of platform initiatives may often require different performance metrics and KPIs than what the traditional business is measures with. Therefore new approaches and patience will be also needed in follow-up processes.
Selected articles and websites
Jacobides, Michael G. (2019). In the Ecosystem Economy, What's Your Strategy? Harvard Business Review
MIT: Marshall Van Alstyne
Platform Economy Summit Europe
Platform Strategist: Sangeet Paul Choudary