The world of healthcare has many facets and is constantly evolving. In this signal post, we look at how digital platforms are driving advances in healthcare delivery, hospital management, and the development of new treatments.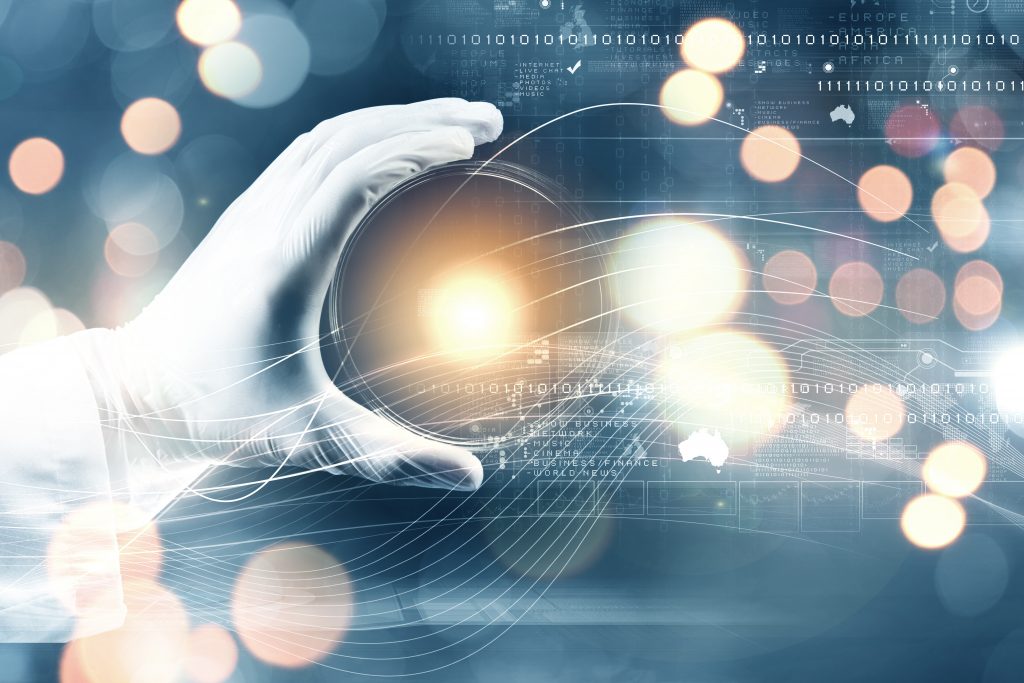 Harnessing the power of the cloud
Many organizations have transitioned to cloud-based solutions for key business functions such as accounting, sales force management, and maintaining customer data. Healthcare is a complex industry with many disparate service providers that people interact with throughout their lives. Family physicians, testing labs, specialists, and hospitals are just a few of the service providers responsible for patient care that are likely to use disparate paper-based and computerised systems that don't talk to each other.
Finland is a world leader in Electronic Health Records (EHR) with its MyKanta platform. While Google and many other large players have cloud-based EHR platforms, a report from Health Europa highlights the benefits and challenges of replicating Finland's success in other countries. Data privacy is a key issue for EHRs. When Google announced a partnership with Ascension, a large US-based healthcare provider, it triggered calls for oversight and stricter privacy provisions as more healthcare providers look to move their patient records to cloud-based platforms.
Augmenting diagnosis with Artificial Intelligence
Historically, doctors and specialists relied on years of experience, second opinions, and impressive memories to diagnose illnesses and decide on the best type of treatment. New tools are emerging to augment doctors' ability to diagnose and treat disease.
Simply keeping track of new research and illnesses is a challenge for doctors and patients. Many patient-centred platforms include "symptom checkers" and provide medical reference information in simplified terms to help people determine if they have an illness and how it should be treated. While this can feed into some people's medical paranoia, the platforms provide valuable information that helps people decide if their illness is serious. Some examples include Duodecim, WebMD, and MedLine Plus. Doctors can make use of more advanced platforms, including platforms like EvidenceAlerts that provide customised alerts when new research is published.
Artificial Intelligence and Machine Learning (AI and ML) platforms can analyse patterns in large amounts of data and build algorithms to make predictions. New platforms like Bering Research's Brave AI are being piloted in the UK to give family doctors a tool that can analyse patient history and key medical markers to predict which patients are likely to experience a decline in health and need hospitalisation in the future. This allows doctors to start pro-actively managing patient health before a crisis occurs.
The strengths of AI and ML are also being used to interpret diagnostic images, such as ultrasounds and MRIs. While not yet capable of replacing humans, Google Health and Imperial College London have made progress using AI to review mammograms and detect breast cancer. Google has also been behind other advances such as diagnosing eye diseases and lung cancer. In Singapore, Automated Vascular Analysis (AVA) from See-Mode Technologies has been approved for clinical use to analyse vascular ultrasounds, before a final review by a human radiologist.
The Internet of Things (IoT) and the rise of smart health devices
Small, connected devices are making it possible to gather health information continuously and feed it into platforms that allow users and healthcare professionals to access and analyse the data. Many people already wear a smartwatch or carry a mobile phone. Sensors built into these devices and customised apps are being used to track heart rate and blood oxygen levels (FitBit), ensure medication adherence, and monitor the behaviour of seniors to identify cognitive decline (MindYou).
Specialised devices are emerging, such as Oura's smart ring, that measures general health and can also be used to check for fevers and alert wearers of a potential COVID-19 infection. H2Care's blood pressure reader resembles a small wristwatch and integrates with an app to provide trend tracking.  Researchers have made several advances, such as a metabolite measuring device the size of wristwatch to analyse perspiration and assess the wearer's body chemistry, a smart contact lens to help diabetics manage their condition, and electronic pills that monitor a patient's digestive tract.
IoT and mobile communication are transforming hospitals into "Smart Hospitals".  Ambulances equipped with cameras, sensors, and devices like mobile MRIs will allow paramedics and specialists to begin treating complex cases before they arrive at the hospital. Once at the hospital, the Electronic Health Record (EHR) platform integrated with patient diagnostic and monitoring devices, along with AI-augmented care planning will allow entire care teams to provide seamless care. Advanced technologies like Augmented Reality/Robotic surgical devices and 3D printed organs and devices will dramatically improve patient outcomes. However, in addition to issues like data privacy and cybersecurity, most hospitals face fundamental challenges in implementing smart technologies, namely finding adequate funding and IT expertise.
Researching the future
Digital platforms are helping medical researchers manage the complexity, data, and collaboration associated with research while reducing the time it takes to bring new discoveries into clinical practice. Most medical research begins by searching for clues in large datasets from patients with a particular illness, or by analysing genetic data, or by looking for patterns in previous research, or by doing numerous experiments to identify chemicals (or combinations) that are effective. Using AI, Machine Learning, and data analytics, researchers are able to rely on platforms to do a lot of the initial work efficiently and quickly.
UK start-up, Exscientia was able to complete its research and begin human trials of a new drug in 12 months instead of the typical 5 years with traditional research methods. Researchers are hoping for an even shorter timeline to develop a Covid-19 vaccine. Apple is partnering with research institutions and using the ubiquity of its platform and the new Research app to enrol and track thousands, or even hundreds of thousands of people in broad research studies.
Once a treatment is in clinical trials, platforms like OpenClinica can manage participants and their data. Given the number of stakeholders involved in the clinical trial process and the sensitive nature of the data, Blockchain-enabled platforms are being considered to ensure the integrity of the trials.
Taking medical research to a more granular level using digital platforms is driving the emergence of personalised medicine. By sequencing an individual's genome, analysing biomarkers, and considering other medications being taken, researchers can use CRISPR and other techniques to develop treatments tailored to that individual, that also avoid harmful drug interactions.
Selected Articles and Websites
The world of cloud-based services: storing health data in the cloud
Healthcare has many use cases for 5G and IoT but no infrastructure to support it
Finding the future of care provision: The role of smart hospitals
Personalized Medicine Is About to Go Mainstream With Big Implications for Health Care
AI Can Help Scientists Find a Covid-19 Vaccine
Apple launches three innovative studies in the new Research app
Finland is a global leader in the pulp and paper industry. It's an industry that's undergoing rapid change and modernization. In this signal, we look at the significant impact platforms are having on the entire value chain of the industry, such as driving innovative developments in products and production techniques.
Once considered a traditional resource industry, pulp and paper producers have been forced to innovate and re-invent themselves in response to the rise of platforms such as eCommerce, online food delivery and e-mail. Growth opportunities are being created as eco-conscious consumers are demanding sustainable alternatives to oil-based plastics and foam. In response, pulp and paper companies are developing innovative ways to use wood fibres in packaging, cosmetics, hygiene, clothing, and electronics, among other things.
In a market that's focused on improving margins and product quality while remaining price competitive, the internal operations of pulp and paper producers are benefiting from digital platforms such as smart sensors, Industrial Internet of Things (IIoT), big data and augmented reality (AR).
The pulp and paper producers that are likely to experience the highest rate of future growth are the ones that transition even further from being B2B or B2B2C entities toward being part of an ecosystem that focuses on close interactions between forestry suppliers, package printers, brand owners, retailers and end consumers, as well as other industrial sectors. Successful ecosystems will draw on multiple platforms and create what's known as a "circular bio-economy" based on sustainable forestry, minimizing production waste products and greenhouse gases and maximizing recyclability.

The decline of paper
The advancement of digital platforms and eco-consciousness has resulted in a rapid slowdown in demand for traditional paper products since 2015 when the worldwide demand for newsprint and writing paper declined for the first time ever. Digital platforms for e-mail, news, and electronic payments have displaced paper products like newsprint, printing paper and banknotes. On the other hand, specialty papers, such as photographic paper, have been impacted by the rise of digital photography and photo-sharing platforms like Instagram, Google Photos, Flickr and Facebook.
The rise of packaging
While annual growth in the global paper and paperboard market has slowed, the segments experiencing rapid growth are tissue, packaging, and specialty papers such as food wrappers and labels. In the next 5 years, over half of this growth will occur in emerging markets, with China and India having the highest rates of growth as average incomes increase and shopping patterns change to include more packaged goods and online purchases.
eCommerce platforms create growth opportunities
The rapid growth of eCommerce platforms like Amazon and Alibaba is creating opportunities for the pulp and paper industry. By 2022, online sales are expected to make up about 15% of global retail spending. In addition to increased demand for shipping boxes and packing materials, the drive for increased sustainability is leading to the development of lighter and stronger packaging materials to reduce shipping costs and CO2 emissions during transport.
As eCommerce platforms look to improve operational efficiency and reduce the time needed to prepare packages for shipping, there's demand for modular shipping boxes that can be filled quickly and are compatible with robotic and automated packing and fulfillment systems. Further efficiencies can be gained by the convergence of primary packaging (which contains the product) and secondary packaging (the shipping container) so the primary package is robust enough to be shipped without the need for secondary packaging.
Smart packaging is an emerging trend in both traditional retail and eCommerce markets. In some cases, smart packaging involves placing "invisible" markers that can be seen by mobile phone apps that tell consumers additional information about the product. In other cases, smart packaging is "active packaging" that contains sensors to monitor location, temperature, tampering, etc. For high-end luxury products, an active package may contain a Near Field Communications (NFC) chip so the end-user can validate the authenticity of the product.
Innovative pulp and paper solutions address the needs of food delivery platforms
Online food delivery platforms such as UberEats, DeliveryHero, Wolt, Fiksuruoka and ele.me are growing rapidly in most developed countries. By 2025 global revenue for these platforms is expected to more than double to USD$200 billion. Asia accounts for over half of the global market. While these global revenue numbers are impressive, it's important to consider that currently only about 10% of the world's population has access to online food delivery platforms. Along with online food delivery, demand is increasing for pre-packaged ready-to-eat meals and grab-and-go/take-out hot meals and salads.
As food delivery platforms grow, so does the need for packaging and containers. As consumers become more eco-conscious and some jurisdictions introduce legislation to limit single-use plastics, significant opportunities are being created for innovation and growth in the pulp and paper industry. Pulp and paper-based products, such as those from foopak and metsaboard are made from recyclable bioplastics and wood fibres, which are a viable alternative to replace oil-based plastic and foam used in packaging and utensils.
One important area of innovation is the development of eco-friendly barrier coatings. Because pulp and paper products absorb liquids and allow oxygen to pass, they must be coated to be used as food and beverage containers. Initially, many barrier coatings were oil-based plastics, which impacted the recyclability of the containers. Innovative new barrier coatings made from bioplastic and water-based materials, such as Protean, are now available and continue to evolve.
Platforms improving operations
The production of pulp and paper-based products requires complex processes and significant investment in facilities and machinery. Platforms are being used by producers to maintain product quality, production efficiency, and improve product margins. Big Data and the Industrial Internet of Things (IIoT) allow machinery to be monitored and fine-tuned. These platforms are also used to forecast demand, analyse production costs, and optimize product pricing. Augmented Reality (AR) platforms are being used to provide operators with real-time data and 3D animations to support training, operation and maintenance functions.
While some pulp and paper producers are implementing these technologies themselves, other producers are turning to technology partners that offer comprehensive service platforms. For example, Valmet, Metso, Andritz, and ABB offer service platforms providing equipment, proactive maintenance, analysis and optimization, control and (remote) operation of the production system.
Selected articles and websites
ABB – Integrated Solutions for Improved Pulp and Paper Mill Productivity
Andritz – A global service organization to ensure high plant availability and top-tier equipment performance
Anomera – Bio-Cosmetics
BBC – Could 'invisible barcodes' revolutionise recycling?
Domtar – Personal Care Products
Foopak – Paper Packaging Innovation
Forbes – The Soon To Be $200B Online Food Delivery Is Rapidly Changing The Global Food Industry
Institute for European Environmental Policy (IEEP) – The Circular-Bioeconomy in agriculture and forestry
Lenzing – Bio-Textiles
Making of Tomorrow – Creating a Bio-Based and Easily Recyclable Packaging Material
McKinsey & Company – Packaging solutions: Poised to take off?
McKinsey & Company – Pulp, paper, and packaging in the next decade: Transformational change
MetsaBoard
MetsaFibre Bio-Product Mill
Metso – Digitalization in pulp & paper – Optimizing processes based on valve performance data
Mondi Group – E-commerce Packaging
Mondi Group – Mailer Bag
Paper Advance – 5 key trends disrupting the paper and board market
Paper Advance – Finnish pulp and paper industry is on the move
Paper Industry World – The paper mills of the future available today
Platform Value Now – Platforms and Forestry
Proship Automated Packaging Solution
Protean Barrier Coatings
Pulp and Paper Canada – Consumer Demand for Sustainable Packaging to Boost Paper Coatings Market
Pulp and Paper Canada – Market Outlook: Pulp Prospects
RFID Journal – NFC Applications for Wine and Spirits Brands
Two Sides – The Smart Packaging Revolution
Valmet – Dialogue with Data Takes the Industrial Internet to a New Level
Valmet – Industrial Internet and Remote Solutions for Higher Process Yield
Vision 2040 of the European Forest-Based Sector
VTT – Greener electronics from spent grain and pine bark
Supply chains are complex systems that typically involve a multitude of actors and activities, and it can be extremely difficult to capture one entire chain, let alone the networks of criss-crossing and interlinked chains. A platform of some sort is needed to put suchlike chains together. The concept of platform economy as we understand it, involving digital platforms and advanced accessory technologies such as blockchain, offers in this context vast opportunities to more efficiently managed supply chains and logistics. Information over chains and networks can be gathered and processed in platforms, which not only helps steering and monitoring of entities but may facilitate optimisation of chains, produce reliable accounts, inspire new business innovations, etc.
In this signal post we explore possibilities with platforms for supply chains and logistics and take a look at examples from forerunner industries.
Information management in multi-actor supply chain networks
Digital platforms allow information management throughout the supply chain, enabling data to accumulate from each step of the chain. Simultaneously, access to data can be granted to any involved actor, including the end user. In essence, a product or service can be accompanied by a digital twin, i.e. a virtual counterpart for gathering data and information over the lifecycle from design and manufacturing to use and final disposal.
One practical example comes from diamond business, where platforms and blockchain technologies are used for the digital record for diamonds, especially to verify origins and authenticity. Similarly, Walmart among others is piloting tracking of food products to support food safety. Suchlike information platforms serve especially the end customer, who can be sure of, for example, the origins, fair production conditions or undisrupted cold chain of the product or service that they buy. But also supply side actors benefit, and one well established example of using backfeed information comes from elevator industry, where Kone has successfully deployed IoT-type solutions to make use of real-time information collected from their products to serve maintenance services as well as product development.
Research on this area is intensive, see for example a study from our project on platforms being used in service-driven manufacturing to orchestrate networks.
Platform innovations in freight and logistics
Logistics constitutes one specific chain of activities in supply chains. Platforms and blockchain have huge potential in this area; a fact acknowledged lately in the Transport Sector Growth Programme by the Finnish Government (full report in Finnish). Firstly, information stored on digital platforms can make the logistics chain faster and more efficient, for example by providing real-time information from one phase to the next or by replacing manual bureaucratic processes with digitalised and automated equivalents. Information of movements but also information of transport related emissions could be recorded reliably.
Secondly, platform economy enables new types of business models for logistics services, as information of material flows is available to construct centralised as well as decentralised delivery streams in new ways. For example, in urban freight novel app-based logistics services have emerged, especially as a response to growing e-commerce. Suchlike commercial and peer-to-peer services can connect demand and supply for instant deliveries via a digital platform in just a few hours. A more large-scale example is the free web-based freight brokerage platform Drive4Schenker that functions as a European-wide marketplace for deliveries and supports digital handling of documentation.
Selected articles and websites
CBINSIGHTS: How Blockchain Could Transform The Way You Buy Your Groceries
Dablanc Laetitia et al. (2017): The rise of on-demand 'Instant Deliveries' in European cities, Supply Chain Forum: An International Journal
DB Schenker: Drive4Schenker
Eloranta, Turunen (2016). Platforms in service-driven manufacturing: Leveraging complexity by connecting, sharing, and integrating, Industrial Marketing Management, Vol 55, pp. 178-186
Finnish Government: Transport Sector Growth Programme will give companies a boost in the international market
Forbes: IBM Forges Blockchain Collaboration With Nestlé & Walmart In Global Food Safety
Fortune: The Diamond Industry Is Obsessed With the Blockchain
Fortune: Walmart and IBM Are Partnering to Put Chinese Pork on a Blockchain
Kone: Taking elevator services to the next level
Ministry of Transport and Communications: Applying blockchain technology and its impacts on transport and communications
Techncrunch: Blockchain has the potential to revolutionize the supply chain
Työ- ja elinkeinoministeriö: Liikennealan kansallinen kasvuohjelma 2018 – 2022
World Economic Forum: The digital transformation of logistics: Threat and opportunity
The concept of a 'digital twin' has been suggested as one of the top technology trends for 2017, but what is it all about? The digital twin is the virtual counterpart of a real physical product, and it captures the data and information related to a product's lifecycle from design and manufacturing all the way to use and final disposal.
Why is this important?
The existing applications of digital twins include for example storing and accessing product information using RFID codes and computer-aided 3D design models. However, technology development under the megatrend of digitalisation holds promise for way more radical progress with digital twins: In-house manufacturing applications are about to step up towards solutions across entire supply chains and end-use. The lacking connection and integration between the virtual model and the physical product will be intensified towards dynamic use of data and information flow. And the advances in blockchain technologies, artificial intelligence (AI) and autonomous systems will level up the importance of digital twins, as decision-making, transactions and learning will growingly rely on interconnected products and systems, i.e. Industry 4.0 and the internet of things (IoT).
Things to keep an eye on
The role of the digital twin in the platform economy is central, as it can ideally be the universal access point for all product information as well as accumulated data along a product's lifecycle. For design, modelling and manufacturing of products the use of digital twins is typically managed with dynamic software models. These will be in the near-future even more closely interconnected to production processes and equipment, and applications are expected to spread and evolve from manufacturing industries to many other contexts such as end-user interfaces, transport sector, service industries, etc. Platforms managing and making use of all these data, information and interconnections will evolve, and the business models to product and service industries are going to change too. Visionaries anticipate even more radical opportunities in the longer term as digital twins of products and services will be followed by digital representations of facilities, environments, people, businesses and processes.
The digital twin is much more an opportunity than a threat, as the involvement of the virtual dimension aims to improve the quality, efficiency and performance of products, services and processes rather than replacing or displacing the real physical counterpart. In fact, the digital twin has been claimed to support the human knowledge kit, boosting problem solving and innovation by enhancing our uniquely human capacity to conceptualise, compare and collaborate.
Selected articles and websites
Gartner's Top 10 Strategic Technology Trends for 2017
How To Put Your Digital Twin On Steroids
Leveraging Digital Twins To Breathe New Life Into Your Products And Services
Digital Twin: Manufacturing Excellence through Virtual Factory Replication
About The Importance of Autonomy and Digital Twins for the Future of Manufacturing
Digital Twin Data Modeling with AutomationML and a Communication Methodology for Data Exchange
Digitalization in machine building: The digital twin
GE Digital Twin Game
Why is this important?
Internet is the backbone of almost all platforms. However, it's reliability is facing problems related to capacity and security. The physical infrastructure is struggling to keep up with rising amounts of traffic. Perhaps more importantly, the domain name servers have been increasingly under serious distributed denial of service (DDoS) attacks. If the reliability of internet is challenged many of the platforms we take for granted will not work. Platforms will then have to seek other networks or ways to exchange information.
Things to keep an eye on
The rise in Internet of Things (IoT) brings to the net a multitude of connected devices, usually with low security, enabling ever larger DDoS attacks. If these attacks succeed in crippling the name servers, the internet will eventually split into separate smaller networks. DDoS attacks can also more easily affect the websites and servers of individuals or organisations. The scarcity of capacity may also challenge net neutrality.
Selected articles and websites
The internet of stings
10 things to know about the October 21 IoT DDoS attacks
Optical Fibers Getting Full
When Will the Internet Reach Its Limit
Why is this important?
5G – 5th generation wireless systems – improves the speed, capacity and energy-efficiency, and reduces the latency of wireless data transfer. This is important for platform economy, because it enhances the opportunities for mobile and ubiquitous digital services as well as enables the high data transfers required by some internet of things (IoT) solutions.
Things to keep an eye on
Because 5G is currently being driven by mobile video and IoT, it requires new kinds of revenue models. In some applications there are huge amounts of data transfer, while some IoT solutions might require only a few bits per month. Thus there is a direction towards more integrated solutions, where the 5G connectivity is only one part. The drivers of the development of 5G could thus be in automotive, energy or health care industries. Another thing to keep an eye on is how regulation supports or restricts the development in different parts of the world.
Selected articles and websites
Imagining the 5G Wireless Future
Huawei: Automotive and energy industries driving 5G and IoT, not telcos
5G for Europe Action Plan
5G Is Coming, But 4G Isn't Going Away Any Time Soon
5G Test Network in Oulu