Finland is a global leader in the pulp and paper industry. It's an industry that's undergoing rapid change and modernization. In this signal, we look at the significant impact platforms are having on the entire value chain of the industry, such as driving innovative developments in products and production techniques.
Once considered a traditional resource industry, pulp and paper producers have been forced to innovate and re-invent themselves in response to the rise of platforms such as eCommerce, online food delivery and e-mail. Growth opportunities are being created as eco-conscious consumers are demanding sustainable alternatives to oil-based plastics and foam. In response, pulp and paper companies are developing innovative ways to use wood fibres in packaging, cosmetics, hygiene, clothing, and electronics, among other things.
In a market that's focused on improving margins and product quality while remaining price competitive, the internal operations of pulp and paper producers are benefiting from digital platforms such as smart sensors, Industrial Internet of Things (IIoT), big data and augmented reality (AR).
The pulp and paper producers that are likely to experience the highest rate of future growth are the ones that transition even further from being B2B or B2B2C entities toward being part of an ecosystem that focuses on close interactions between forestry suppliers, package printers, brand owners, retailers and end consumers, as well as other industrial sectors. Successful ecosystems will draw on multiple platforms and create what's known as a "circular bio-economy" based on sustainable forestry, minimizing production waste products and greenhouse gases and maximizing recyclability.

The decline of paper
The advancement of digital platforms and eco-consciousness has resulted in a rapid slowdown in demand for traditional paper products since 2015 when the worldwide demand for newsprint and writing paper declined for the first time ever. Digital platforms for e-mail, news, and electronic payments have displaced paper products like newsprint, printing paper and banknotes. On the other hand, specialty papers, such as photographic paper, have been impacted by the rise of digital photography and photo-sharing platforms like Instagram, Google Photos, Flickr and Facebook.
The rise of packaging
While annual growth in the global paper and paperboard market has slowed, the segments experiencing rapid growth are tissue, packaging, and specialty papers such as food wrappers and labels. In the next 5 years, over half of this growth will occur in emerging markets, with China and India having the highest rates of growth as average incomes increase and shopping patterns change to include more packaged goods and online purchases.
eCommerce platforms create growth opportunities
The rapid growth of eCommerce platforms like Amazon and Alibaba is creating opportunities for the pulp and paper industry. By 2022, online sales are expected to make up about 15% of global retail spending. In addition to increased demand for shipping boxes and packing materials, the drive for increased sustainability is leading to the development of lighter and stronger packaging materials to reduce shipping costs and CO2 emissions during transport.
As eCommerce platforms look to improve operational efficiency and reduce the time needed to prepare packages for shipping, there's demand for modular shipping boxes that can be filled quickly and are compatible with robotic and automated packing and fulfillment systems. Further efficiencies can be gained by the convergence of primary packaging (which contains the product) and secondary packaging (the shipping container) so the primary package is robust enough to be shipped without the need for secondary packaging.
Smart packaging is an emerging trend in both traditional retail and eCommerce markets. In some cases, smart packaging involves placing "invisible" markers that can be seen by mobile phone apps that tell consumers additional information about the product. In other cases, smart packaging is "active packaging" that contains sensors to monitor location, temperature, tampering, etc. For high-end luxury products, an active package may contain a Near Field Communications (NFC) chip so the end-user can validate the authenticity of the product.
Innovative pulp and paper solutions address the needs of food delivery platforms
Online food delivery platforms such as UberEats, DeliveryHero, Wolt, Fiksuruoka and ele.me are growing rapidly in most developed countries. By 2025 global revenue for these platforms is expected to more than double to USD$200 billion. Asia accounts for over half of the global market. While these global revenue numbers are impressive, it's important to consider that currently only about 10% of the world's population has access to online food delivery platforms. Along with online food delivery, demand is increasing for pre-packaged ready-to-eat meals and grab-and-go/take-out hot meals and salads.
As food delivery platforms grow, so does the need for packaging and containers. As consumers become more eco-conscious and some jurisdictions introduce legislation to limit single-use plastics, significant opportunities are being created for innovation and growth in the pulp and paper industry. Pulp and paper-based products, such as those from foopak and metsaboard are made from recyclable bioplastics and wood fibres, which are a viable alternative to replace oil-based plastic and foam used in packaging and utensils.
One important area of innovation is the development of eco-friendly barrier coatings. Because pulp and paper products absorb liquids and allow oxygen to pass, they must be coated to be used as food and beverage containers. Initially, many barrier coatings were oil-based plastics, which impacted the recyclability of the containers. Innovative new barrier coatings made from bioplastic and water-based materials, such as Protean, are now available and continue to evolve.
Platforms improving operations
The production of pulp and paper-based products requires complex processes and significant investment in facilities and machinery. Platforms are being used by producers to maintain product quality, production efficiency, and improve product margins. Big Data and the Industrial Internet of Things (IIoT) allow machinery to be monitored and fine-tuned. These platforms are also used to forecast demand, analyse production costs, and optimize product pricing. Augmented Reality (AR) platforms are being used to provide operators with real-time data and 3D animations to support training, operation and maintenance functions.
While some pulp and paper producers are implementing these technologies themselves, other producers are turning to technology partners that offer comprehensive service platforms. For example, Valmet, Metso, Andritz, and ABB offer service platforms providing equipment, proactive maintenance, analysis and optimization, control and (remote) operation of the production system.
Selected articles and websites
ABB – Integrated Solutions for Improved Pulp and Paper Mill Productivity
Andritz – A global service organization to ensure high plant availability and top-tier equipment performance
Anomera – Bio-Cosmetics
BBC – Could 'invisible barcodes' revolutionise recycling?
Domtar – Personal Care Products
Foopak – Paper Packaging Innovation
Forbes – The Soon To Be $200B Online Food Delivery Is Rapidly Changing The Global Food Industry
Institute for European Environmental Policy (IEEP) – The Circular-Bioeconomy in agriculture and forestry
Lenzing – Bio-Textiles
Making of Tomorrow – Creating a Bio-Based and Easily Recyclable Packaging Material
McKinsey & Company – Packaging solutions: Poised to take off?
McKinsey & Company – Pulp, paper, and packaging in the next decade: Transformational change
MetsaBoard
MetsaFibre Bio-Product Mill
Metso – Digitalization in pulp & paper – Optimizing processes based on valve performance data
Mondi Group – E-commerce Packaging
Mondi Group – Mailer Bag
Paper Advance – 5 key trends disrupting the paper and board market
Paper Advance – Finnish pulp and paper industry is on the move
Paper Industry World – The paper mills of the future available today
Platform Value Now – Platforms and Forestry
Proship Automated Packaging Solution
Protean Barrier Coatings
Pulp and Paper Canada – Consumer Demand for Sustainable Packaging to Boost Paper Coatings Market
Pulp and Paper Canada – Market Outlook: Pulp Prospects
RFID Journal – NFC Applications for Wine and Spirits Brands
Two Sides – The Smart Packaging Revolution
Valmet – Dialogue with Data Takes the Industrial Internet to a New Level
Valmet – Industrial Internet and Remote Solutions for Higher Process Yield
Vision 2040 of the European Forest-Based Sector
VTT – Greener electronics from spent grain and pine bark
In this signal post I will share my takeaways from attending the Platform Economy Summit Europe in Frankfurt, September 17-18, 2019. The summit brought together business leaders, investors, policy makers and platform strategists to discuss opportunities and threats of platform-based business models. Political, technological and societal dimensions were also explored, especially from the European perspective, and a wide range of strategies to harness the potential of the platform economy were laid out.
The two-day summit featured inspirational in-depth talks by the platform economy experts and gurus, most notably by Professor Marshall Van Alstyne from MIT IDE and co-author of Platform Revolution Sangeet Paul Choudary. Success stories, lessons learned as well as future aspirations were shared by companies and organisations from all walks of life, such as Alibaba Group, Deutsche Bank, European Commission, World Economic Forum, Apigee, FoundersLane, MaaS Global and Amadeus. Lively panel discussions occasionally evolved into profound debates, and the interactive participation of the audience ensured all points of view were being heard.
Next I will summarise my main takeaways under the following statements:
"The platform game has only just begun."
"There is no ONE platform strategy."
"Emerging technologies will rule in round two."
"The bold yet patient mindset will succeed."
These statements reflect the overall tone of discussions at the summit, and I will explain them using what was heard and seen in the presentations, talks, panel discussions, message board conversations and polls, written materials and networking activities.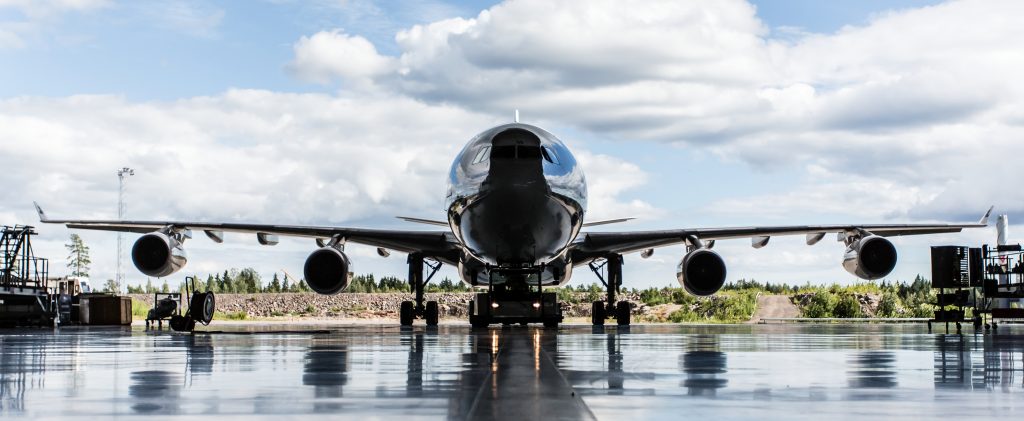 "The platform game has only just begun"
As discussed in one of our previous signal posts, the platform economy is still in its infancy, and we have only seen the very first success stories. This was also the message at the summit, and future potential across different sectors and industries was widely discussed. In fact, platforms have potential to transform all and any traditional industries but also to blur sectoral boundaries. Platform business is all about ecosystems (not egosystems) that allow different fields to collaborate and innovate something new.
Expected next steps in platform development assume tighter B2B ecosystems to form and blossom. Platforms and "platforms of platforms" will enable business relationships among competitors as well as complementors to evolve. From the European perspective the regulatory harmonisation and solid foundations in public digital infrastructure provide a good breeding ground for this. Unlike what we often hear in the mass media, various speakers at the summit saw European public sector initiatives as profoundly productive support actions to foster responsible and healthy platform business. Examples include national and EU-led actions to re-regulate and de-regulate, such as the GDPR (General Data Protection Regulation) and PSD2 (Payment Services Directive 2). European Single Market was also seen as an encouraging environment for European platforms to grow in and scale up from, on the path from local or national to global business.
Silicon Valley may be the mecca of technological innovation, and China has recently established itself as the leading business model innovator. Europe can learns from these, but also highlight its own strengths, such as its special focus on social and societal value creation. Awareness of the various pros as well as cons of the platform economy is high in Europe and keeps growing, and this attitude supports balanced and responsible development of platform activities.
"There is no ONE platform strategy"
All companies, organisations, business sectors, industries and markets have their unique qualities, and consequently there cannot be one single platform strategy that would fit all. The "digital natives" that have grown into global platform giants are obviously very different from moderate-sized incumbents in traditional industries, local markets and long business traditions. Understanding of what types of platform strategies fit with different situations is growing, and an integral part of it is also to find your own role relative to other actors in the so called ecosystem economy.
The strengths and weaknesses of an organisation help determine the best platform strategy. The size, maturity, traditions, legacy, resources, capabilities and skills are all important factors. Not everyone needs to set up their own platform, and an important step is to assess which one of the basic roles in the platform economy could suit you: the orchestrator, partner or contributor. You also need to consider who you want to join forces with and experiment and collaborate with. And who do you want to challenge and compete against?
"Emerging technologies will rule in round two"
Discussions on the platform economy are often coloured with technologically visionary ideas on AI (artificial intelligence), machine learning, blockchain technologies, big data and APIs (application programming interfaces), cloud computing, IoT (internet of things), etc. These technologies will improve functionalities such as identity management, ecosystem coordination, fostering of openness and trust, decision assistance and anomaly detection. These and more opportunities were addressed at the Platform Economy Summit, and amazing future aspirations were laid out by speakers on how these advanced technologies will be harnessed in the future.
However, the message was also pretty clear that there is no need to procrastinate and wait for all of these technology solutions to mature, even if they will be game changers later on, in the "round two" of the platform economy. Currently available technologies are more than enough to get started with, and the first round of the platform economy game is in full swing. To get your platform strategy ready and implemented is the thing to do right now, and in practice this could mean for example getting a good understanding of what is the potential with data in your branch of business. There is static and dynamic data, and there is also primary and secondary data. APIs are an important tool in ecosystem building, and B2B API activity correlates well with business growth and success.
"The bold yet patient mindset will succeed"
The often repeated message of the summit was, that companies willing to embrace the platform economy should get started and crystallise their platform strategy as soon as possible. Studies show that even a "failed" platform strategy results in better financial outcomes than no strategy at all. Developing a platform strategy necessitates boldness, radically innovative thinking and support from the top management. A platform strategy needs to go beyond digitalisation and incremental improvements, with the aim to operationalise new business models enabled by platforms. It needs to be integrated into the overall corporate strategy and show willingness to change and rethink the old ways.
But even if a platform strategy requires risk taking and changes in many aspects, including the company culture, it does not need to mean suddenly abandoning the core business. Instead, the platform strategy could be implemented, for example, in a separate business unit that is granted the resources and support to explore and develop the company in its new role as an actor in platform ecosystems.
Lack of boldness and leadership were mentioned as the common delimiting factors in platform strategy uptake. But along the next steps, if platform opportunities were being explored, the consequent challenge was often the lack of patience in fostering platform business growth. We are so used to hearing the overnight success stories of global platform corporations that our expectations of the pace of growth may be unrealistic. Instead, a patient mindset is needed, so that innovation horizons are conquered one step at a time. Also, monitoring the development of platform initiatives may often require different performance metrics and KPIs than what the traditional business is measures with. Therefore new approaches and patience will be also needed in follow-up processes.
Selected articles and websites
Jacobides, Michael G. (2019). In the Ecosystem Economy, What's Your Strategy? Harvard Business Review
MIT: Marshall Van Alstyne
Platform Economy Summit Europe
Platform Strategist: Sangeet Paul Choudary
In this signal post we will discuss some examples of platforms for (1) active transport, e.g. city bikes and scooters, and (2) fitness and exercise, e.g. on-demand online classes. These platforms are enablers for transport and mobility but also contribute to health and wellbeing. For the time being many suchlike applications remain somewhat limited in openness and interlinking with other services. But in the future, when integrated by e.g. wearable devices and overarching platform umbrellas, we can expect to get more insights and encouragement to help us lead healthy, active lifestyles.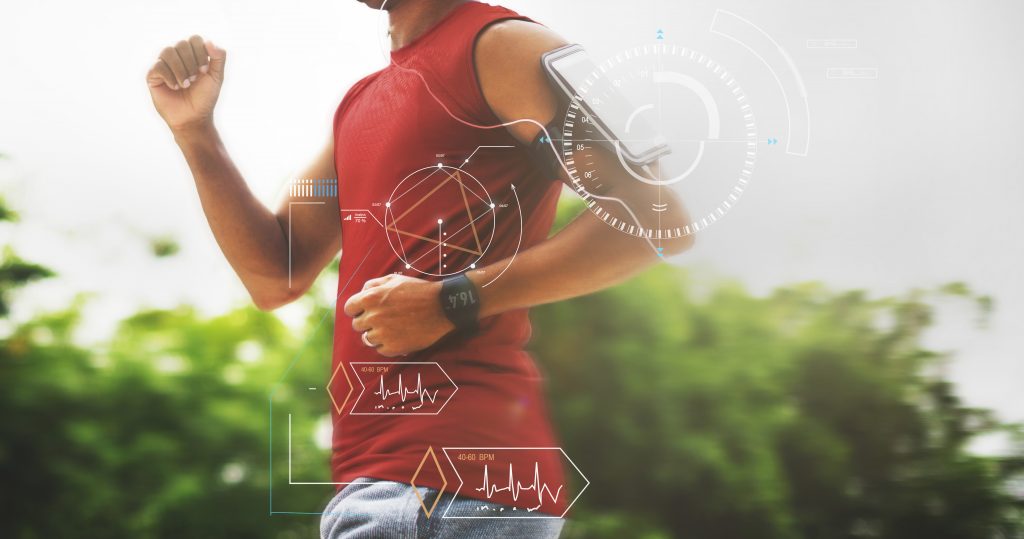 Transport
In Finland, springtime means that city bikes reappear in the urban scene. In the recent years, city bike systems have grown very popular, and more and more cities and towns are setting up these services. The online platforms make using city bikes easy, as real time information and maps of stations and available bikes is readily available on mobile apps. Although most services are suspended in the winter, the growingly biking-friendly attitudes, and the fact that cycling is a 'citizen skill', explain the success of city bikes in Finland. In fact, Helsinki with their Helsinki city bikes has been shown to be the number one biking city in Europe, if we compare the number of trips per day and per bike (totaling 8.7 in Helsinki).
A newer thing in the urban environment is the emergence of electric scooters. In Helsinki, like many other cities around the world, these gadgets appeared rather suddenly and are already very visible in the streets. In spring 2019, already two commercial electric scooter service providers are present (TIER with planned 150 and VOI with planned 200 scooters), and the public transport authority HSL will pilot their own system (with 300 scooters). Operated with similar service platforms as city bikes, electric scooters are another fun and affordable way to move about in the city. There have been some minor challenges in the introduction though. After use, the scooters can be left anywhere in the city, and oftentimes poor parking decisions are made by users. Also, traffic safety issues have been raised, and not all users are aware that scooters are in most cases comparable to bikes when it comes to traffic rules.
Although these new transport services are often brought to the market as standalone offerings, they have already been integrated to wider mobility services. This makes sense especially because city bikes, scooters, etc. work well to solve the first and last mile parts of trip chains. For example, city bikes have been successfully implemented around the world in combination with public transport and MaaS packages (mobility as a service). In the future, the digital integration of different services beyond transport could also involve applications tracking health and environmental impacts. Aspects of and further potential with entertainment should not be overlooked either; many already seem to treat the GPS enabled hunt for the electric scooters as a fun game.
Excercise
Wearable devices, such as the wristband market giant and pioneer Fitbit or the Finnish smart ring design award winner Oura, are one of the most known examples of platforms relating to exercise and wellbeing. There are also numerous smart phone apps that use the phone or user input to track and guide healthy and active lifestyles. Interestingly, almost one half of Finnish youngsters aged 11-15 told in the LIITU 2018 study that they already use a smart phone app that tracks their activities.
But also more concrete linkages of the platform economy to physical activity exist already. Future potential in this sector is vast, and as one visionary tweet suggests, we should probably have a service and app that would give you access to gyms, swimming pools, fitness classes, climbing, etc. with one monthly payment. It is also worthwhile to acknowledge that even in Finland, where organizing sports and exercise has a long tradition of voluntary work and not-for-profit associations, the trend is towards business logics and profit making.
One example of digitalization and platforms entering the fitness sector can be found in the new service Les Mills On Demand by the internationally successful fitness brand Les Mills. They are better known for their pre-choreographed workouts that have been commercialized since the early 80s, by licensing instructors to lead classes in fitness centers around the world. The new on-demand service cuts corners by making online videos of customized workouts available for in-home use.
Another example comes from Peloton, again a well-known company in the fitness sector for many years. They are famous for their bikes and treadmills, but the new service Peloton Digital provides online access to live and on-demand classes, such as cycling, running, bootcamp, yoga and outdoor workouts, via their app. This new app doesn't even necessitate purchasing a Peloton bike or treadmill, but is available to anyone, meaning that Peloton has now embraced business on the fully digital domain too.
Our third example is Mirror, an interactive reflective surface offering and streaming a wide range of fitness classes and one-on-one training. When exercising, the LCD panel, stereo speakers, camera and microphone are in use, and you can for example practice your boxing and even sync your heart rate monitor with the system. At other times the device simply works as a mirror on the wall.
Selected articles and websites
Aalto Maija, Helsingin Sanomat, 28.3.2019: Helsingistä kehkeytyi sähkö­potkulauta­yritysten taistelutanner: Uusi tulija polkee kilpailijansa hinnat.
Ahonen Anton, Urhes: Liikunnan kansalaisyhteiskunnan muutokset 80-luvulta tähän päivään.
Alue-ennakoinnin seminaari 21.-22.3.2019: Tulevaisuus liikuttaa! [Seminar materials in Finnish]
Auvinen Heidi (2018). Wearable devices, data and the platform economy.
Fastcompany: This $1,495 connected mirror turns your bedroom into a boutique fitness studio
Helsinki Regional Transport, 22.03.2019. City scooters to be available in Vuosaari this summer.
Helsinki, 2.4.2019. Helsingin kaupunkipyöräjärjestelmän suosiovertailututkimus.
Kokko Sami, Martin Leena (2019). Lasten ja nuorten liikuntakäyttäytyminen Suomessa LIITU-tutkimuksen tuloksia 2018.
LaVito Angelica, CNBC: Peloton launches an app that's available to anyone—regardless whether they buy a bike or treadmill.
LES MILLS: LES MILLS On Demand.
Merle Karp on Twitter, January 2019.
Mirror. The nearly invisible home gym.
Peloton: The Peloton Digital Membership.
Wearables are an example of product and service businesses coming together in a way that aligns perfectly with the concept of the platform economy. In this signal blog post we discuss the wearable markets and envision its future potential when embracing the fast-paced developments in technology, data analytics innovations and business models.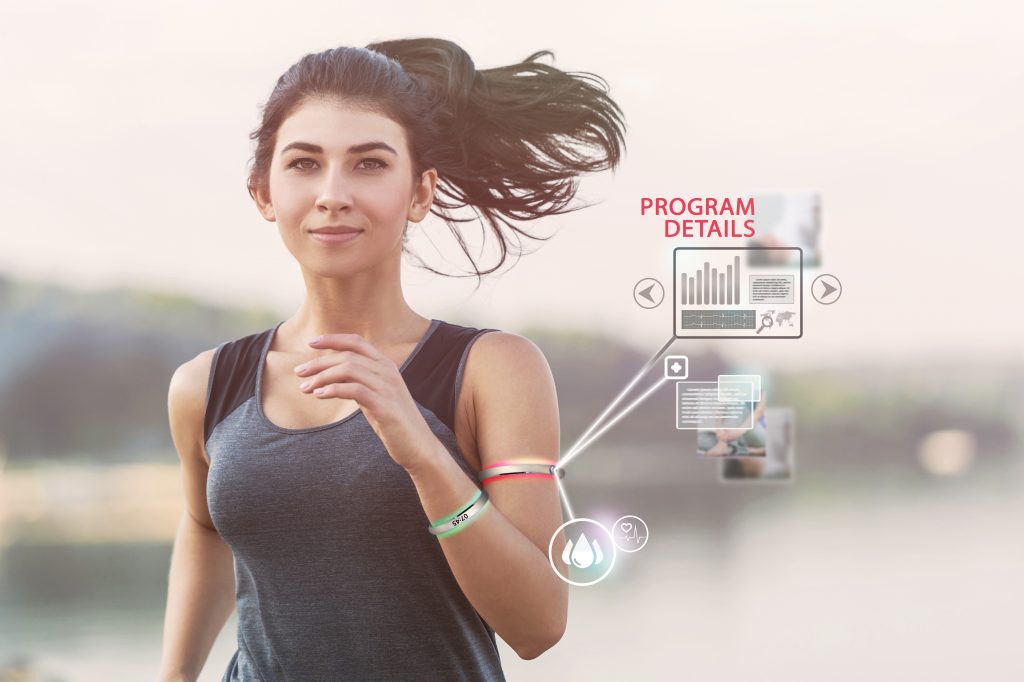 What's up with wearables?
Wearable technology, or simply wearables, are yet another application domain, where the opportunities of the platform economy are immense. These smart electronic devices incorporated into clothing or worn on the body as implants or accessories have potential to not only provide entertainment or infotainment but even ground-breaking solutions for aging, wellbeing, healthcare, emergency management, safety, housekeeping, etc. Wearables can in fact be the connector that allows data on an individual, such as location, activity, mood or vital functions, to be integrated into other data reserves in a smart and useful way, for example to help find a route to a destination, track exercise intensity, provide feedback to improve mood or give personalised tips for nutrition or health.
For the time being the most widespread wearables are smartwatch type activity and fitness trackers, such as those by the wristband market giant and pioneer Fitbit or the Finnish smart ring design award winner Oura. Suchlike devices usually track, among others, steps, calories consumed, heartbeat and hours slept. But we're bound to see more as the following three take place: (1) More sophisticated sensors and tracking technologies are being introduced into wearables. (2) The range of wearables will diversify from wristbands (and smartphones) towards IoT-connected smart clothing, implants, etc. (3) Abundant data alongside with innovative thinking will allow unimaginable new ideas to turn into products and services.
New technologies are being embedded in wearables
One example of recent developments is how contactless payments have become a part of the wristband functionalities, such as Fitbit Pay. Another welcome novelty is featured in Matrix Powerwatch, a smartwatch that converts body heat into energy to power itself, so that you never need to charge it.
From the health care perspective, an interesting innovation is non-invasive glucose monitoring with a smartwatch. When mature and accurate enough, this technology embedded into everyday wearables could make a big difference for diabetics. Apple has announced interest in developing a solution, but the forerunner in applying the technology is HealBe, although they use it in their GoBe device for the time being only to measure calorie intake. In fact, this is also one of the first non-manual food intake tracker in the wearables business.
A complementary example is how AI has been trained to detect diabetes with nearly 85 percent accuracy by simply looking at heart beat over time. So in fact, even with the sensor technologies of current wearables, pre-screening of diabetes could already be a part of the data analytics.
Cross-pollination of data means new services and new business logics
The full potential of what the platform economy has to offer with wearables can be realised when multiple data sources are brought together. By this we mean data collected by one wearable device as well dynamic data from other wearables, other gadgets and basically any other data collecting objects. Equally important are the more static datasets, information reserves and knowledgebases that provide further context to analyse and process data captured by wearables. For example, imagine wearing a smartwatch that has been measuring your activity and food intake through the day. This data collected by your wearable could be compared against nutritional recommendations as well as reflected upon the ingredients available in your smart fridge. Combining all this data, a recommendation to fix a protein-packed omelette in the evening could be provided by your smart watch. Of course, there are also great risks with increasing data flows and interfaces, so attention needs to be paid to ensure for example reliability, safety and privacy.
In the current market setting we can see multi-sided platform business emerging around wearables. Wearable manufacturers are growingly willing to let third-party app developers to interface with the data their device collects instead of relying solely on their own software. This allows room for services to grow and improve. For example, an Indian online fashion store Myntra has built a software platform for wearable devices not only for its own line of products but also for those developed by third-party device makers. The core idea of the Myntra Wearable Platform is, well in line with platform thinking, to allow device manufacturers to integrate their wearables to talk to one another as well as to encourage external app developers to make use of the data.
The development of the wearable market and the service business around it means also new flavours in business models. One categorisation of strategies lists (1) product model, focusing on device sales, including product and service, (2) subscription model, focusing on as-a-service approach and recurring fees, (3) cross-selling model, focusing on selling allied products after device purchase and (4) data-sharing model, combining physical product sale with additional information products. The platform economy can accommodate all four business models, but the most fruitful outcomes for the consumer would probably emerge with the openness and multi-sided market opportunities enabled by the data-sharing approach.
Selected articles and websites
Cerillion: Business Models for Wearables in the IoT Economy
Engadget, Velazco: Data from wearables helped teach an AI to spot signs of diabetes
Engadget: Healbe's GoBe 2 calorie tracker teases the future of wearables
ETtech: Myntra debuts a wearable platform along with its first wearable product Blink Go
European Commission: Smart Wearables: Reflection and Orientation Paper
Fitbit Official Site for Activity Trackers
Fitbit Pay
Gadgets & Wareables: Review Healbe GoBe 2: putting the automatic calorie-tracker to the test
Healbe GoBe Automatic Body Manager
Matrix PowerWatch
Oura Ring
The Conversation: Turning your health data into a "wellness score" might not be good for you
Wikipedia: Wearable technology
Although new technology intrigues us and makes us curious about what can be achieved with it, the flipside of the human reaction to anything new is suspicion and even fear. Technophobia means fear of technology, and it can stem, for example, from not fully understanding how something works, possibility of danger and negative impacts or risk of malicious misuse. Another flavour of technophobia is anxiety over our personal competences to deal with new technologies and the downright possibility of social exclusion if we lack the access or skills to adopt them.
Why is this important?
Some of the technology fears connected to the platform economy have been around for a long time, and they apply to pretty much any technologies linked to machines and computing. The archetype of suchlike concerns is the fear of losing our jobs because of automation, something that has been a worry for well over a century.
Another major concern in the context of platform economy is how the disruption to economy will impact us as individuals (for example moving from regulated labour market to the gig economy), as businesses (for example smaller companies being bulldozed by large platform corporations) or as society (for example governments trying to keep up with regulation, legislation and fiscal needs related to platforms).
Fears do not either escape the indirect risks and negative impacts that may arise with platformisation, such as loss of knowledge and survival mechanisms if digitalised assets are destroyed or if there's a prolonged power cut. Intentional misuse and criminal activity is also a scare experienced by many, and evolving platform configurations may indeed be extremely vulnerable.
Examples of specific fears include:
Fear of technology eliminating jobs and the need for human workers.
Fear of technology taking over the human (individual or society).
Fears related to privacy and cyber security.
Fear of losing control and getting lost in the technology mesh.
Fear of not learning the skills or not having access to use a technology.
Fear of dependence and not surviving without the technology (for example in case of a power cut).
Fear of negative social and societal impacts (for example lack of face-to-face interaction).
Fears related to fast and vast information flows (for example validity of news).
Fear of governments not having the means to monitor and control malicious and criminal activity related to new technologies.
Things to keep an eye on
The important thing is to try understand the root causes of fear of technology in the context of platform economy, regardless of whether the threats are real or perceived. Also, it should we noted that technophobia may influence not only consumers but businesses and policy-makers alike. Through addressing technology-related concerns appropriately we can ensure that individuals as well as companies and other organisations have the courage to make the best of the platform economy opportunities. On the other hand, the assessment of fears helps us to pinpoint risks and vulnerabilities that need to be fixed in technological, regulatory or other terms. To dispel mistrust, impartial and validated information to support technology proficiency and awareness is needed. Similarly important are also investments in for example digital security and technology impact assessment.
Selected articles and websites
Robots have been about to take all the jobs for more than 200 years. Is it really different this time?
The Victorians had the same concerns about technology as we do
Fear of Technology
Hot Technology Pilots in 2016 – Fear & Chaos in Technology Adoption
Why do we both fear and love new technology?
Americans Are More Afraid of Robots Than Death. Technophobia, quantified
Ever-present threats from information technology: the Cyber-Paranoia and Fear Scale
The access – Platform economy: Creating a network of value
Choosing a Future in the Platform Economy: The Implications and Consequences of Digital Platforms
The concept of a 'digital twin' has been suggested as one of the top technology trends for 2017, but what is it all about? The digital twin is the virtual counterpart of a real physical product, and it captures the data and information related to a product's lifecycle from design and manufacturing all the way to use and final disposal.
Why is this important?
The existing applications of digital twins include for example storing and accessing product information using RFID codes and computer-aided 3D design models. However, technology development under the megatrend of digitalisation holds promise for way more radical progress with digital twins: In-house manufacturing applications are about to step up towards solutions across entire supply chains and end-use. The lacking connection and integration between the virtual model and the physical product will be intensified towards dynamic use of data and information flow. And the advances in blockchain technologies, artificial intelligence (AI) and autonomous systems will level up the importance of digital twins, as decision-making, transactions and learning will growingly rely on interconnected products and systems, i.e. Industry 4.0 and the internet of things (IoT).
Things to keep an eye on
The role of the digital twin in the platform economy is central, as it can ideally be the universal access point for all product information as well as accumulated data along a product's lifecycle. For design, modelling and manufacturing of products the use of digital twins is typically managed with dynamic software models. These will be in the near-future even more closely interconnected to production processes and equipment, and applications are expected to spread and evolve from manufacturing industries to many other contexts such as end-user interfaces, transport sector, service industries, etc. Platforms managing and making use of all these data, information and interconnections will evolve, and the business models to product and service industries are going to change too. Visionaries anticipate even more radical opportunities in the longer term as digital twins of products and services will be followed by digital representations of facilities, environments, people, businesses and processes.
The digital twin is much more an opportunity than a threat, as the involvement of the virtual dimension aims to improve the quality, efficiency and performance of products, services and processes rather than replacing or displacing the real physical counterpart. In fact, the digital twin has been claimed to support the human knowledge kit, boosting problem solving and innovation by enhancing our uniquely human capacity to conceptualise, compare and collaborate.
Selected articles and websites
Gartner's Top 10 Strategic Technology Trends for 2017
How To Put Your Digital Twin On Steroids
Leveraging Digital Twins To Breathe New Life Into Your Products And Services
Digital Twin: Manufacturing Excellence through Virtual Factory Replication
About The Importance of Autonomy and Digital Twins for the Future of Manufacturing
Digital Twin Data Modeling with AutomationML and a Communication Methodology for Data Exchange
Digitalization in machine building: The digital twin
GE Digital Twin Game
Why is this important?
5G – 5th generation wireless systems – improves the speed, capacity and energy-efficiency, and reduces the latency of wireless data transfer. This is important for platform economy, because it enhances the opportunities for mobile and ubiquitous digital services as well as enables the high data transfers required by some internet of things (IoT) solutions.
Things to keep an eye on
Because 5G is currently being driven by mobile video and IoT, it requires new kinds of revenue models. In some applications there are huge amounts of data transfer, while some IoT solutions might require only a few bits per month. Thus there is a direction towards more integrated solutions, where the 5G connectivity is only one part. The drivers of the development of 5G could thus be in automotive, energy or health care industries. Another thing to keep an eye on is how regulation supports or restricts the development in different parts of the world.
Selected articles and websites
Imagining the 5G Wireless Future
Huawei: Automotive and energy industries driving 5G and IoT, not telcos
5G for Europe Action Plan
5G Is Coming, But 4G Isn't Going Away Any Time Soon
5G Test Network in Oulu