In our past signal posts, we've highlighted many ways that digital platforms are growing and impacting our everyday lives. In this signal post, we're highlighting how those same platforms have increased our resilience and ability to adapt to these extraordinary times of the novel coronavirus Covid-19 outbreak. Although our world is currently being turned upside down, in the age of the internet and the platform economy we have many options available.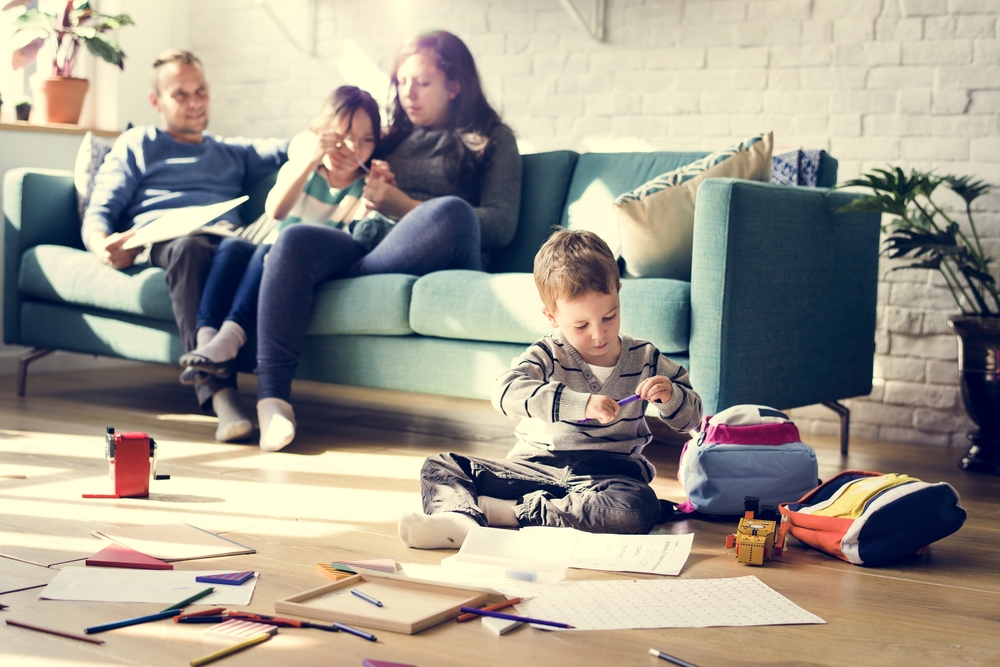 Early detection and tracking
One of the key aspects to control a virus outbreak is to discover and track it as early as possible. Artificial Intelligence-based (AI) platforms are capable of seeing patterns in large volumes of data and raising early warning flags. China informed the World Health Organization (WHO) about the Covid-19 outbreak on January 9th. However, BlueDot's AI-driven platform analysed foreign-language news, animal and plant disease networks, and official announcements and notified its customers of the outbreak on December 31st. Other AI platforms have been developed to predict outbreaks of viruses like Ebola and Dengue fever and suggest ways to contain the outbreaks quickly.
A fast-spreading virus with a long contagious period means people may be spreading the virus across a large network of contacts, who in turn unknowingly spread it to their networks. Several mobile phone-based contact tracking apps have been developed to help health authorities isolate an infected person's network of contacts. Singapore's TraceTogether app uses Bluetooth to allow a user to store identifiers from other mobile phones they've been in close proximity with. The data is encrypted and stored locally for 21 days. If a user becomes a suspected Covid-19 case, they can release their contact data to health authorities.
Dissemination of information and misinformation
Social media platforms and online news sites are common places where people look to find out what's happening in their network of friends, their city and country, or the world. Trusted news outlets, governments, international agencies, and local businesses have used online platforms to communicate information quickly to many people. This "rapid and broad" communication has kept people informed about the spread of the virus, steps they can take to slow the spread, and where they can turn if they need assistance.
While they are sources for valuable information about Covid-19, they can also be a source of misinformation. In some cases, the 24/7 news cycle is constantly looking for headlines that will make people "click" and they emphasize sensational new content. This was also an issue in the era of non-digital news, but there is a risk that the never-ending online news cycle contributes to people's sense of panic. Misinformation and "Fake News" can also be rapidly propagated through social media networks. People witness panic buying in Hong Kong or Australia and within 24 hours there is a global shortage of supplies like toilet paper!
Distant socialising, working and learning
In these days of "distancing" and "shelter in place" orders affecting about half of the world's population, platforms are now essential for daily life. Physical distancing does not have to mean social distancing since social media and free video chat services allow people to maintain contact with friends and family. They also allow local groups to organize and provide support to the most vulnerable and at-risk people in their area.
With many people remaining in their homes as much as possible to help slow the spread of the virus, e-commerce platforms, as well as food and grocery delivery platforms, are invaluable lifelines. These platforms are also helping businesses generate some revenue while their "bricks and mortar" locations have been ordered to close.
With gyms, fitness classes, swimming pools, and tennis courts closed, people are turning to exercise platforms like Tonal, FightCamp, Mirror, Peloton, Fressi, and Elixia. They offer fitness routines or live-streamed fitness classes to keep healthy and fit while staying in your home. Usage of streaming audio, video and online multi-player games is surging. Some platforms have offered new services to help housebound people simulate familiar group activities like getting together to watch a movie. Netflix Party allows friends to get together virtually to watch the same show with an online chat stream scrolling beside the video so friends can interact with each other.
As companies were told to close their physical locations and workers were told to remain in their homes, many companies accelerated their rollout of cloud-based platforms and virtual workplace platforms like Slack, Microsoft Teams, and Zoom. While not every job can be done remotely, these platforms are allowing many companies to keep operating during these unprecedented times.
While e-learning platforms have been changing the way education is delivered over the past decade, change has been slow and eLearning tools have typically augmented traditional approaches to education at most schools rather than replacing them. With schools from kindergarten to university closed in many countries, e-learning is quickly becoming the primary means of education.
The race for treatment and prevention
While the treatment of the virus and the development of a vaccine require a lot of hands-on work, AI and crowd-sourcing platforms are supporting the effort. Because every country on the planet requires large amounts of masks, gloves and other personal protective equipment there are widespread shortages. Crowd-sourcing platforms are being used to organize donation drives from businesses and individuals to quickly gather much-needed supplies.
Maker platforms, like Thingiverse, are encouraging makers to "Hack The Pandemic" and come up with ideas to help manage during the crisis. NordicBaltic.Tech is a new platform created by the Nordic Council of Ministers and GovTech venture company PUBLIC to showcase organisations and entrepreneurs that are developing technology responses to COVID-19.
Crowdsourcing is also being used to support the development of treatments and vaccines. Individuals are donating their home computer's idle time to platforms like Folding@Home so they can perform complex analysis on the proteins in the Covid-19 virus in the search for better treatment options.
The ability of AI to make sense of large amounts of data is being used in several ways. Researchers are using AI to analyse protein structures, develop 3D models, and look for areas of weakness so new treatments can be developed. The effort to fast-track the development of a vaccine is using AI to determine the best way to safely trigger an immune response and build immunity to future infection. Finally, AI is being used to sort through the thousands of Covid-19 research papers that have been published since January. The Covid-19 Open Research Dataset (CORD-19) has over 44,000 articles and papers in machine-readable format so natural language processing AI platforms can connect the dots between studies to suggest hypotheses and areas for future research that might otherwise have been missed.
What does the future look like?
The platform economy and digitalisation have been growing so rapidly and changed how we live our lives in fundamental ways that it's easy to take it for granted. Imagine if the Covid-19 crisis happened only 25 years ago. In 1995, there were less than 50 million internet users in the world, Amazon was barely getting started, Google was still several years away, and smartphones and social media platforms like Facebook and Twitter were about 10 years away.
The impact of the Covid-19 crisis will be severe, but digital platforms have introduced enough resiliency into our economy that large portions of it are continuing to function.
Past Signals
Below is a selection of past signal posts that highlight digital platforms helping us deal with the Coronavirus pandemic:
Deep learning and neural networks (2016-11-30)
Platforms for education and learning (2017-12-08)
Food in the platform economy: Consumer apps, production chain management and visionary ideas (2018-06-07)
Tackling fake news and misinformation in platforms (2018-04-04)
Platforms for active transport, fitness and exercise (2019-06-11)
Selected articles and websites
An AI epidemiologist sent the first warnings of the Wuhan virus
AI joins the fight against diseases like coronavirus
Singapore says it will make its contact tracing tech freely available to developers
Online learning gets its moment due to COVID-19 pandemic
Can The U.S. Crowdsource Its Way Out Of A Mask Shortage?
Folding@Home – Coronavirus – What we're doing and how you can help
AI can help scientists find a Covid-19 vaccine
In this signal, we will examine the driving forces, pressures and trends of digitization in the platform economy that are affecting the security of governments, corporations, and individuals. As digitization becomes more pervasive, we are at the stage where we can no longer afford even a brief outage without significant consequences. IBM in a research study interviewed 500 companies around the world who had experienced a data breach between July 2018 and April 2019. The study reported that the total average cost of a  data breach totals to 3.92 M$ and that it takes as long as 279 days to identify and contain it.
At the same time as security threats are increasing, businesses are going through other digital transformations and expanding their digital ecosystems, shifting to cloud services and adding more devices to their networks (IoT, Internet of Things). All of these put tremendous pressure on IT infrastructure and required expertise of the staff. These challenges are discussed among different stakeholders in cyber security conferences like GCCS (Global Conference on CyberSpace) aiming to discuss the development of an international strategic cyber security framework. This is an indication of how complex and important an issue security has become and the need for international collaboration to aid in solving the problem.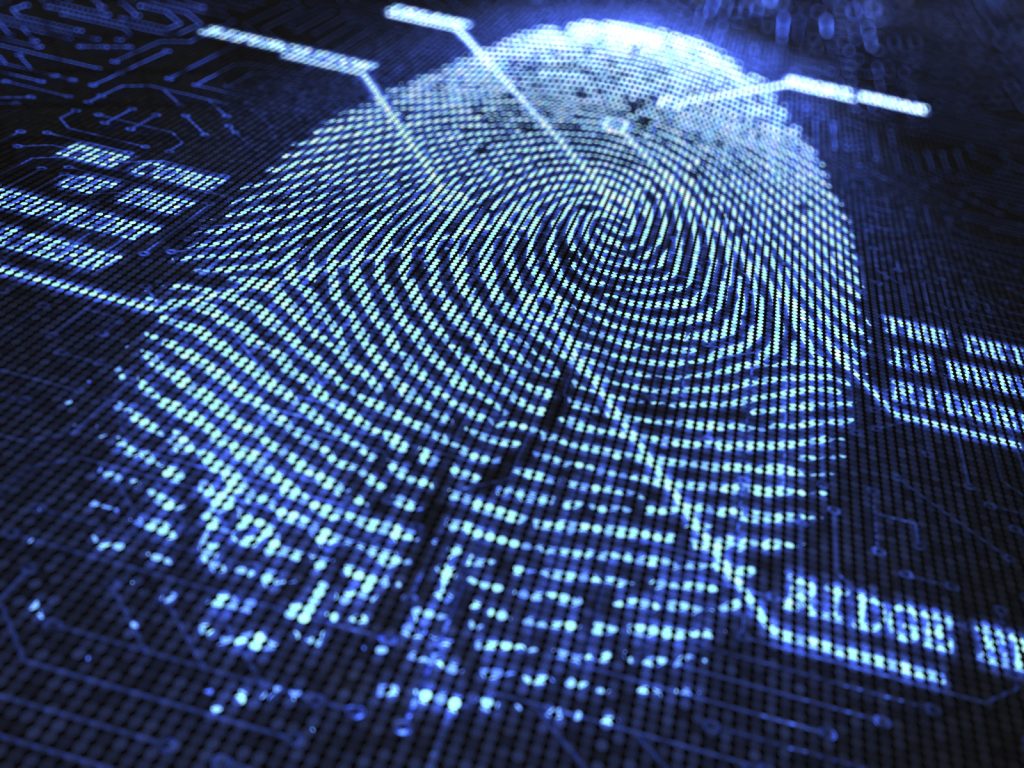 Are there clear leaders leading the cyber security solutions?
Security has many aspects, such as physical security, identity management, authentication, access control, confidentiality, data integrity, and physical security to name a few. There is no one solution to meet all protection needs.
For example, take a look at Gartner's August 2019 magic Quadrant for endpoint protection platforms, where companies are mapped in terms of completeness of their vision and their ability to execute. It seems that there is no particularly strong leader or challenger with a supreme ability to execute.
There is no one size fits all security product.  Companies must knit together their own solutions. The problem is also compounded by manufacturers and vendors reluctance to share data. Even more concerning is the fact that raw data related to parts of critical infrastructure may be in the hands of private industry (for example power generation and distribution facilities, water, and wastewater treatment plants, transportation systems, oil and gas pipelines, and telecommunications infrastructure). This may prevent  the countries national security teams from analyzing such data to aid in protecting this critical infrastructure and causing cyber blind spots.
Who owns cyber security in the enterprise?
Cyber security touches so many assets within an organization that it needs to definitely have  oversight by the companies board of directors. At the same time, IT management and chief security officers need to learn how to communicate risks to CEO's and boards. Given what assets need protecting is different for each company, it becomes a risk conversation and often needs to also involve the legal department.
Can blockchain help to increase the security of platforms?
A core feature of blockchain technology is encryption and decentralized data storage which can provide increased security for cloud platform infrastructures. Blockchain is being explored in the cyber security space to assist companies to maintain data integrity and to manage digital identities. PWC's 2018 Global Blockchain Survey showed that 84% of the 600 executives surveyed across 15 territories indicated they were actively looking at blockchain. Blockchain could be a promising solution for security, but it is not yet applied widely.
What role will AI play in preventing cyber security breaches?
AI tools are being used to identify attempted, successful and failed cybersecurity attacks, learn from these attacks and update algorithms to detect these types of attacks in the future. AI may be used in endpoint protection software and vulnerability management software solutions in the future. Examples of some companies working on these types of solutions are  IBM,  Cylance, and Darktrace.
Examples of Security Platforms
Security is an actively developing field. In Finland alone, we can identify 375 companies dealing with security. F-Secure is one of the leading companies offering cybersecurity and privacy detection and response solutions. Given Finland's reputation of being reliable, they have an opportunity to offer trustworthy solutions to the world.
Although we mentioned about not having a one size fits all integrated security platform there are companies with platform business models addressing pieces of the problems. Anomali Threat Platform integrates seamlessly with many security and IT systems to operationalize threat intelligence and their Developer SDK allows organizations to build custom integrations as well. GRF (Global Resilience Federation) builds, develops and connects security information-sharing communities. GRF is a provider and hub for cyber, supply chain, physical and geopolitical threat intelligence exchange between information sharing and analysis centers (ISACs), organizations (ISAOs) and computer emergency readiness/response teams (CERTs) from many different sectors and regions around the world. ILOQ advances in physical security with self-powered digital locking and mobile access management solutions that are revolutionizing the locking industry. Security Now RiskSense Solution is a vulnerability management and cyber risk platform, which helps companies manage their cyber risks through their vulnerabilities.
Selected Articles and Additional Websites
IBM Security (2019): Cost of a Data Breach Report
Internet Society (2017) GCCS – Global Conference on Cyber Space
Gartner (2019) GCCS – Global Conference on Cyber Space
The Hill – Dave Weinstein (2019): Cyber Blind Spots
PWC (2018): Blockchain in Business
IBM: Artificial intelligence for a smarter kind of cybersecurity
Cylance. AI Driven Threat Protection
Darktrace. Cyber AI Platform
Security Informed. Security Companies in Finland
Anomali. Secure Platform for trusted collaboration
F-secure
Global Resilience Federation. Multi Sector Security
Ilog. Self-powereed digital locking system
Security Now (2018). RiskSense Platform Demonstration
Cyber Balance Sheet (2018) Report Sponsored by Focal Point Data Risk
Wedge Networks (2016) Orestrated threat management
Gartner (2019). Top 7 Security and Risk Trends for 2019
Gartner 2019). 5 security questions boards will definitely ask
A digital platform is in many ways the ideal tool to manage inflow, storage and outflow of knowledge. Data, information, news, knowledge and other types of content can be produced and collected on a platform. A platform also serves as a mediator and broker of these contents, providing access and enabling algorithmic or collaborative means to process it. Furthermore, a platform provides an interface for absorbing knowledge, i.e. to learn, study and be informed.
In this signal post we will have a look at some examples of platform economy entering the world of education and learning. The two topics under analysis are: (1) e-learning platforms in formal education and (2) online education resources and degrees.
E-learning platforms in formal education
Online platforms have been adopted in formal education on levels. Schools and universities manage their curriculum, learning materials, assignments, distance education, etc. in platforms. These e-learning platforms help the educational establishments and teachers to organise their work as well as the students to organise theirs. In a way, you could think of the platform being the teachers' room, classroom and personal study space in one. Online environment additionally facilitates collaboration, for example between students in projects or between teachers, students and parents. E-learning platforms have replaced some of the previously 'manual' functions, but they have also provided completely new opportunities. In the big picture, they do nevertheless support and complement traditional classroom-type formal education rather than fully replace it.
One of the best known e-learning platforms is Moodle. It belongs to the tradition of open source software, and it is popular all over the world. The key traits of the system include the opportunity to scale, adapt and modify it and the flexibility to create personalised learning environments under one umbrella.
Online education resources and degrees
Another type of application of the platform economy is the fully online education and learning platforms such as Khan Academy (free online learning resource) and Udacity (free online classes and commercial nanodegrees). Suchlike platforms can provide programs similar to those by formal educational institutions or smaller study entities for vocational or personal learning. Online education resources and degrees are typically open for all, enabling worldwide attendance, and targeting mainly adults. Some function as free non-profit initiatives while others are run as profitable businesses, much like open universities and municipal or commercial education centres.
For example, Khan Academy provides a free, no-ad online education platform that partners with respected institutions such as NASA and MIT. The offering stretches from kindergarten level to science and programming.  Udacity, on the other hand, has developed a so-called online nanodegree program product, where industry leaders and expert instructors offer a personalised learning experience. These intensive programs of 6-12 months even guarantee the graduates to land a job within six months of graduation or their tuition is refunded.
Things to keep an eye on
While the platform economy is employing digitalisation to make education and learning more efficient and accessible, there are also factors of uncertainty and risk. One question of uncertainty is what will be the future balance of formal and informal education. New types of education platforms may in fact have a significant role as the timely provider of new skills and competences required at different career stages. Another issue is the risks involved in the online environment, where it is difficult to verify quality or address ethical and cultural aspects of the vast flow of new information and new services.
Regarding advanced technologies linked to the platform economy, such as blockchain and artificial intelligence (AI), the education sector among others is likely to be affected. For example, the European Commission's Joint Research Centre's (JRC) recently published a study on blockchain in education, and the report describes promising opportunities to involve blockchain technologies in student information systems and granting or verifying certificates, etc. And according to cloud platform company Tokbox, AI may further transform the education experience by bringing along for example smart content, intelligent tutoring systems, 3D environments and universal online learning.
Selected articles and websites
Grech, A. and Camilleri, A. F. (2017). Blockchain in Education. Inamorato dos Santos, A. (ed.)
Liu, H. Men and J. Han (2009). Comparative Study of Open-Source E-Learning Management Platform. 2009 International Conference on Computational Intelligence and Software Engineering, Wuhan, pp. 1-4
Khan Academy: A personalized learning resource for all ages
Moodle: Moodle learning platform
TokBox: The Edge of Automation: Artificial Intelligence in Education
Udacity: Free online classes and Nanodegrees
A couple of weeks ago (October 2017) the Prime Minister's Office, Ministry of Economic Affairs and Employment and Finnish Funding Agency for Innovation Tekes published the national roadmap for digital platform economy for Finland. The first half of the report paints the present picture of the platform economy as a global phenomenon and Finland's position in it.  The second half drills into the national future aspirations for success and growth and introduces a vision and roadmap for Finland. Furthermore, an atlas of ten sector-specific roadmaps is presented and an action plan to fulfil the vision is outlined.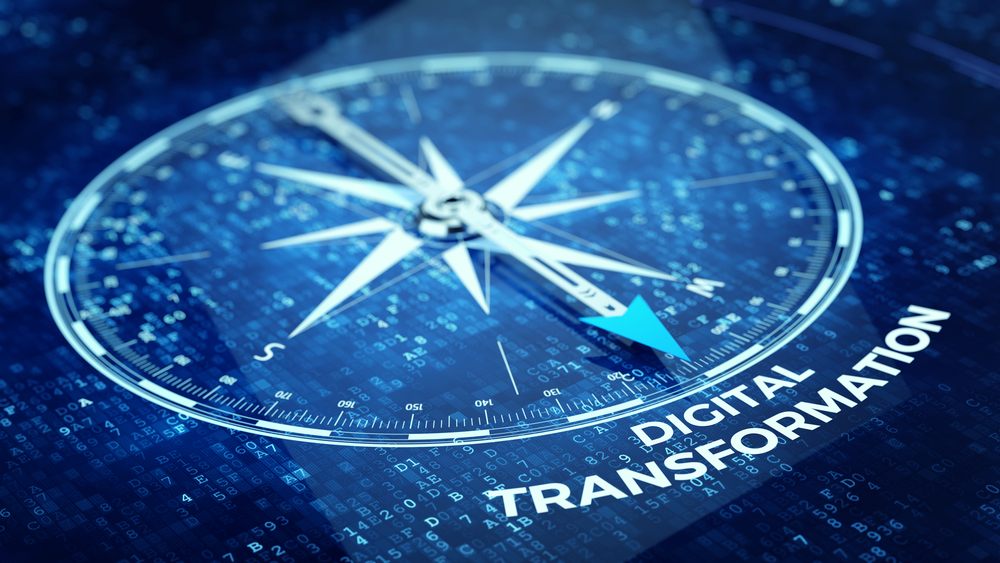 Top-down meets bottom-up
Finland is a pioneer in launching such a comprehensive national vision, roadmap and implementation plan for digital platform economy. Germany, Japan, Singapore and even the EU have touched upon the topic in their industrial or STI (science, technology and innovation) policies, but not with such focused dedication as Finland. The Finnish strategy is to harness platform economy as an enabling tool that has potential to generate growth for businesses as well as enhance productivity of the entire society. A key element of the vision is to develop national competitive edge out of the platform economy.
But why the choice of national and collective approach, when the leading platforms (from the US) have typically emerged as market-based business innovations? The Finnish initiative seems to embrace the platform economy as a wider phenomenon that covers the potential for value creation and capture not just for companies but for citizens and the state alike. Platform ecosystems therefore extend to all actors in the society, and governmental institutions can step up to take active part. According to the report, the foreseen role of public sector includes for example:
facilitating society-wide dialogue and aligned national vision
implementing a competitiveness partnership between public and private sectors
strengthening the development and business environment for platforms
developing the knowledge base, resources and tools
showing example by open public data and platforms launched by the public sector
other enabling support such as regulative measures.
In short, the Finnish hypothesis for how to accelerate and benefit from the platform economy is to activate both the bottom-up (innovators, businesses, individuals, etc.) and top-down (governments, authorities, regulators, etc.) stakeholders. No getting stuck in the chicken-and-egg dilemma, but getting started on all levels and in a nationwide public-private-partnership.
Other interesting messages
Strengthening of the knowledge base and education to support skills in the platform economy has received a lot of attention in the Finnish roadmap report. This covers both formal education as well as further training along the career path. What is especially highlighted is software design skills, but what about entrepreneurial mindset, data-driven innovativeness and cross-sectoral service thinking?
The value of data and the vast potential for its usage is also emphasized in the report. Data economy as a concept is being mentioned, and especially the role of the public sector is explored in terms of developing rules, providing common technical specifications as well as showing the way with public data resources.
Selected articles and websites
National roadmap report: Digitaalisen alustatalouden tiekartasto
Videos from the launching event (October 23, 2017): Suomi ja tekoäly alustatalouden aikakaudella
Further information: Suomi ja tekoäly alustatalouden aikakaudella
Intuitively thinking online platforms seem to be all about empowerment, hands-on innovation and equal opportunities. In the digital world, anyone can become an entrepreneur, transform ideas into business and, on the other hand, benefit from innovations, products and services provided by others. But how accessible is the platform economy for people of different age? And how evenly are the opportunities and created value distributed? Some fear that platforms are only for the young and enabling the rich get richer while the poor get poorer.
In this signal post, we discuss age in the context of the platform economy. In future postings, we will explore other factors such as gender and educational background.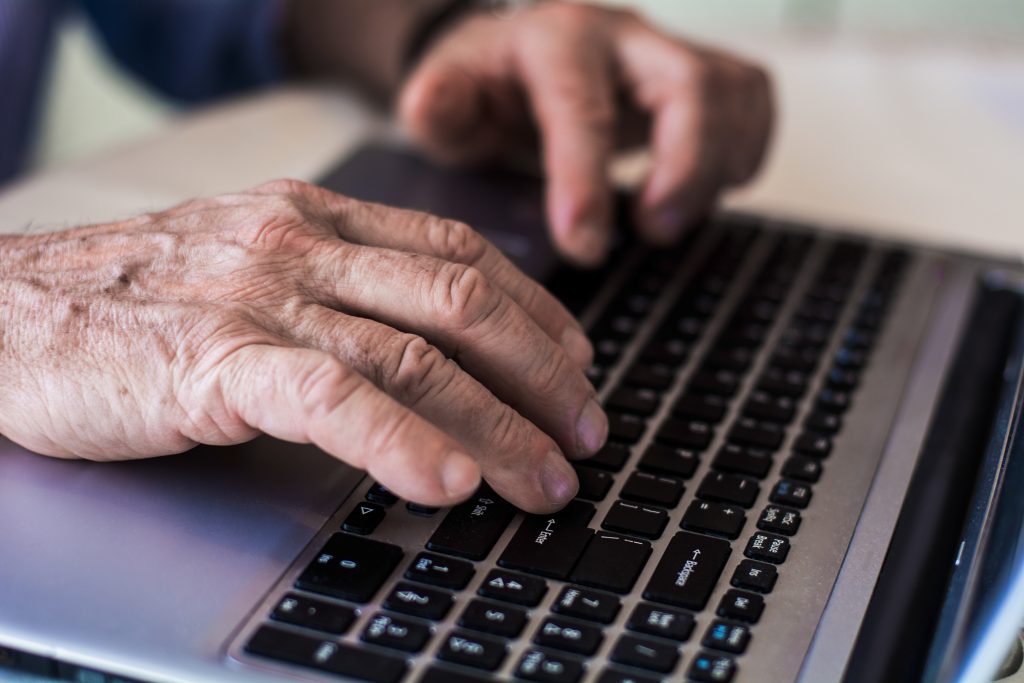 Why is this important?
When it comes to ICT (Information and Communication Technology) skills and adoption, the young typically are forerunners. For example, social media platforms were in the beginning almost exclusively populated by young adults. But studies show that older generations do follow, and at the moment there is little difference in the percentage of adults in their twenties or thirties using social media in the US. And those in their fifties are not too far behind either!
Along with the megatrend of aging, it makes sense that not only the young but also the middle-aged and above are taking an active part in the platform economy. Some platform companies already acknowledge this, and tailored offering and campaigns to attract older generations have been launched for example in the US. In Australia, the growing number of baby boomers and pre-retirees in the sharing economy platforms, such as online marketplaces and ride-sourcing, has been notable. Explanatory factors include the fact that regulation and transparency around platform business have matured and sense of trust has been boosted.
One peculiar thing to be taken into account is that many platforms actually benefit from attracting diverse user segments, also in terms of age. This shows especially in peer-to-peer sharing platforms. The user population of a platform is typically heavy with millennials, who are less likely to own expensive assets such as cars or real estate. Instead, their values and financial situations favour access to ownership. But the peer-to-peer economy cannot function with only demand, so also supply is needed. It is often the older population that owns the sought-after assets, and they are growingly willing to join sharing platforms. Fascinating statistics are available, for example, of Uber. As much as 65% of Uber users are aged under 35, and less than 10% have passed their 45th birthday. The demographics of Uber drivers tell a different story: adults in their thirties cover no more than 30%, and those aged 40 or more represent half of all drivers. In a nutshell, this means that the older generation provides the service and their offspring uses it.
Things to keep an eye on
In the future, we expect to see more statistics and analysis on user and producer populations of different types of platforms. These will show what demographic segments are attracted by which applications of the platform economy as well as which age groups are possibly missing. The information will help platforms to improve and develop but also address distortion, hindrances and barriers.
It may also be of interest to the public sector to design stronger measures in support of promoting productive and fair participation in the platform economy for people of all ages. Clear and straightforward regulation and other frameworks will be important to build trust and establish common rules.
Selected articles and websites
GlobalWebIndex: The Demographics of Uber's US Users
Growthology: Millennials and the Platform Economy
Harvard Business Review: The On-Demand Economy Is Growing, and Not Just for the Young and Wealthy
INTHEBLACK: The surprising demographic capitalising on the sharing economy
Pew Research Center: Social Media Fact Sheet
Pipes to platforms: How Digital Platforms Increase Inequality
Uber: The Driver Roadmap
Platforms create value well beyond economic profits, and the topic of social and societal impacts resulting from the emerging platform economy has been getting more and more attention lately. Platform economy undoubtedly has both positive and negative impacts on individuals and families as well as wider communities and entire societies. However, the range and depth of these impacts can only be speculated, as only very early evidence and research on the topic has been produced. After all, the platform economy is only in its infancy.
Why is this important?
Platforms have potential to address major societal challenges such as those connected to health, transport, demographics, resource efficiency and security. They could massively improve our individual daily lives as well as contribute to equal opportunities and progress in developing economies. On the other hand, platform economy can result in negative impacts in the form of disruptions and new threats. Privacy and safety concerns have deservedly been acknowledged, and other possible risks include those related to social exclusion, discrimination and the ability of policies and regulations to manage with whatever platform economy may bring about.
Some examples of positive and negative social impact categories of the platform economy include the following, which may distribute equally, create further division or bridge the gap among various social segments:
employment and unemployment
livelihood and wealth
education and training
skills, knowledge and competences
health and physical wellbeing
mental health and wellbeing
privacy, safety and security
social inclusion or exclusion, access to services, etc.
new social ties and networks, social mixing
social interaction and communication: families, communities, etc.
behaviour and daily routines
living, accommodation and habitat
personal identity and empowerment
equality, equity and equal opportunities or discrimination
citizen participation, democracy
sufficiency or lack of political and regulatory frameworks.
Platforms may have very different impacts on different social groups, for example, based on age, gender, religion, ethnicity and nationality. Socioeconomic status, i.e. income, education and occupation, may also play an important role in determining what the impacts are, although it is also possible that platform economy balances out the significance of suchlike factors. One important aspect requiring special attention is how to make sure that vulnerable groups, such as the elderly or those with disabilities or suffering from poverty, can be included to benefit from the platform economy.
Things to keep an eye on
Value captured and created by platforms is at the core of our Platform Value Now (PVN) project, and there are several other on-going research strands addressing social and societal impacts of the platform economy. One key topic will be to analyse and assess impacts of the already established platform companies and initiatives, which necessitates opening the data for research purposes. To better understand the impacts and how they may develop as platform economy matures is of upmost importance to support positive progress and to enable steering, governance and regulatory measures to prevent and mitigate negative impacts.
Selected articles and websites
Koen Frenken, Juliet Schor, Putting the sharing economy into perspective, Environmental Innovation and Societal Transitions, (2017)
The Rise of the Platform Economy
Uber and the economic impact of sharing economy platforms
VTT Blog: Openness is the key to the platform economy
SUSY project: Solidarity economy
Why is this important?
Platform economy requires a new set of skills. Understanding the big picture, interpreting information in the right context, networking and collaborating with people with diverse backgrounds in growing in importance. In addition, while being able to code and understand code is needed, it is more important to understand the consequences of digitalization and have the competence to design platforms that benefit the society.
Things to keep an eye on
The shift in skills needed may easily lead to growing inequalities between different regions but also between the old and young. Learning new skills related to platforms is not just for young students, but also for those in work life. In addition, platform thinking is not disrupting all industries at once, so there are differences between different fields. Educational platforms also challenge existing educational institutions.
Selected articles and websites
Design It Like Our Livelihoods Depend on It: 8 Principles for creating on-demand platforms for better work futures
Learning is earning in the national learning economy
The 10 skills you need to thrive in the Fourth Industrial Revolution