The world of healthcare has many facets and is constantly evolving. In this signal post, we look at how digital platforms are driving advances in healthcare delivery, hospital management, and the development of new treatments.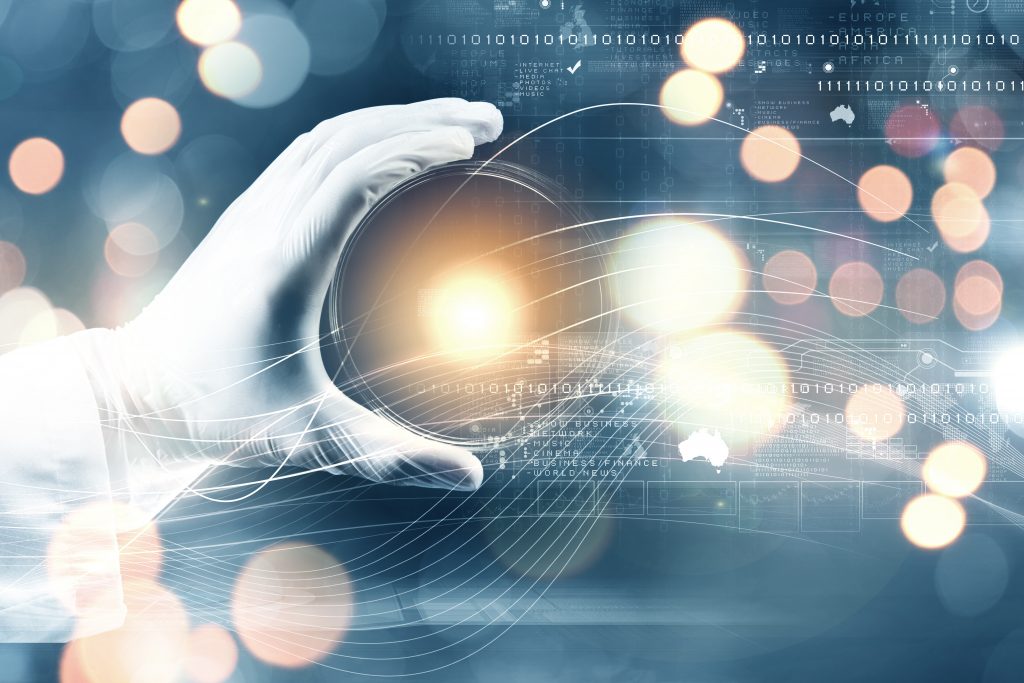 Harnessing the power of the cloud
Many organizations have transitioned to cloud-based solutions for key business functions such as accounting, sales force management, and maintaining customer data. Healthcare is a complex industry with many disparate service providers that people interact with throughout their lives. Family physicians, testing labs, specialists, and hospitals are just a few of the service providers responsible for patient care that are likely to use disparate paper-based and computerised systems that don't talk to each other.
Finland is a world leader in Electronic Health Records (EHR) with its MyKanta platform. While Google and many other large players have cloud-based EHR platforms, a report from Health Europa highlights the benefits and challenges of replicating Finland's success in other countries. Data privacy is a key issue for EHRs. When Google announced a partnership with Ascension, a large US-based healthcare provider, it triggered calls for oversight and stricter privacy provisions as more healthcare providers look to move their patient records to cloud-based platforms.
Augmenting diagnosis with Artificial Intelligence
Historically, doctors and specialists relied on years of experience, second opinions, and impressive memories to diagnose illnesses and decide on the best type of treatment. New tools are emerging to augment doctors' ability to diagnose and treat disease.
Simply keeping track of new research and illnesses is a challenge for doctors and patients. Many patient-centred platforms include "symptom checkers" and provide medical reference information in simplified terms to help people determine if they have an illness and how it should be treated. While this can feed into some people's medical paranoia, the platforms provide valuable information that helps people decide if their illness is serious. Some examples include Duodecim, WebMD, and MedLine Plus. Doctors can make use of more advanced platforms, including platforms like EvidenceAlerts that provide customised alerts when new research is published.
Artificial Intelligence and Machine Learning (AI and ML) platforms can analyse patterns in large amounts of data and build algorithms to make predictions. New platforms like Bering Research's Brave AI are being piloted in the UK to give family doctors a tool that can analyse patient history and key medical markers to predict which patients are likely to experience a decline in health and need hospitalisation in the future. This allows doctors to start pro-actively managing patient health before a crisis occurs.
The strengths of AI and ML are also being used to interpret diagnostic images, such as ultrasounds and MRIs. While not yet capable of replacing humans, Google Health and Imperial College London have made progress using AI to review mammograms and detect breast cancer. Google has also been behind other advances such as diagnosing eye diseases and lung cancer. In Singapore, Automated Vascular Analysis (AVA) from See-Mode Technologies has been approved for clinical use to analyse vascular ultrasounds, before a final review by a human radiologist.
The Internet of Things (IoT) and the rise of smart health devices
Small, connected devices are making it possible to gather health information continuously and feed it into platforms that allow users and healthcare professionals to access and analyse the data. Many people already wear a smartwatch or carry a mobile phone. Sensors built into these devices and customised apps are being used to track heart rate and blood oxygen levels (FitBit), ensure medication adherence, and monitor the behaviour of seniors to identify cognitive decline (MindYou).
Specialised devices are emerging, such as Oura's smart ring, that measures general health and can also be used to check for fevers and alert wearers of a potential COVID-19 infection. H2Care's blood pressure reader resembles a small wristwatch and integrates with an app to provide trend tracking.  Researchers have made several advances, such as a metabolite measuring device the size of wristwatch to analyse perspiration and assess the wearer's body chemistry, a smart contact lens to help diabetics manage their condition, and electronic pills that monitor a patient's digestive tract.
IoT and mobile communication are transforming hospitals into "Smart Hospitals".  Ambulances equipped with cameras, sensors, and devices like mobile MRIs will allow paramedics and specialists to begin treating complex cases before they arrive at the hospital. Once at the hospital, the Electronic Health Record (EHR) platform integrated with patient diagnostic and monitoring devices, along with AI-augmented care planning will allow entire care teams to provide seamless care. Advanced technologies like Augmented Reality/Robotic surgical devices and 3D printed organs and devices will dramatically improve patient outcomes. However, in addition to issues like data privacy and cybersecurity, most hospitals face fundamental challenges in implementing smart technologies, namely finding adequate funding and IT expertise.
Researching the future
Digital platforms are helping medical researchers manage the complexity, data, and collaboration associated with research while reducing the time it takes to bring new discoveries into clinical practice. Most medical research begins by searching for clues in large datasets from patients with a particular illness, or by analysing genetic data, or by looking for patterns in previous research, or by doing numerous experiments to identify chemicals (or combinations) that are effective. Using AI, Machine Learning, and data analytics, researchers are able to rely on platforms to do a lot of the initial work efficiently and quickly.
UK start-up, Exscientia was able to complete its research and begin human trials of a new drug in 12 months instead of the typical 5 years with traditional research methods. Researchers are hoping for an even shorter timeline to develop a Covid-19 vaccine. Apple is partnering with research institutions and using the ubiquity of its platform and the new Research app to enrol and track thousands, or even hundreds of thousands of people in broad research studies.
Once a treatment is in clinical trials, platforms like OpenClinica can manage participants and their data. Given the number of stakeholders involved in the clinical trial process and the sensitive nature of the data, Blockchain-enabled platforms are being considered to ensure the integrity of the trials.
Taking medical research to a more granular level using digital platforms is driving the emergence of personalised medicine. By sequencing an individual's genome, analysing biomarkers, and considering other medications being taken, researchers can use CRISPR and other techniques to develop treatments tailored to that individual, that also avoid harmful drug interactions.
Selected Articles and Websites
The world of cloud-based services: storing health data in the cloud
Healthcare has many use cases for 5G and IoT but no infrastructure to support it
Finding the future of care provision: The role of smart hospitals
Personalized Medicine Is About to Go Mainstream With Big Implications for Health Care
AI Can Help Scientists Find a Covid-19 Vaccine
Apple launches three innovative studies in the new Research app