The world of healthcare has many facets and is constantly evolving. In this signal post, we look at how digital platforms are driving advances in healthcare delivery, hospital management, and the development of new treatments.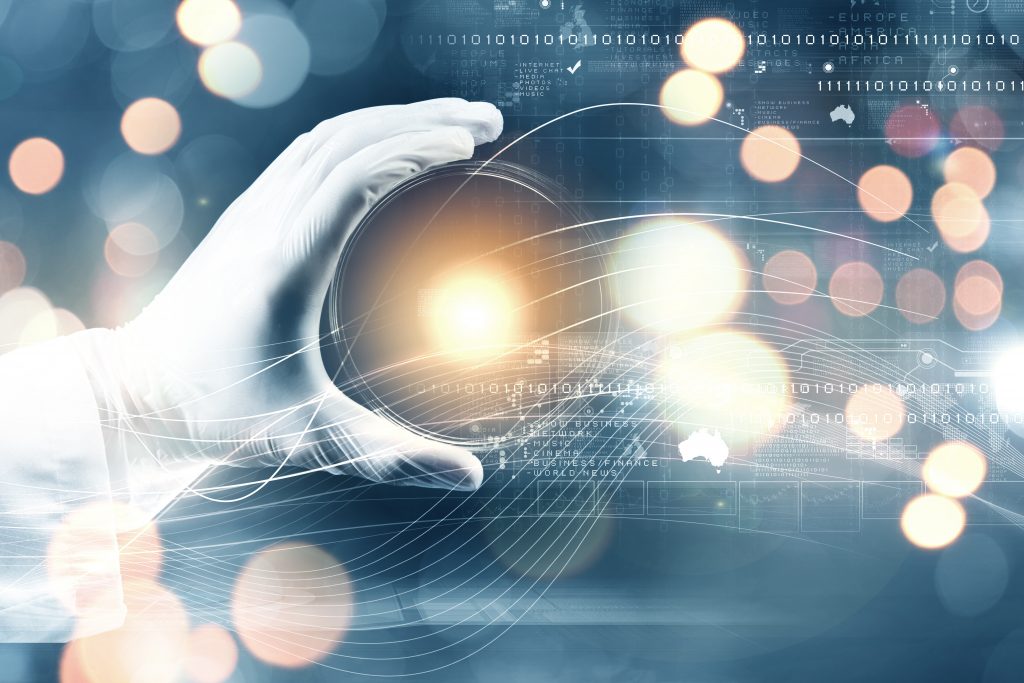 Harnessing the power of the cloud
Many organizations have transitioned to cloud-based solutions for key business functions such as accounting, sales force management, and maintaining customer data. Healthcare is a complex industry with many disparate service providers that people interact with throughout their lives. Family physicians, testing labs, specialists, and hospitals are just a few of the service providers responsible for patient care that are likely to use disparate paper-based and computerised systems that don't talk to each other.
Finland is a world leader in Electronic Health Records (EHR) with its MyKanta platform. While Google and many other large players have cloud-based EHR platforms, a report from Health Europa highlights the benefits and challenges of replicating Finland's success in other countries. Data privacy is a key issue for EHRs. When Google announced a partnership with Ascension, a large US-based healthcare provider, it triggered calls for oversight and stricter privacy provisions as more healthcare providers look to move their patient records to cloud-based platforms.
Augmenting diagnosis with Artificial Intelligence
Historically, doctors and specialists relied on years of experience, second opinions, and impressive memories to diagnose illnesses and decide on the best type of treatment. New tools are emerging to augment doctors' ability to diagnose and treat disease.
Simply keeping track of new research and illnesses is a challenge for doctors and patients. Many patient-centred platforms include "symptom checkers" and provide medical reference information in simplified terms to help people determine if they have an illness and how it should be treated. While this can feed into some people's medical paranoia, the platforms provide valuable information that helps people decide if their illness is serious. Some examples include Duodecim, WebMD, and MedLine Plus. Doctors can make use of more advanced platforms, including platforms like EvidenceAlerts that provide customised alerts when new research is published.
Artificial Intelligence and Machine Learning (AI and ML) platforms can analyse patterns in large amounts of data and build algorithms to make predictions. New platforms like Bering Research's Brave AI are being piloted in the UK to give family doctors a tool that can analyse patient history and key medical markers to predict which patients are likely to experience a decline in health and need hospitalisation in the future. This allows doctors to start pro-actively managing patient health before a crisis occurs.
The strengths of AI and ML are also being used to interpret diagnostic images, such as ultrasounds and MRIs. While not yet capable of replacing humans, Google Health and Imperial College London have made progress using AI to review mammograms and detect breast cancer. Google has also been behind other advances such as diagnosing eye diseases and lung cancer. In Singapore, Automated Vascular Analysis (AVA) from See-Mode Technologies has been approved for clinical use to analyse vascular ultrasounds, before a final review by a human radiologist.
The Internet of Things (IoT) and the rise of smart health devices
Small, connected devices are making it possible to gather health information continuously and feed it into platforms that allow users and healthcare professionals to access and analyse the data. Many people already wear a smartwatch or carry a mobile phone. Sensors built into these devices and customised apps are being used to track heart rate and blood oxygen levels (FitBit), ensure medication adherence, and monitor the behaviour of seniors to identify cognitive decline (MindYou).
Specialised devices are emerging, such as Oura's smart ring, that measures general health and can also be used to check for fevers and alert wearers of a potential COVID-19 infection. H2Care's blood pressure reader resembles a small wristwatch and integrates with an app to provide trend tracking.  Researchers have made several advances, such as a metabolite measuring device the size of wristwatch to analyse perspiration and assess the wearer's body chemistry, a smart contact lens to help diabetics manage their condition, and electronic pills that monitor a patient's digestive tract.
IoT and mobile communication are transforming hospitals into "Smart Hospitals".  Ambulances equipped with cameras, sensors, and devices like mobile MRIs will allow paramedics and specialists to begin treating complex cases before they arrive at the hospital. Once at the hospital, the Electronic Health Record (EHR) platform integrated with patient diagnostic and monitoring devices, along with AI-augmented care planning will allow entire care teams to provide seamless care. Advanced technologies like Augmented Reality/Robotic surgical devices and 3D printed organs and devices will dramatically improve patient outcomes. However, in addition to issues like data privacy and cybersecurity, most hospitals face fundamental challenges in implementing smart technologies, namely finding adequate funding and IT expertise.
Researching the future
Digital platforms are helping medical researchers manage the complexity, data, and collaboration associated with research while reducing the time it takes to bring new discoveries into clinical practice. Most medical research begins by searching for clues in large datasets from patients with a particular illness, or by analysing genetic data, or by looking for patterns in previous research, or by doing numerous experiments to identify chemicals (or combinations) that are effective. Using AI, Machine Learning, and data analytics, researchers are able to rely on platforms to do a lot of the initial work efficiently and quickly.
UK start-up, Exscientia was able to complete its research and begin human trials of a new drug in 12 months instead of the typical 5 years with traditional research methods. Researchers are hoping for an even shorter timeline to develop a Covid-19 vaccine. Apple is partnering with research institutions and using the ubiquity of its platform and the new Research app to enrol and track thousands, or even hundreds of thousands of people in broad research studies.
Once a treatment is in clinical trials, platforms like OpenClinica can manage participants and their data. Given the number of stakeholders involved in the clinical trial process and the sensitive nature of the data, Blockchain-enabled platforms are being considered to ensure the integrity of the trials.
Taking medical research to a more granular level using digital platforms is driving the emergence of personalised medicine. By sequencing an individual's genome, analysing biomarkers, and considering other medications being taken, researchers can use CRISPR and other techniques to develop treatments tailored to that individual, that also avoid harmful drug interactions.
Selected Articles and Websites
The world of cloud-based services: storing health data in the cloud
Healthcare has many use cases for 5G and IoT but no infrastructure to support it
Finding the future of care provision: The role of smart hospitals
Personalized Medicine Is About to Go Mainstream With Big Implications for Health Care
AI Can Help Scientists Find a Covid-19 Vaccine
Apple launches three innovative studies in the new Research app
In the aftermath of the US election, the power of social media filter bubbles and echo chambers has again evoked discussion and concern. How much can algorithms influence our behaviour?
Why is this important?
Data is a key part of the functioning of any platform, and analysis and filtering of data streams allows, for example, tailoring of the platform's offering based on user data. This is evident in content platforms such as Facebook or Youtube, which learn from your behaviour and customise the user view and suggested contents accordingly. This filtering for personalised experience is valuable and helps the user navigate in their areas of interests, but there are also various drawbacks.  Filtering and especially its invisibility can cause 'filter bubbles', where the user experience is threatened to limit to information that reinforces existing beliefs. This leads to polarization. What is even more troubling is that the algorithms can be tweaked to manipulate the feelings of users, according to a 2014 study done by Facebook without the users knowing.
Things to keep an eye on
The debate is now on-going as to how much algorithms can affect our actions. Some claim that the analysis and manipulation of social media feeds was instrumental in the US elections, while some say that the claims are overrated and the hype mostly benefits the analytics companies. In any case, the filtering of data is not inconsequential and there are increasing calls for more transparency to the filtering algorithms as well as for the ownership of the behavioural data collected through platforms. In part this issue becomes more and more topical with the advances in artificial intelligence, which makes data analysis more sophisticated and accessible. There are also interesting experiments – often with artistic goals – in confusing the algorithms in order to make the data they collect unusable by the platform owner.
Selected articles and websites
Will Democracy Survive Big Data and Artificial Intelligence?
The Rise of the Weaponized AI Propaganda Machine
The Truth About The Trump Data Team That People Are Freaking Out About
Robert Mercer: the big data billionaire waging war on mainstream media
How to hide your true feelings from Facebook
Persuading Algorithms with an AI Nudge
The concept of a 'digital twin' has been suggested as one of the top technology trends for 2017, but what is it all about? The digital twin is the virtual counterpart of a real physical product, and it captures the data and information related to a product's lifecycle from design and manufacturing all the way to use and final disposal.
Why is this important?
The existing applications of digital twins include for example storing and accessing product information using RFID codes and computer-aided 3D design models. However, technology development under the megatrend of digitalisation holds promise for way more radical progress with digital twins: In-house manufacturing applications are about to step up towards solutions across entire supply chains and end-use. The lacking connection and integration between the virtual model and the physical product will be intensified towards dynamic use of data and information flow. And the advances in blockchain technologies, artificial intelligence (AI) and autonomous systems will level up the importance of digital twins, as decision-making, transactions and learning will growingly rely on interconnected products and systems, i.e. Industry 4.0 and the internet of things (IoT).
Things to keep an eye on
The role of the digital twin in the platform economy is central, as it can ideally be the universal access point for all product information as well as accumulated data along a product's lifecycle. For design, modelling and manufacturing of products the use of digital twins is typically managed with dynamic software models. These will be in the near-future even more closely interconnected to production processes and equipment, and applications are expected to spread and evolve from manufacturing industries to many other contexts such as end-user interfaces, transport sector, service industries, etc. Platforms managing and making use of all these data, information and interconnections will evolve, and the business models to product and service industries are going to change too. Visionaries anticipate even more radical opportunities in the longer term as digital twins of products and services will be followed by digital representations of facilities, environments, people, businesses and processes.
The digital twin is much more an opportunity than a threat, as the involvement of the virtual dimension aims to improve the quality, efficiency and performance of products, services and processes rather than replacing or displacing the real physical counterpart. In fact, the digital twin has been claimed to support the human knowledge kit, boosting problem solving and innovation by enhancing our uniquely human capacity to conceptualise, compare and collaborate.
Selected articles and websites
Gartner's Top 10 Strategic Technology Trends for 2017
How To Put Your Digital Twin On Steroids
Leveraging Digital Twins To Breathe New Life Into Your Products And Services
Digital Twin: Manufacturing Excellence through Virtual Factory Replication
About The Importance of Autonomy and Digital Twins for the Future of Manufacturing
Digital Twin Data Modeling with AutomationML and a Communication Methodology for Data Exchange
Digitalization in machine building: The digital twin
GE Digital Twin Game
Why is this important?
There is currently a lot of hype around artificial intelligence (AI), but what opportunities does it offer for platforms? Roughly put: intelligent interfaces, comprehensive collection and advanced analysis of data. Chatbots and other conversational interfaces offer a natural way for people to communicate with a service offered by the platform, either via typing or voice. AI can offer customer service, online tutoring, expert advice or even a personal assistant. In the background it can go through massive amounts of data and recognise patterns. This has applications from health diagnosis to extracting information from street signs and from combating fraud to identifying key "influencers" of social media. The more data is fed to AI, more capable it gets.
Things to keep an eye on
All the big players are investing heavily in AI, with the hopes that they become the de facto platform for all things AI. How this plays out remains to be seen. It is also uncertain how the public opinion towards AI evolves: so far we have been a bit wary of letting always on personal assistants into our living rooms or trusting AI with our health data. The ethics of AI are still being discussed although the technology and services are advancing rapidly.
Selected articles and websites
Artificial intelligence and the evolution of the fractal economy
How Artificial Intelligence and Robots Will Radically Transform the Economy
7 Ways to Introduce AI into Your Organization
Google, Facebook, and Microsoft Are Remaking Themselves Around AI
Here's What Artificial Intelligence Will Look Like in 2030
Why artificial intelligence is the future of growth
Would you want to talk to a machine?
Google's Featured Snippets on Desktop Now Written By Artificial Intelligence
Uber Bets on Artificial Intelligence With Acquisition and New Lab
Deep learning refers to an approach in machine learning, which aims at teaching machines to recognise abstract concepts based on large datasets. The leading edge currently is unsupervised machine learning, where the machine is left to make sense of the data on its own. Deep learning has made huge leaps in pattern recognition possible. Google Deepmind is one of the prominent companies utilising deep learning.
Why is this important?
For platforms deep learning offers the possibility to make sense of and recognise patterns from large amounts of data. Google provides an open source library called TensorFlow for this. Another benefit are the services that deep learning provides, such as voice recognition, chatbots etc. These can provide new functionality to the platform. On a broader view, the motivation is to use the deep learning to solve global problems.
Things to keep an eye on
The focus is now especially on unsupervised machine learning and "differentiable neural computers", which can make sense of complex structured data. Examples of what deep learning algorithms such as the Google DeepMind can do range from lip reading to advanced translation to making sense of a metro map. One interesting development is making APIs to enable artificial intelligence algorithms to play games such as Starcraft and learn through it. This also means that artificial intelligence might be the future user of a platform. The big question then is will it benefit or exploit the platform.
Selected articles and websites
DeepMind has conquered games, London's Underground and now it wants to help save the planet
Deep Learning Papers
Google's DeepMind AI Said to Outperform Professional Lip-Readers
Zero-Shot Translation with Google's Multilingual Neural Machine Translation System
Google's AI creates its own inhuman encryption
Google DeepMind to Use Blizzard's StartCraft II for AI Research Platform
Differentiable neural computers
Why is this important?
The IBM Watson ecosystem enables developers to include artificial intelligence to their services. Examples range from personalised health care advice to accelerated R&D to automated customer support. A key point to keep in mind is that the whole ecosystem is learning. As the ecosystem grows and more use cases are added, the quality and the range of things IBM Watson can do increases.
Things to keep an eye on
As the number of sensors and connected devices grows, the amount and ubiquity of data increases and this benefits machine learning services such as IBM Watson. Therefore it is useful to think how much data is gathered and where it is gathered. Another thing to consider is the potential public backlash from seeing artificial intelligence as a creepy "big brother". In addition, the question of who owns the data is crucial.
Selected articles and websites
IBM Watson ecosystem
R&D support: Inno360
Condé Nast Has Started Using IBM's Watson to Find Influencers for Brands
Next Target for IBM's Watson? Third-Grade Math
Why is this important?
The second wave of machine learning, powered by neural networks and deep learning, is accelerating the development of what artificial intelligence can do. However, it is useful to keep in mind that what the artificial intelligence is learning reflects the biases of our past and present. Because the learning is based on existing datasets, artificial intelligence repeats the behaviour that is inherent in that data.
Things to keep an eye on
When using machine learning it is crucial to understand what data is being fed into the algorithm and what kind of biases it could have. Also the power of people just messing around should not be underestimated, when it comes to releasing an artificial intelligence "into the wild" to learn, as Microsoft's Tay demonstrated. However, we are not doomed to repeat our mistakes: the racist, misogynous biases can be detected and corrected.
Selected articles and websites
Can computers be racist? Big data, inequality, and discrimination
Artificial Intelligence's White Guy Problem
Biased bots: How do we teach them 'good values', and is that even possible?
Mikko Dufva
Research Scientist
VTT Technical Research Centre of Finland Ltd
Artificial intelligence has made tremendous progress over the last decades, moving from beating humans at games towards a wide range of fields. In 1999, IBM's big blue defeated the world best Jeopardy champions, and 17 years later Google bested the world's champion "go" player. Recently, Big Blue was employed to develop an antiviral to attack the Zika virus with great success. The new "macromolecule" was effective against not only Zika but multiple other viruses as well. LTP news estimates that "AI is going to change every endeavor of human activity from Medicine to Government to Manufacturing, Law, Finance and beyond.  By 2025, AI Will Have a 5-Trillion-Dollar Direct Impact on the Workforce".
Why is this important?
 AI replaces jobs, and platforms enable this: platforms act as the mediator between the AI and the user, and offer the interface and central place to ask for e.g. law advice.
 AI provides new services. This is especially the case for healthcare, where improved pattern recognition can detect tumors, or evolutionary algorithms can design new medicine. Add to this the possibility to turn code into biological products via synthetic biology, and the range of services expands.
 AI provides the boost that data analytics needed to make sense of the data collected and created via platforms. Platforms enable the recording of every transaction, which results in vast amounts of data, which can be useful also outside the interests of marketing.
Things to keep an eye on
The range of application areas of AI will expand, covering new industries, such as financial analytics, advising, insurance and law. Bank of America estimates the market for AI-based analytics to grow to 70 billion dollars by 2020. At the same time, artificial intelligence is becoming more and more ubiquitous; people use AI-based services everyday without realizing it. As a counter trend to the hype and excitement over the potential of AI, concern about its malevolent potential has also been raised, ranging from AI causing mass unemployment (most probable) to unleashing "a global propaganda war that sets governments and populations in opposition".
The Finnish government recently released its action plan for enhancing the innovation ecosystem around intelligent robotics and automation in Finland, with a focus on security, privacy, user centricity and service design. Currently, the main innovation hub around AI and robotics in Finland is Airo island. A good example of a Finnish company applying AI is Zenrobotics, which makes recycling robots based on machine vision. The Finnish "Curious AI Company" is focusing on the development of advanced artificial intelligence and is now trying to apply its unsupervised machine learning to various pilot areas. Finns also take part in the discussion around AI, see for example the predictions on AI by Jarno M Koponen.
Selected articles and websites
A Government resolution to promote the development of intelligent robotics and automation
The next AI is no AI
AI and Communication: Machines That Can 'Hear' and 'Understand' Voices
Siri creators unveiled a new AI platform that seems to blow Siri out of the water
New Infosys AI tool could transform the way companies maintain complex systems
The AI Revolution: The Road to Superintelligence
New AI security system cleverly combines machine learning and human intuition
DimensionalMechanics raises $4.7M for enterprise artificial intelligence platform