In this signal post I will share my takeaways from attending the Platform Economy Summit Europe in Frankfurt, September 17-18, 2019. The summit brought together business leaders, investors, policy makers and platform strategists to discuss opportunities and threats of platform-based business models. Political, technological and societal dimensions were also explored, especially from the European perspective, and a wide range of strategies to harness the potential of the platform economy were laid out.
The two-day summit featured inspirational in-depth talks by the platform economy experts and gurus, most notably by Professor Marshall Van Alstyne from MIT IDE and co-author of Platform Revolution Sangeet Paul Choudary. Success stories, lessons learned as well as future aspirations were shared by companies and organisations from all walks of life, such as Alibaba Group, Deutsche Bank, European Commission, World Economic Forum, Apigee, FoundersLane, MaaS Global and Amadeus. Lively panel discussions occasionally evolved into profound debates, and the interactive participation of the audience ensured all points of view were being heard.
Next I will summarise my main takeaways under the following statements:
"The platform game has only just begun."
"There is no ONE platform strategy."
"Emerging technologies will rule in round two."
"The bold yet patient mindset will succeed."
These statements reflect the overall tone of discussions at the summit, and I will explain them using what was heard and seen in the presentations, talks, panel discussions, message board conversations and polls, written materials and networking activities.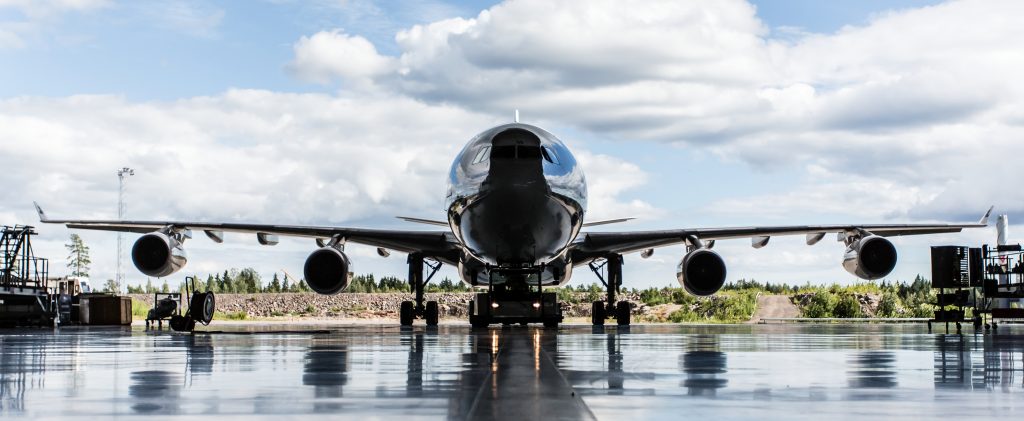 "The platform game has only just begun"
As discussed in one of our previous signal posts, the platform economy is still in its infancy, and we have only seen the very first success stories. This was also the message at the summit, and future potential across different sectors and industries was widely discussed. In fact, platforms have potential to transform all and any traditional industries but also to blur sectoral boundaries. Platform business is all about ecosystems (not egosystems) that allow different fields to collaborate and innovate something new.
Expected next steps in platform development assume tighter B2B ecosystems to form and blossom. Platforms and "platforms of platforms" will enable business relationships among competitors as well as complementors to evolve. From the European perspective the regulatory harmonisation and solid foundations in public digital infrastructure provide a good breeding ground for this. Unlike what we often hear in the mass media, various speakers at the summit saw European public sector initiatives as profoundly productive support actions to foster responsible and healthy platform business. Examples include national and EU-led actions to re-regulate and de-regulate, such as the GDPR (General Data Protection Regulation) and PSD2 (Payment Services Directive 2). European Single Market was also seen as an encouraging environment for European platforms to grow in and scale up from, on the path from local or national to global business.
Silicon Valley may be the mecca of technological innovation, and China has recently established itself as the leading business model innovator. Europe can learns from these, but also highlight its own strengths, such as its special focus on social and societal value creation. Awareness of the various pros as well as cons of the platform economy is high in Europe and keeps growing, and this attitude supports balanced and responsible development of platform activities.
"There is no ONE platform strategy"
All companies, organisations, business sectors, industries and markets have their unique qualities, and consequently there cannot be one single platform strategy that would fit all. The "digital natives" that have grown into global platform giants are obviously very different from moderate-sized incumbents in traditional industries, local markets and long business traditions. Understanding of what types of platform strategies fit with different situations is growing, and an integral part of it is also to find your own role relative to other actors in the so called ecosystem economy.
The strengths and weaknesses of an organisation help determine the best platform strategy. The size, maturity, traditions, legacy, resources, capabilities and skills are all important factors. Not everyone needs to set up their own platform, and an important step is to assess which one of the basic roles in the platform economy could suit you: the orchestrator, partner or contributor. You also need to consider who you want to join forces with and experiment and collaborate with. And who do you want to challenge and compete against?
"Emerging technologies will rule in round two"
Discussions on the platform economy are often coloured with technologically visionary ideas on AI (artificial intelligence), machine learning, blockchain technologies, big data and APIs (application programming interfaces), cloud computing, IoT (internet of things), etc. These technologies will improve functionalities such as identity management, ecosystem coordination, fostering of openness and trust, decision assistance and anomaly detection. These and more opportunities were addressed at the Platform Economy Summit, and amazing future aspirations were laid out by speakers on how these advanced technologies will be harnessed in the future.
However, the message was also pretty clear that there is no need to procrastinate and wait for all of these technology solutions to mature, even if they will be game changers later on, in the "round two" of the platform economy. Currently available technologies are more than enough to get started with, and the first round of the platform economy game is in full swing. To get your platform strategy ready and implemented is the thing to do right now, and in practice this could mean for example getting a good understanding of what is the potential with data in your branch of business. There is static and dynamic data, and there is also primary and secondary data. APIs are an important tool in ecosystem building, and B2B API activity correlates well with business growth and success.
"The bold yet patient mindset will succeed"
The often repeated message of the summit was, that companies willing to embrace the platform economy should get started and crystallise their platform strategy as soon as possible. Studies show that even a "failed" platform strategy results in better financial outcomes than no strategy at all. Developing a platform strategy necessitates boldness, radically innovative thinking and support from the top management. A platform strategy needs to go beyond digitalisation and incremental improvements, with the aim to operationalise new business models enabled by platforms. It needs to be integrated into the overall corporate strategy and show willingness to change and rethink the old ways.
But even if a platform strategy requires risk taking and changes in many aspects, including the company culture, it does not need to mean suddenly abandoning the core business. Instead, the platform strategy could be implemented, for example, in a separate business unit that is granted the resources and support to explore and develop the company in its new role as an actor in platform ecosystems.
Lack of boldness and leadership were mentioned as the common delimiting factors in platform strategy uptake. But along the next steps, if platform opportunities were being explored, the consequent challenge was often the lack of patience in fostering platform business growth. We are so used to hearing the overnight success stories of global platform corporations that our expectations of the pace of growth may be unrealistic. Instead, a patient mindset is needed, so that innovation horizons are conquered one step at a time. Also, monitoring the development of platform initiatives may often require different performance metrics and KPIs than what the traditional business is measures with. Therefore new approaches and patience will be also needed in follow-up processes.
Selected articles and websites
Jacobides, Michael G. (2019). In the Ecosystem Economy, What's Your Strategy? Harvard Business Review
MIT: Marshall Van Alstyne
Platform Economy Summit Europe
Platform Strategist: Sangeet Paul Choudary
In this signal, we will examine the driving forces, pressures and trends of digitization in the platform economy that are affecting the security of governments, corporations, and individuals. As digitization becomes more pervasive, we are at the stage where we can no longer afford even a brief outage without significant consequences. IBM in a research study interviewed 500 companies around the world who had experienced a data breach between July 2018 and April 2019. The study reported that the total average cost of a  data breach totals to 3.92 M$ and that it takes as long as 279 days to identify and contain it.
At the same time as security threats are increasing, businesses are going through other digital transformations and expanding their digital ecosystems, shifting to cloud services and adding more devices to their networks (IoT, Internet of Things). All of these put tremendous pressure on IT infrastructure and required expertise of the staff. These challenges are discussed among different stakeholders in cyber security conferences like GCCS (Global Conference on CyberSpace) aiming to discuss the development of an international strategic cyber security framework. This is an indication of how complex and important an issue security has become and the need for international collaboration to aid in solving the problem.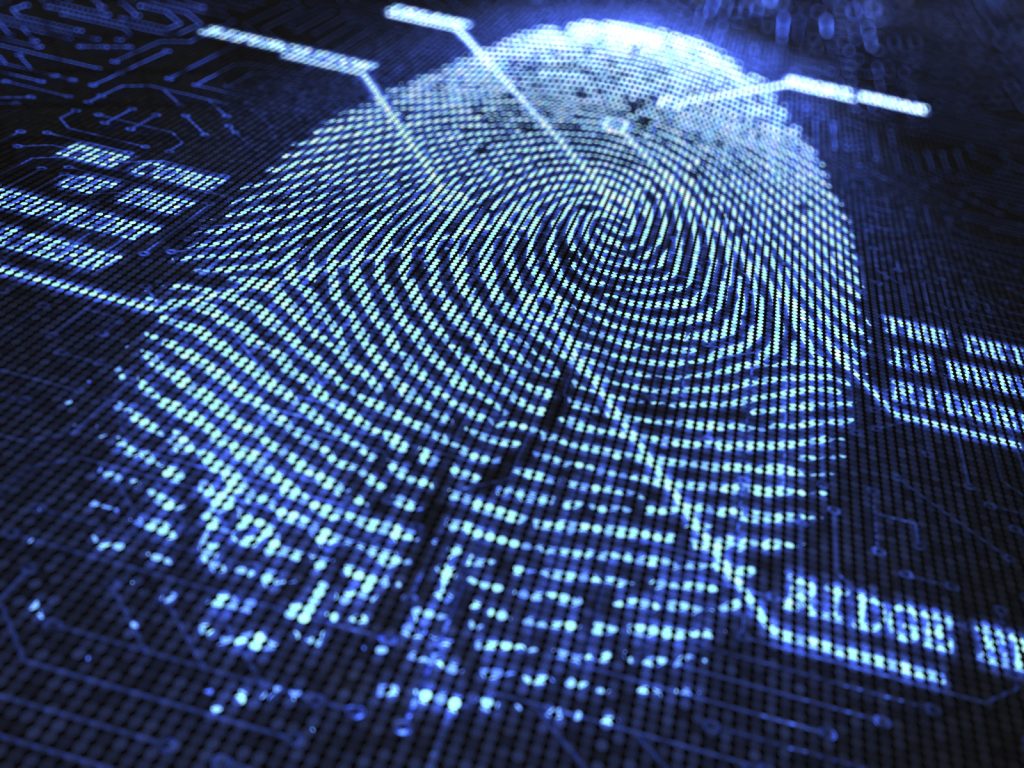 Are there clear leaders leading the cyber security solutions?
Security has many aspects, such as physical security, identity management, authentication, access control, confidentiality, data integrity, and physical security to name a few. There is no one solution to meet all protection needs.
For example, take a look at Gartner's August 2019 magic Quadrant for endpoint protection platforms, where companies are mapped in terms of completeness of their vision and their ability to execute. It seems that there is no particularly strong leader or challenger with a supreme ability to execute.
There is no one size fits all security product.  Companies must knit together their own solutions. The problem is also compounded by manufacturers and vendors reluctance to share data. Even more concerning is the fact that raw data related to parts of critical infrastructure may be in the hands of private industry (for example power generation and distribution facilities, water, and wastewater treatment plants, transportation systems, oil and gas pipelines, and telecommunications infrastructure). This may prevent  the countries national security teams from analyzing such data to aid in protecting this critical infrastructure and causing cyber blind spots.
Who owns cyber security in the enterprise?
Cyber security touches so many assets within an organization that it needs to definitely have  oversight by the companies board of directors. At the same time, IT management and chief security officers need to learn how to communicate risks to CEO's and boards. Given what assets need protecting is different for each company, it becomes a risk conversation and often needs to also involve the legal department.
Can blockchain help to increase the security of platforms?
A core feature of blockchain technology is encryption and decentralized data storage which can provide increased security for cloud platform infrastructures. Blockchain is being explored in the cyber security space to assist companies to maintain data integrity and to manage digital identities. PWC's 2018 Global Blockchain Survey showed that 84% of the 600 executives surveyed across 15 territories indicated they were actively looking at blockchain. Blockchain could be a promising solution for security, but it is not yet applied widely.
What role will AI play in preventing cyber security breaches?
AI tools are being used to identify attempted, successful and failed cybersecurity attacks, learn from these attacks and update algorithms to detect these types of attacks in the future. AI may be used in endpoint protection software and vulnerability management software solutions in the future. Examples of some companies working on these types of solutions are  IBM,  Cylance, and Darktrace.
Examples of Security Platforms
Security is an actively developing field. In Finland alone, we can identify 375 companies dealing with security. F-Secure is one of the leading companies offering cybersecurity and privacy detection and response solutions. Given Finland's reputation of being reliable, they have an opportunity to offer trustworthy solutions to the world.
Although we mentioned about not having a one size fits all integrated security platform there are companies with platform business models addressing pieces of the problems. Anomali Threat Platform integrates seamlessly with many security and IT systems to operationalize threat intelligence and their Developer SDK allows organizations to build custom integrations as well. GRF (Global Resilience Federation) builds, develops and connects security information-sharing communities. GRF is a provider and hub for cyber, supply chain, physical and geopolitical threat intelligence exchange between information sharing and analysis centers (ISACs), organizations (ISAOs) and computer emergency readiness/response teams (CERTs) from many different sectors and regions around the world. ILOQ advances in physical security with self-powered digital locking and mobile access management solutions that are revolutionizing the locking industry. Security Now RiskSense Solution is a vulnerability management and cyber risk platform, which helps companies manage their cyber risks through their vulnerabilities.
Selected Articles and Additional Websites
IBM Security (2019): Cost of a Data Breach Report
Internet Society (2017) GCCS – Global Conference on Cyber Space
Gartner (2019) GCCS – Global Conference on Cyber Space
The Hill – Dave Weinstein (2019): Cyber Blind Spots
PWC (2018): Blockchain in Business
IBM: Artificial intelligence for a smarter kind of cybersecurity
Cylance. AI Driven Threat Protection
Darktrace. Cyber AI Platform
Security Informed. Security Companies in Finland
Anomali. Secure Platform for trusted collaboration
F-secure
Global Resilience Federation. Multi Sector Security
Ilog. Self-powereed digital locking system
Security Now (2018). RiskSense Platform Demonstration
Cyber Balance Sheet (2018) Report Sponsored by Focal Point Data Risk
Wedge Networks (2016) Orestrated threat management
Gartner (2019). Top 7 Security and Risk Trends for 2019
Gartner 2019). 5 security questions boards will definitely ask
In this signal post we will discuss some examples of platforms for (1) active transport, e.g. city bikes and scooters, and (2) fitness and exercise, e.g. on-demand online classes. These platforms are enablers for transport and mobility but also contribute to health and wellbeing. For the time being many suchlike applications remain somewhat limited in openness and interlinking with other services. But in the future, when integrated by e.g. wearable devices and overarching platform umbrellas, we can expect to get more insights and encouragement to help us lead healthy, active lifestyles.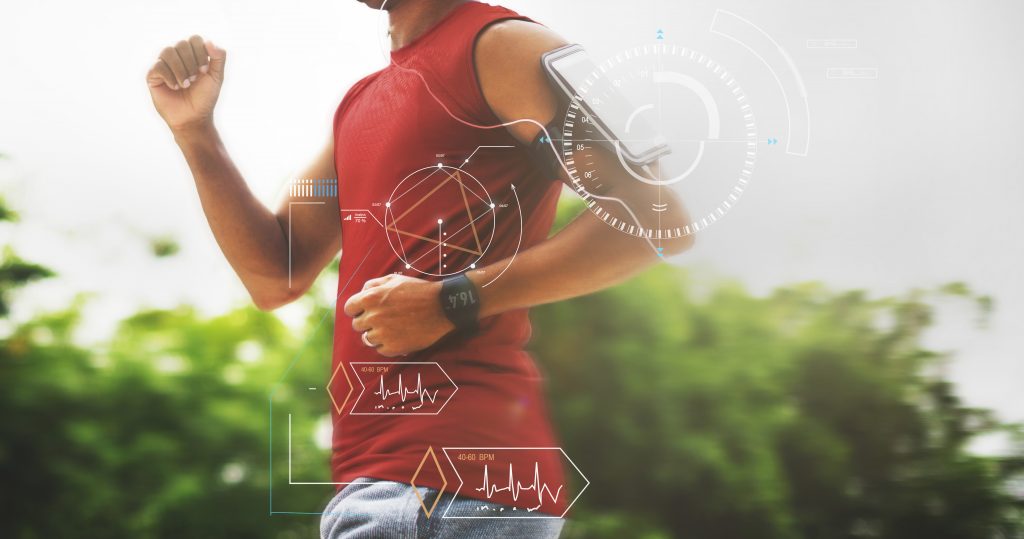 Transport
In Finland, springtime means that city bikes reappear in the urban scene. In the recent years, city bike systems have grown very popular, and more and more cities and towns are setting up these services. The online platforms make using city bikes easy, as real time information and maps of stations and available bikes is readily available on mobile apps. Although most services are suspended in the winter, the growingly biking-friendly attitudes, and the fact that cycling is a 'citizen skill', explain the success of city bikes in Finland. In fact, Helsinki with their Helsinki city bikes has been shown to be the number one biking city in Europe, if we compare the number of trips per day and per bike (totaling 8.7 in Helsinki).
A newer thing in the urban environment is the emergence of electric scooters. In Helsinki, like many other cities around the world, these gadgets appeared rather suddenly and are already very visible in the streets. In spring 2019, already two commercial electric scooter service providers are present (TIER with planned 150 and VOI with planned 200 scooters), and the public transport authority HSL will pilot their own system (with 300 scooters). Operated with similar service platforms as city bikes, electric scooters are another fun and affordable way to move about in the city. There have been some minor challenges in the introduction though. After use, the scooters can be left anywhere in the city, and oftentimes poor parking decisions are made by users. Also, traffic safety issues have been raised, and not all users are aware that scooters are in most cases comparable to bikes when it comes to traffic rules.
Although these new transport services are often brought to the market as standalone offerings, they have already been integrated to wider mobility services. This makes sense especially because city bikes, scooters, etc. work well to solve the first and last mile parts of trip chains. For example, city bikes have been successfully implemented around the world in combination with public transport and MaaS packages (mobility as a service). In the future, the digital integration of different services beyond transport could also involve applications tracking health and environmental impacts. Aspects of and further potential with entertainment should not be overlooked either; many already seem to treat the GPS enabled hunt for the electric scooters as a fun game.
Excercise
Wearable devices, such as the wristband market giant and pioneer Fitbit or the Finnish smart ring design award winner Oura, are one of the most known examples of platforms relating to exercise and wellbeing. There are also numerous smart phone apps that use the phone or user input to track and guide healthy and active lifestyles. Interestingly, almost one half of Finnish youngsters aged 11-15 told in the LIITU 2018 study that they already use a smart phone app that tracks their activities.
But also more concrete linkages of the platform economy to physical activity exist already. Future potential in this sector is vast, and as one visionary tweet suggests, we should probably have a service and app that would give you access to gyms, swimming pools, fitness classes, climbing, etc. with one monthly payment. It is also worthwhile to acknowledge that even in Finland, where organizing sports and exercise has a long tradition of voluntary work and not-for-profit associations, the trend is towards business logics and profit making.
One example of digitalization and platforms entering the fitness sector can be found in the new service Les Mills On Demand by the internationally successful fitness brand Les Mills. They are better known for their pre-choreographed workouts that have been commercialized since the early 80s, by licensing instructors to lead classes in fitness centers around the world. The new on-demand service cuts corners by making online videos of customized workouts available for in-home use.
Another example comes from Peloton, again a well-known company in the fitness sector for many years. They are famous for their bikes and treadmills, but the new service Peloton Digital provides online access to live and on-demand classes, such as cycling, running, bootcamp, yoga and outdoor workouts, via their app. This new app doesn't even necessitate purchasing a Peloton bike or treadmill, but is available to anyone, meaning that Peloton has now embraced business on the fully digital domain too.
Our third example is Mirror, an interactive reflective surface offering and streaming a wide range of fitness classes and one-on-one training. When exercising, the LCD panel, stereo speakers, camera and microphone are in use, and you can for example practice your boxing and even sync your heart rate monitor with the system. At other times the device simply works as a mirror on the wall.
Selected articles and websites
Aalto Maija, Helsingin Sanomat, 28.3.2019: Helsingistä kehkeytyi sähkö­potkulauta­yritysten taistelutanner: Uusi tulija polkee kilpailijansa hinnat.
Ahonen Anton, Urhes: Liikunnan kansalaisyhteiskunnan muutokset 80-luvulta tähän päivään.
Alue-ennakoinnin seminaari 21.-22.3.2019: Tulevaisuus liikuttaa! [Seminar materials in Finnish]
Auvinen Heidi (2018). Wearable devices, data and the platform economy.
Fastcompany: This $1,495 connected mirror turns your bedroom into a boutique fitness studio
Helsinki Regional Transport, 22.03.2019. City scooters to be available in Vuosaari this summer.
Helsinki, 2.4.2019. Helsingin kaupunkipyöräjärjestelmän suosiovertailututkimus.
Kokko Sami, Martin Leena (2019). Lasten ja nuorten liikuntakäyttäytyminen Suomessa LIITU-tutkimuksen tuloksia 2018.
LaVito Angelica, CNBC: Peloton launches an app that's available to anyone—regardless whether they buy a bike or treadmill.
LES MILLS: LES MILLS On Demand.
Merle Karp on Twitter, January 2019.
Mirror. The nearly invisible home gym.
Peloton: The Peloton Digital Membership.
This signal post discusses the experiences gained by interviewing different platform experts in Silicon Valley and the San Francisco Bay Area, California, in April 2019.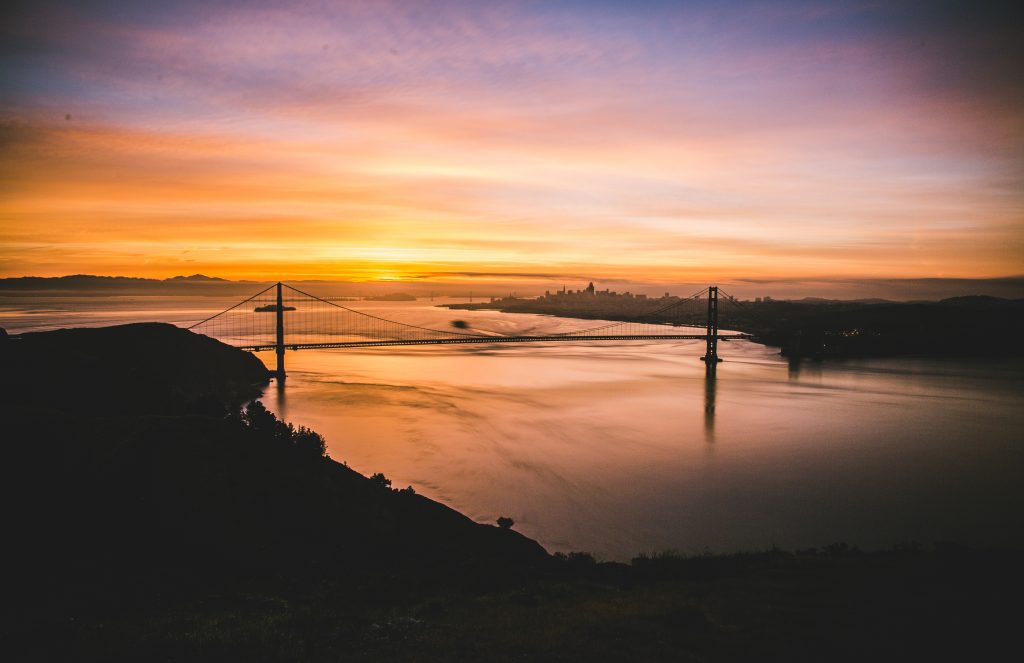 What is different in Silicon Valley?
Silicon Valley and the Bay Area are known as the birthplace of many technological achievements and innovations, including the platform economy. The biggest platform companies – Facebook, Apple, Microsoft, Airbnb, Uber and Slack, for example – have their origins and headquarters in the region. There are clear reasons for this development: investment funds, expertise and networks are available all in the same place. It is possible to get the attention in the start-up phase, get funding and support and build networks to grow the company. The good reputation of Silicon Valley certainly also contributes to its importance.
Even though Silicon Valley is known for its B2C (business to consumer) platform giants, other types of platforms also flourish there. One could say that the innovation and business networks are also organized like platforms. For example, the start-up incubator SVAdvantage connects innovators and companies that need solutions. They also offer facilities to develop and test technologies. Suchlike B2B (business to business) platforms are not as well-known as the B2C platforms.
The other difference between Silicon Valley and Finland is the mindset. In the Bay Area, trust is born from success and from sharing it. This in turn creates a positive feedback loop resulting in even more success. It is pure business even though there is often an element of tribal – referring to fostering of loyalty between employer and employee – culture in technology companies too. In Finland, emotions – reflecting traditional responsibility culture – are important also in creating business. In the US, to set up a company with the intent to quickly sell it to a larger company interested in their technology versus grow the business themselves, is a popular strategy, whereas in Finland we may regard such exit strategies even as treachery or failure. The same difference appears in the attitude to going bankrupt: in Finland, it is a shame, but in the US, learning from ones failures can be viewed as a precondition for success and people are encouraged to try again. The cultural differences appear also in the attitude toward copying or emulating business ideas and strategies from others in the US, whereas it is not at all a popular ideology in Finland.
Security, privacy and ethics
Freedom is a distinctive feature in the US, and it applies especially to business. Data – the essence of a platform – is a free resource to be exploited. However, security is an important issue for a company as well as for the whole nation. One of the crucial preconditions for safety and security is situational awareness, which can be the essence of a security platform. The fast grown platform company Slack is a good example of a platform that has developed new security related solutions. They are using their own product in-house, "drinking the company Kool-Aid", and pioneering in showing how Slack can be used in security.
The traditional physical security business, on the other hand, is heavy with old risk averse thinking and legacy. Culture change is needed, and platforms can offer a solution. The physical environment is being digitalized. For example, ID batches or keys are disappearing and replaced by biosensors and the need for human physical presence in a space for surveillance and monitoring purposes is being replaced by robots. Integrating security data on a platform, will allow for any situation to be shown, monitored and controlled on a single pane of glass. On the regulatory level, the role of government is to provide safety and security for the citizens participating in the platform economy.
Due to some local privacy and ethical cases (e.g. Facebook and Uber) and due to the developments in Europe, the privacy and ethics discussion has started also in US.
What next? Future of platform economy
The typical thinking of rapid and continuous growth seems to dominate the platforms economy discussion. New technologies enable capacity to integrate more and more functions and operations at lower cost and thereby advance integration. Platforms can also be integrators forming "platforms of platforms" or "meta platforms". For example, traditional safety and security services may be disrupted by new platforms, which offer the situational awareness in the digital form on a single pane of glass.
The giant US based platforms have lately got negative publicity for privacy and ethical reasons. A new attitude in platform development seems to, however, be about to emerge, aiming to offer trust, ethics and empowerment.
References and links
This coming spring in Finland is going to entail lively political discussions. The campaigns for the Parliamentary Elections (April 2019) are already in full swing. And after having dealt with domestic issues, the European Elections will follow (May 2019). Political debates are taking place in the media as well as workplaces, schools and other arenas where people meet. This includes also digital meeting places, and platforms of different type are growingly important in delivering political messages with wide outreach.
In this signal post, we will discuss three aspects of how the platform economy is facilitating political discourse. We will identify both positive and negative impacts on democracy, especially at the time of elections. The three topics are:
targeted political campaigns
fake news in politics
electronic and online voting.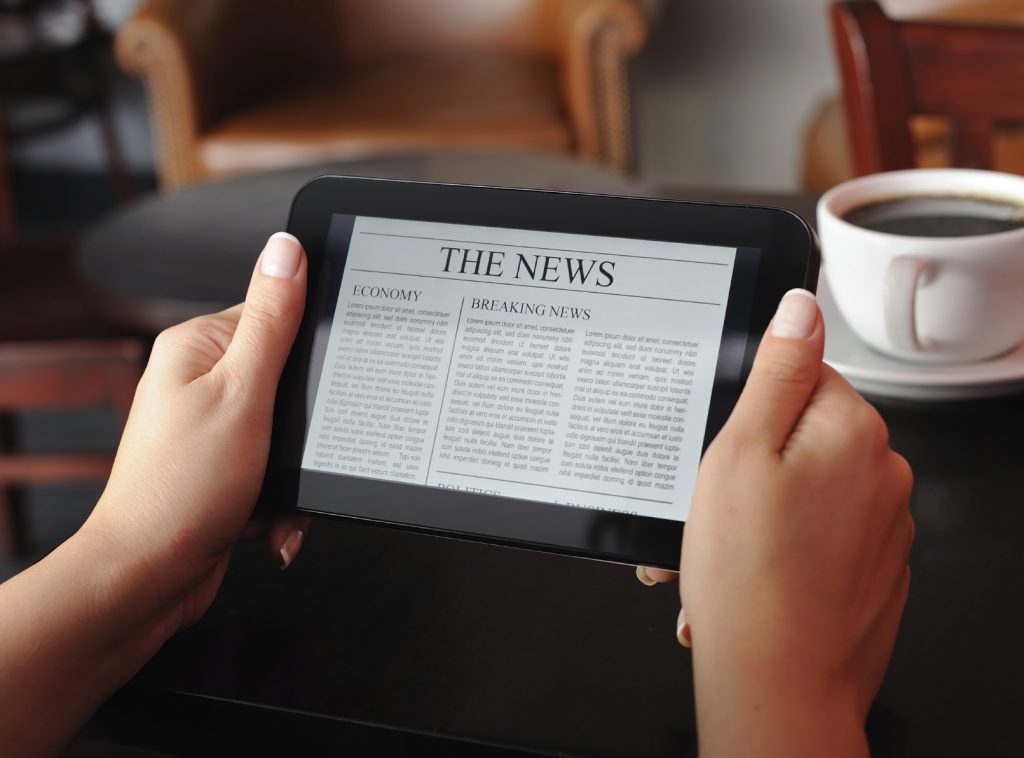 Targeted political campaigns
Digitalisation and the platform economy are changing the way that political campaigns are carried out nowadays. Voting advice applications act as platforms for candidates and parties to declare their agendas and for voters to find a match from their point of view. Another way to benefit from the wide outreach enabled by platforms is for electoral candidates to be active on social media.
While the platform economy promotes broad societal discussions and better informed decision-making, new types of problems also arise. Organized mass campaigns are masked as non-political one-to-one chitchat. Data about voters is being collected, and platform giants together with consultancies like Cambridge Analytica have been known to take targeted political campaigns and personalized adverts to a whole new level. There is little transparency, and the ways used to influence voting decisions are questionable.
It is very appropriate that platform-based solutions have been developed to tackle these issues. In Finland, the Vaalivahti initiative has been launched to help citizens identify when political adverts are displayed on Facebook. A simple browser extension, based on the software developed by Who Targets Me, needs to be installed, and an analysis of political ads and why you were being targeted is provided. The platform maintains an up-to-date database of targeted political campaigns, which is open also for researchers and journalists to examine.
Fake news in politics
The 2016 US presidential election, and the alleged fake news attacks surrounding it, was a big wake-up call around the world. Studies and investigations have been conducted with the aim to reveal what really happened, how much fake news and misinformation was being released and by whom, what the real influence on voters was and whether the very election result was affected. One example is the recent study that suggests that the exposure of the average American to pro-Trump fake news was higher than that of pro-Clinton, but the authors emphasize that rash conclusions cannot be made based on this knowledge.
Fake news by foreign or domestic, political or economic actors has the potential to disrupt democracy, especially close to elections. The forms adopted range from fake news promoting to bashing one candidate, but they may also intend to inhibit political speech and suppress voting altogether. Social media and other platforms are being used as the tools and means to distribute fake news, and regulatory governance and rule setting may be needed to address these issues.
An example of suggestions to fix problems with regulatory measures is to require transparency of political advertising on digital media by informative real-time ad disclosure. Such data includes the sponsor, money spent, targeting parameters, etc. This real-time information provided along with the ad should also be compiled and stored for later review.
Electronic and online voting
Platforms can also facilitate the casting and counting of votes by using electronic means. For example, an electronic voting platform could build on voting machines at polling stations. Or, take a few more steps forward, an online voting platform could allow those entitled to vote exercise their right from anywhere, using any device as long as they can connect to the internet.
In Finland, the topic of electronic voting has been discussed from the early 2000s on and several studies and pilots have been conducted by the Ministry of Justice. Electronic voting at polling stations was trialled in three municipalities in the 2008 municipal elections, but problems were encountered in registering votes. Work to develop electronic voting was thus discontinued around 2010, but discussions were reopened in 2016. A working group was then appointed, and a feasibility study on the introduction of online voting in Finland was published in 2017. The conclusion was that even though viable electronic voting systems already existed, they did not meet the requirements and risks outweighed benefits. Core problems included, for example, the reliability of the system and guaranteeing verification and election secrecy at the same time.
New technologies, such as blockchain, may however help solve the issues mentioned above. Blockchain could be used to fight electoral fraud and vote buying while ensuring integrity and inclusiveness. Service development with blockchain-based voting platforms is vibrant, and pilots are showing great promise.
Selected articles and websites
Greenspon Edward and Owen Taylor (2018). Democracy Divided: Countering Disinformation and Hate in the Digital Public Sphere
Hunt Allcott and Gentzkow Matthew (2017). Social Media and Fake News in the 2016 Election. Journal of Economic Perspectives, 31 (2): 211-36
Ministry of Justice. 2017. Online voting in Finland, A feasibility study
Ministry of Justice. Electronic voting in Finland
Palermo Frank, Forbes. Is Blockchain The Answer To Election Tampering?
Palmisano Tonino, The Cryptonomist: Voting in the days of Blockchain technology
Vaalivahti
Who Targets Me
Wikipedia. Voting advice application
Trust has always been a cornerstone to business success, and it has typically been developed through a personal contact with another person, organisation or brand. In this signal post we explore the importance of trust in the platform economy, where digitalisation provides a very different setting with new opportunities and threats. We use the well-established frame pieced together by Mayer et al. that views trust through its three components: ability, integrity and benevolence.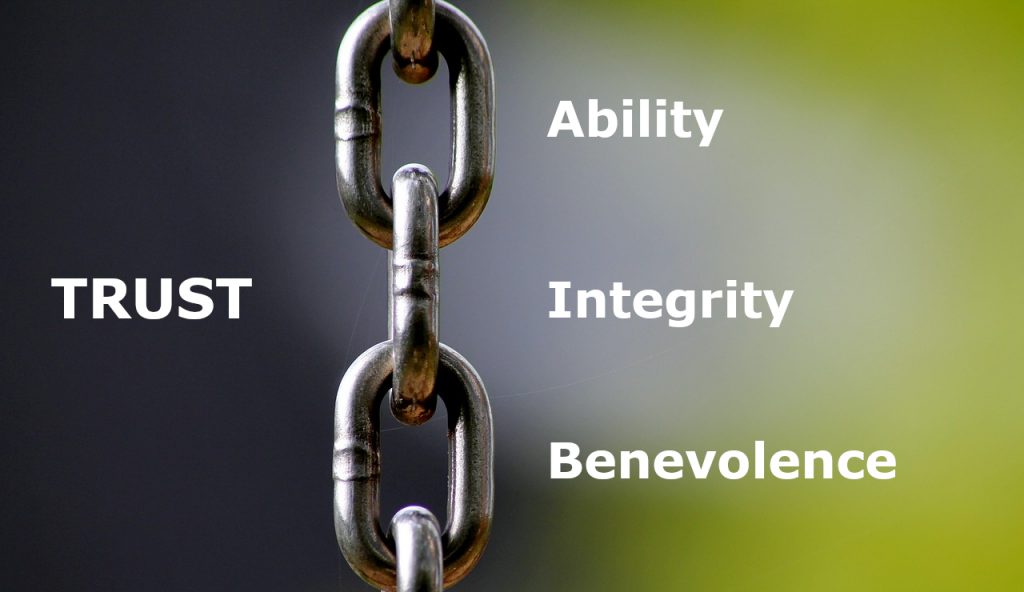 In the next sections we explain the three in the context of platforms and present some topical examples of trust problems and solutions. We focus on the viewpoint, where the user is the trustor and the platform is the trustee. However, it should be noted that these roles can also be studied in reverse, the user being the trustee and the platform the trustor. Furthermore, in platforms the trustor-trustee relationship is, additionally, often formed among two or more users or producers, or between users and producers.
Component 1: Ability
When we talk about trust, ability is the component which explains to what extent we believe that a platform embodies the competences needed to perform its tasks. Ability covers, for example, the technological skills and solutions to deliver the core service as well as preparedness regarding privacy, safety, data protection, etc.
Example: Review and rating systems are a well-established way in the platform economy to check the trustworthiness of platforms as well as their users and producers. Quality of services of all and any parties on supply or demand side can be evaluated, and reports of top performance and misbehaviour spread fast. Of course, even rating systems can be abused, but in practice they have proven very efficient.
Example: Blockchain has been envisioned to improve trust in terms of providing technological means to, for example, validate data integrity. In fact, it can be employed to promote the three factors of digital trust: security, identifiability and traceability.
Example: An important lesson the big platform giants have learnt is that when cyber-attacks happen, it is important to be open about it and inform the users of what happened and how the problem will be fixed. Preventive measures are naturally the top priority, but the user also needs to be able to trust a platform's ability to react when hackers succeed.
Component 2: Integrity
Using integrity or honesty we assess whether a platform adheres to acceptable principles and keeps the promises it makes. The starting point for integrity is compliance with laws and transparent consistency in following service promises, delivery times, pricing, etc. Extended further, integrity measures how the values of the trustor and trustee (the user and the platform) meet.
Example: Trust can be compromised, when platforms (such as social media companies) collect and sell user data or allow fake news and fake identities in their systems. Even if such activities are legal, the essence of the issue is whether the platform is transparent and informs its users of what goes on and whether it takes an active or passive role in fixing possible problems.
Example: Trust and transparency can be fostered in platforms by engaging the user in the supply chain or sourcing process. For example, it is possible for the user in some platforms to follow their order in real-time and even take part in the decision-making (ingredients used, packaging materials, delivery times, etc.). Again, blockchain technology can be useful in these applications.
Component 3: Benevolence
Benevolence captures the intentions and motivations of a platform and whether these go beyond egocentric profit making. This component of trust blossoms when the user feels appreciated in a win-win relationship, where the value is created and distributed in a fair manner. Benevolence is all about caring, and it is the foundation for customer loyalty.
Example: A pattern we have seen with some of the current platform giants is how they grow from benevolent to predatory. At first such platforms emerge with a low-cost high-value offering, but trust may be compromised as personalised services become a trap, user policies and pricing are changed and the profit-seeking monopoly tightens its grip on both the producers and users.
Selected articles and websites
Afshar Vala, HuffPost Contributor platform: Blockchain: Every Company is at Risk of Being Disrupted by a Trusted Version of Itself.
Baldi Stefan, Munich Business School: Regulation in the Platform Economy: Do We Need a Third Path?
Frier Sarah, Bloomberg: Facebook Says Hackers Stole Detailed Personal Data From 14 Million People.
IBM: IBM Food Trust: trust and transparency in our food.
Kellogg Insight (The Trust Project): Cultivating Trust Is Critical—and Surprisingly Complex.
Mattila, Juri & Seppälä, Timo (7.1.2016). Digital Trust, Platforms, and Policy. ETLA Brief No 42.
Mayer, R., Davis, J., & Schoorman, F. (1995). An Integrative Model of Organizational Trust. The Academy of Management Review, 20(3), 709-734.
Möhlmann Mareike and Geissinger Andrea (2018). Trust in the Sharing Economy: Platform-Mediated Peer Trust. In book: The Cambridge Handbook on Law and Regulation of the Sharing Economy.
Murray Iain: The Platform Economy Can Change the World.
Sangeet Paul Choudary, INSEAD Knowledge: The Dangers of Platform Monopolies.
Sitel Group: No Trust, No Business: Hub Forum 2018 Makes the Future of Commerce Clear.
The Conversation: Social media companies should ditch clickbait, and compete over trustworthiness.
The transport and mobility sector is one area of the economy already benefitting in a big way from platform innovations. Megatrends of digitalization and servitization are having a major impact on transport systems around the world, and as a result the transport sector already functions, to a great extent, according to the principles of the platform economy. For example, we see app-based innovations in ride-sourcing (e.g. Uber) and in mobility as a service (MaaS) packaging (e.g. Whim).  The pioneering platform companies in transport are becoming mainstream alternatives to traditional models that typically involve car ownership. User interest in access-focussed platform services such as these is growing. To support these developments, and to manage unintended negative impacts, new regulations have also been introduced (e.g. the Finnish Act on Transport Services).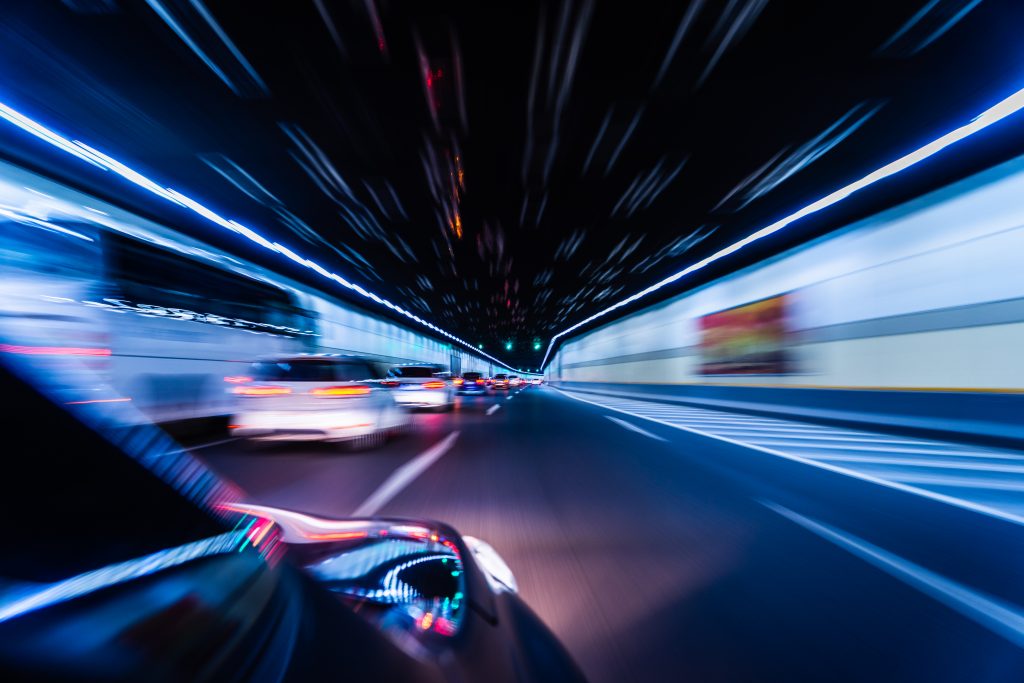 The platform economy meets the current transport discourse
In recent years, the transport sector has eagerly adopted the terminology, business models and ecosystem approaches that characterize the platform economy. This is not only seen in entrepreneurial initiatives and business innovations but also in the public sector sphere. Decision-makers and policy planners have acknowledged the great potential of platforms to promote more sustainable mobility in terms of accessibility, flexibility, affordability, environmental performance, etc. Steering measures and regulations can help platform-based transport and mobility market grow in a sustainable manner, i.e. building on public transport services and with preference to environmentally and socially sound solutions.
In the current transport discourse, the term platform economy is already well established. Service providers identify themselves as platform owners, and politicians alike have grasped the opportunities involved with platform-based value creation (see, e.g. Anne Berner, the Minister of Transport and Communications of Finland). It has even been suggested, that the platform economy is the currently reigning ideology in transport policy.
Recent and expected developments in the field
Recent examples of new platform-based transport services in Finland can be found under Traffic Lab, an initiative by Finnish Transport Safety Agency that brings together innovators to collaborate, share and learn.  These and many others were presented at the Transport and Infrastructure 2018 seminar this autumn.
In turn, the public sector ambitions to incorporate digitalization and servitization into the transport sector were recently highlighted in the scenarios for carbon-free transport by 2045. From the follow-up work on these scenarios, we expect to see concrete action plans that embrace the full business and societal potential of platform innovations.
Selected articles and websites
Anne Berner, Minister of Transport and Communications of Finland: Alustatalous liikuttaa myös Suomea, Impulssi-blogi
Anne Berner, Minister of Transport and Communications of Finland: Opening markets in the digital era, New Europe
Carbon-free transport by 2045 – Paths to an emission-free future. Interim report by the Transport Climate Policy working group
Heikki Metsäranta: Ideologiat liikennepolitiikassa, Tie & Liikenne 4, 2018
The Ministry of Transport and Communications: Act on Transport Services
Traffic Lab website, Finnish Transport Safety Agency
Väylät & Liikenne 2018 esitelmät (Transport and Infrastructure 2018 Seminar proceeding summaries)
Wearables are an example of product and service businesses coming together in a way that aligns perfectly with the concept of the platform economy. In this signal blog post we discuss the wearable markets and envision its future potential when embracing the fast-paced developments in technology, data analytics innovations and business models.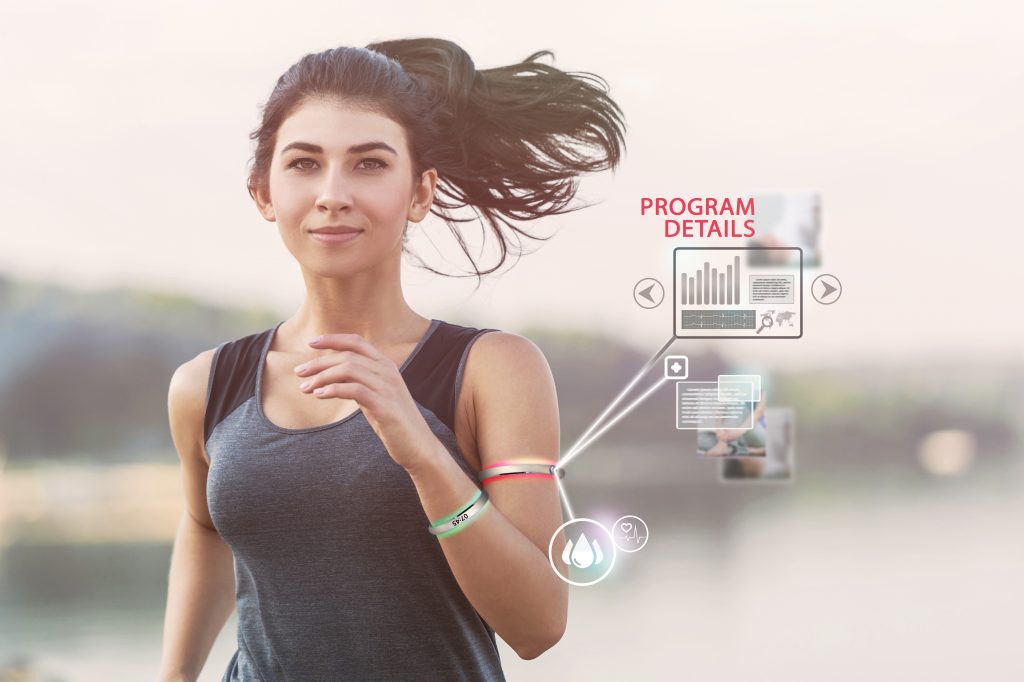 What's up with wearables?
Wearable technology, or simply wearables, are yet another application domain, where the opportunities of the platform economy are immense. These smart electronic devices incorporated into clothing or worn on the body as implants or accessories have potential to not only provide entertainment or infotainment but even ground-breaking solutions for aging, wellbeing, healthcare, emergency management, safety, housekeeping, etc. Wearables can in fact be the connector that allows data on an individual, such as location, activity, mood or vital functions, to be integrated into other data reserves in a smart and useful way, for example to help find a route to a destination, track exercise intensity, provide feedback to improve mood or give personalised tips for nutrition or health.
For the time being the most widespread wearables are smartwatch type activity and fitness trackers, such as those by the wristband market giant and pioneer Fitbit or the Finnish smart ring design award winner Oura. Suchlike devices usually track, among others, steps, calories consumed, heartbeat and hours slept. But we're bound to see more as the following three take place: (1) More sophisticated sensors and tracking technologies are being introduced into wearables. (2) The range of wearables will diversify from wristbands (and smartphones) towards IoT-connected smart clothing, implants, etc. (3) Abundant data alongside with innovative thinking will allow unimaginable new ideas to turn into products and services.
New technologies are being embedded in wearables
One example of recent developments is how contactless payments have become a part of the wristband functionalities, such as Fitbit Pay. Another welcome novelty is featured in Matrix Powerwatch, a smartwatch that converts body heat into energy to power itself, so that you never need to charge it.
From the health care perspective, an interesting innovation is non-invasive glucose monitoring with a smartwatch. When mature and accurate enough, this technology embedded into everyday wearables could make a big difference for diabetics. Apple has announced interest in developing a solution, but the forerunner in applying the technology is HealBe, although they use it in their GoBe device for the time being only to measure calorie intake. In fact, this is also one of the first non-manual food intake tracker in the wearables business.
A complementary example is how AI has been trained to detect diabetes with nearly 85 percent accuracy by simply looking at heart beat over time. So in fact, even with the sensor technologies of current wearables, pre-screening of diabetes could already be a part of the data analytics.
Cross-pollination of data means new services and new business logics
The full potential of what the platform economy has to offer with wearables can be realised when multiple data sources are brought together. By this we mean data collected by one wearable device as well dynamic data from other wearables, other gadgets and basically any other data collecting objects. Equally important are the more static datasets, information reserves and knowledgebases that provide further context to analyse and process data captured by wearables. For example, imagine wearing a smartwatch that has been measuring your activity and food intake through the day. This data collected by your wearable could be compared against nutritional recommendations as well as reflected upon the ingredients available in your smart fridge. Combining all this data, a recommendation to fix a protein-packed omelette in the evening could be provided by your smart watch. Of course, there are also great risks with increasing data flows and interfaces, so attention needs to be paid to ensure for example reliability, safety and privacy.
In the current market setting we can see multi-sided platform business emerging around wearables. Wearable manufacturers are growingly willing to let third-party app developers to interface with the data their device collects instead of relying solely on their own software. This allows room for services to grow and improve. For example, an Indian online fashion store Myntra has built a software platform for wearable devices not only for its own line of products but also for those developed by third-party device makers. The core idea of the Myntra Wearable Platform is, well in line with platform thinking, to allow device manufacturers to integrate their wearables to talk to one another as well as to encourage external app developers to make use of the data.
The development of the wearable market and the service business around it means also new flavours in business models. One categorisation of strategies lists (1) product model, focusing on device sales, including product and service, (2) subscription model, focusing on as-a-service approach and recurring fees, (3) cross-selling model, focusing on selling allied products after device purchase and (4) data-sharing model, combining physical product sale with additional information products. The platform economy can accommodate all four business models, but the most fruitful outcomes for the consumer would probably emerge with the openness and multi-sided market opportunities enabled by the data-sharing approach.
Selected articles and websites
Cerillion: Business Models for Wearables in the IoT Economy
Engadget, Velazco: Data from wearables helped teach an AI to spot signs of diabetes
Engadget: Healbe's GoBe 2 calorie tracker teases the future of wearables
ETtech: Myntra debuts a wearable platform along with its first wearable product Blink Go
European Commission: Smart Wearables: Reflection and Orientation Paper
Fitbit Official Site for Activity Trackers
Fitbit Pay
Gadgets & Wareables: Review Healbe GoBe 2: putting the automatic calorie-tracker to the test
Healbe GoBe Automatic Body Manager
Matrix PowerWatch
Oura Ring
The Conversation: Turning your health data into a "wellness score" might not be good for you
Wikipedia: Wearable technology
In this signal post we tackle four commonly stated beliefs that suggest the platform economy is but a game of global giants and Finland has very little chance to benefit or take part. These critical messages heard over and over again are: 
"We cannot compete with giants." 
"It is already too late." 
"Finland is too small." 
"The US or China is going to take it all." 
While all the above four statements are valid concerns, we will explore them one by one with the aim to extend the discussion from pessimistic caution towards narratives of encouragement. In fact, we'd rather suggest using these statements to challenge practitioners to think of ways to get involved in the value creation networks that indeed are characterised by giant platform companies steering fast-paced developments in a global context. Positive messages have also been emphasised in the national strategy work and ministerial future reviews. Our recommendations for surviving and excelling in this game include the following:  
Join and contribute in an ecosystem.

 

Use your unique strengths and find your niche.

 

Think digital and global but do not forget about tangible and local.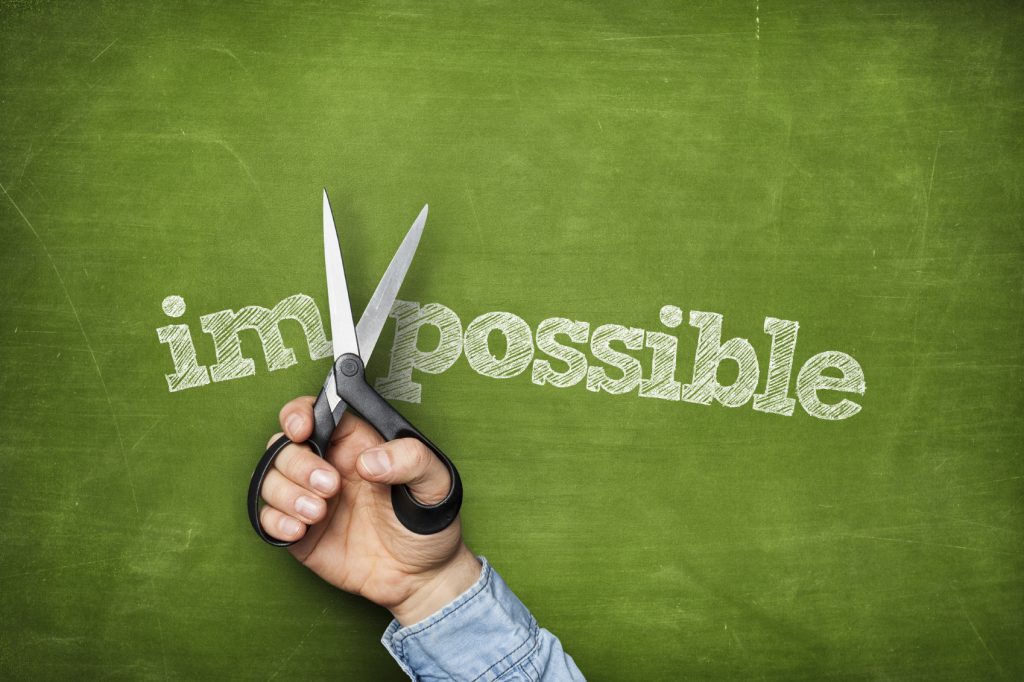 "We cannot compete with giants" 
When looking at the successful platform giants, such as Amazon, Alibaba, Spotify, YouTube, Baidu, Apple, Uber or Airbnb, you may wonder whether there is any room for new entrants. These giants have grown relatively fast and assumed leading or even monopolistic standing in regional and global markets. They are not only dominating the digitally powered business but often disrupting the traditional trade and industries too. 
The point is, however, not to pick a fight and compete with one of these forerunner giants enjoying their monopoly position. Although you could do that too, if you come up with a more efficient, attractive or innovative service than what they offer. In fact, the monopoly status of many of these platforms could start to crumble as soon as strong new competitors with fresh ideas get their act together. An alternative newcomer strategy would be to explore interconnected business openings complementary to those of the giants. After all, the platform economy is the perfect environment to make use of business models based on multi-stakeholder value networks and ecosystems, layered services and synergetic alliances. 
One should also acknowledge the longer-term fluctuations in economic success. Even giants fall, and monopolies may need to make room for a more diverse market situation. Social media platforms are a good example of an "industry", where we have already seen pioneers and former market leaders such as MySpace and IRC-Galleria to lose their standing to a multitude of new, specialised platforms for private, professional and other purposes. 
"It is already too late" 
Again, if focusing on the incumbent giants, one might think it's all been done already, and that it is too late to start from scratch. But the fact is that many business sectors are only beginning to warm up to the idea of the platform economy. Futures enabled by digitalisation remain in many business areas just visionary talk, as companies and other practitioners still rely on traditional business models, pipe-like supply chains and one-sided market logics. Innovative thinking and openness to apply the principles of the platform economy will provide countless new business opportunities in sectors like real estate, construction, waste management, manufacturing and agriculture.  
New opportunities are also to be discovered with applying emerging technologies, such as artificial intelligence, blockchain, robotics and virtual reality. It is definitely not too late to contribute to the development of these technologies and the yet undiscovered potential they have when applied into digital platforms. New services, business models and delivery channels in sight! 
"Finland is too small" 
As a small, remote country it is easy to think we cannot make a big difference in the global game. Our domestic market is not big enough and we are but a population of some five million. The platform economy, however, is the perfect arena for even a small actor to grow and achieve international success. The European Single Market is our extended home ground, and there are no barriers that couldn't be overcome in terms of global growth either. And again, platform strategies are all about alliances and partnerships, and the Finnish can surely find their niche as a part of these platform ecosystems. 
The high level of education, expertise and skills in Finland is an important asset in the platform economy. ICT skills, databanks as well as knowledgeable citizens are a key resource in developing platforms as well as in introducing them in the consumer market. The compact domestic market can also be taken as an advantage, if used as a test-bed and proof-of-case to explore and market forerunner services. Well-connected stakeholder ecosystems can collaborate on domestic applications and then expand internationally, as we have seen with the example of mobility as a service business. 
"The US or China is going to take it all" 
The US and Chinese platform ecosystems are undoubtedly dominating the platform business for now, and for the time being Europe is largely dependent on the US-driven ecosystem. Finland and Europe among other countries and regions can nevertheless contribute to the development of these agglomerates. For example, it has been suggested that European public values could be employed to bring important value-centric platform policies into the big picture. The EU General Data Protection Regulation (GDPR) is already one major step forward, and besides privacy, values such as accountability, fairness and democratic control could be similarly promoted. The European strength in the traditional markets to balance power relationships and support stakeholder collaboration among (1) the market, (2) state and (3) civil society makes a strong case in the platform economy too. It could indeed provide a more acceptable alternative to the current focus of the US ecosystem on the market or that of the Chinese ecosystem on the state. 
Another counter-argument to the dominance of the US, China or any other superpower is that even if the platform economy strives on digital solutions on the global level, many practical applications have roots in the tangible, physical world too. These types of local aspects are manifested in e.g. services and products being produced and consumed, which means business opportunities can be found both near and far. 
Selected articles and websites 
Valtioneuvoston kanslia, Työ- ja elinkeinoministeriö, Innovaatiorahoituskeskus Tekes: Digitaalisen alustatalouden tiekartasto 
Finnish Government, Ministry of Economic Affairs and Employment: From transformation to new growth, Futures Review of the Ministry of Economic Affairs and Employment 
Ailisto, et al. 2016: Onko Suomi jäämässä alustatalouden junasta? Valtioneuvoston selvitys- ja tutkimustoiminnan julkaisusarja 19/2016 
van Dijck (2018): European public values in a global online society, Keynote at the workshop: "Platform Economy: Innovation, Entrepreneurship and Public Policy Perspectives"  
This signal post provides an overview of progress and expected future directions of digital platforms in the context of food. Firstly, we take a look at existing platforms of different type within the consumer interface. Secondly, we explore the wider opportunities of platforms along entire food production chains and ecosystems. Thirdly, we identify a handful of emerging platform innovations waiting to enter the markets.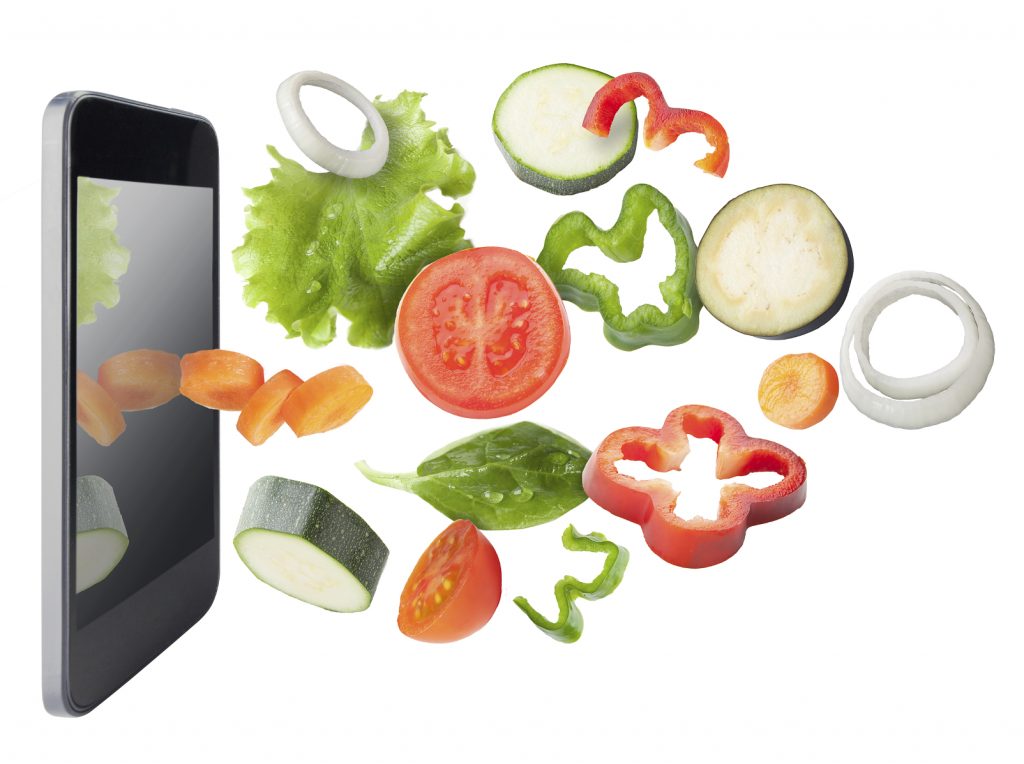 Platforms for the consumer
In the context of food, digital platforms for consumers can make the daily life more convenient, efficient and affordable. Comparing choices is easier, payments happen online and deliveries can be arranged too. Special deals and personalised offers are being increasingly used, and customer review systems act as an in-built quality control measure. Digital platforms may also serve as gateways to widen the range of accessible choices for consumers or bring additional benefits such as social connections. A platform can help arrange a lunch date with a potential new business partner or connect like-minded people to cook and eat a meal together.
Platforms for everyday grocery shopping remain for the time being primarily company-specific initiatives, as large grocery retailers that dominate the traditional markets have preferred to build their own platforms rather than common marketplaces. The restaurant business, specialised small-scale producers and consumer-to-consumer segments have, on the contrary, been keen to adopt platforms based on two-sided or multi-sided markets. Examples of these include:
It is notable that many of the established and emerging platforms contribute to (economically, environmentally or socially) sustainable consumption patterns and sharing economy principles. Restaurants and households alike are minimising food waste, and social connections and community spirit are fostered through local activities. Even the food delivery services are, instead of simply increasing motorised transport and related negative externalities, growingly using sustainable alternatives like bike couriers.
Platforms for the food production chain
Digital platforms have potential also in capturing entire supply chains and supply network ecosystems of food production. The food industry is, in fact, an exceptionally interesting application area, because benefits of digitally managed production chains do not limit to the obvious efficiency savings but extend to topics such as food safety, cold chain management and transparency in production conditions and origin.
One example of future opportunities with digitalisation is the so called Food Economy 4.0 that paints a picture of a sustainable consumer-centric ecosystem. The core of this concept relies on three change paths: (1) from mass production to personalised solutions, (2) from centralisation to agile manufacturing and delivery and (3) from horizontal to vertical food production. In Finland, a strategic roadmap has even been drafted to an envisioned consumer data-driven, digital platform model to disrupt inflexible and inefficient value chain structures among primary production, various industry sectors, logistics, retail and service sectors in the food chain. This concept foresees that industrial platform creation could proceed step-wisely and ultimately evolve from transportation, warehousing and market platforms into long-term interoperability across industries and platforms.
Similar ideas relating to the currently linear, industrialised and centralised food supply chains are also promoted in examples such as food hubs, precision agriculture and analytics, recycling applications and dietary information systems. Even if we currently see these concepts emerging as standalone applications and platforms, the next step forward would be to embed and interconnect them throughout value networks. Stakeholder collaboration and novel thinking will be a necessity, but synergetic effects and added value are expected to be substantial.
Longer term visions
Even more innovative long-term visions for food in the platform economy include initiatives that plan to use blockchain technologies to manage transactions. Russian-originated INS Ecosystem plans to transform the push-based grocery business to a pull, using a dynamic system to fulfil orders and adjust prices by connecting sellers and buyers directly. This efficiency improvement would minimise the need for shelving foods and also reduce waste. Another similar decentralised marketplace initiative is BlockFood with its technical architecture based on smart contracts that allow customers to order food from restaurants and have it delivered. A third example, FoodCoin, has perhaps even more ambitious plans, aiming to create a global marketplace of food and agricultural products using the Ethereum technology. The platform would engage all actors along the supply chain from farmers and equipment manufacturers to food manufacturers, restaurants and consumers. All of these platforms have advanced plans to make use of tokens and cryptocurrencies.
But what if the food itself that we consume will change dramatically? Powdered meals and personalised food fabrication are examples of such innovations. These would implicate even wider opportunities for digital platforms, as instead of traditional recipes and supply chains the demand would expand to smart, personalised diet planning and novel nutrient markets. The focus could thus move from platforms optimising logistics to platforms providing intelligent nutritional solutions that are tailored to personal needs. Further on, personalised approach to food to improve wellbeing and health could even be combined with measuring and monitoring of your daily condition, genetic information and personal goals. And all of this could be interlinked to platforms that use nudging and positive reinforcement to encourage positive behavioural patterns in our daily choices, a step forward from what platforms like Zipongo are already exploring.
Selected articles and websites
Allfoodexperts: Food powder. Eat what you like
Allfoodexperts: Sharing Economy Reaches Food: Startups Based on Collaborative Networks
BlockFood: BlockFood is the world's first decentralized food ordering & delivery platform
Complexity Labs: Food Systems Innovation
FoodCoin Ecosystem: Global blockchain ecosystem for food and agriculture businesses
GreenBiz, RP Siegel: This blockchain startup is hungry to address the grocery industry's food waste dilemma
INS Ecosystem: A Decentralized Online Grocery Marketplace: How it Works for Consumers
Kotiranta et al. (2017): Roadmap for Renewal: A Shared Platform in the Food Industry
MedTech Engine, Mariëtte Abrahams: The personalised nutrition trend – how digital health brands can revolutionise healthcare
News.com.au, Frank Chung: CSIRO sets sights on personalised 'food generator' based on your DNA, lifestyle and even sweat
Platform Value Now, Heidi Auvinen: Digital platforms for supply chains and logistics
Poutanen et al. (2017): Food economy 4.0 VTT's vision towards intelligent, consumer-centric food production
The Technology Media, Elina Koskipahta: The platform combines feedback from journalists, food critics and local users
World Food Program: Maano – Virtual Farmers Market
Zipongo: Eating well made simple